Lionel Messi Explores Florida Homes with Wife Antonela Roccuzzo After Inter Miami Debut
Lionel Messi's House-Hunting Adventure in Boca Raton
The 36-year-old football sensation, Lionel Messi, has been making headlines not just for his remarkable performances on the field, but also for his recent house-hunting trip in Boca Raton, Florida. Accompanied by his wife, Antonela Roccuzzo, and their 10-year-old son, Thiago, Messi has been in the spotlight as he searches for a new home closer to his professional base, the DRV PNK Stadium in Fort Lauderdale.
During their outing, the family's choice of attire and their candid moments were captured by paparazzi lenses, offering a glimpse into their personal lives. Messi, known for his understated style, sported a simple yet elegant black T-shirt and white pants, exuding his trademark aura of calm confidence. His wife, Antonela Roccuzzo, opted for a casual yet chic look, donning white shorts and a black tank top. Their son, Thiago, couldn't contain his enthusiasm for his father's new team, Inter Miami, as he proudly wore a jersey bearing Messi's name, demonstrating his unwavering support.
Boca Raton, strategically located just about an hour north of Miami, emerges as a favorable choice for the Messi family's potential new residence. Its proximity to the DRV PNK Stadium, a mere 25-minute drive away, offers not only convenience but also the promise of a balanced lifestyle that blends the tranquility of suburban living with the vibrancy of the city.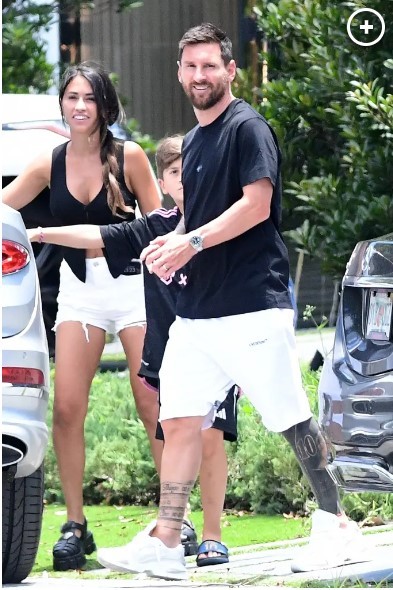 A Glimpse into Messi's Professional Journey and Impressive Debut
Lionel Messi's journey to Inter Miami has been nothing short of captivating. Having spent the majority of his illustrious career at FC Barcelona, Messi's move to the United States marked a significant chapter in his career. His contract with Inter Miami, set to extend through 2025, has not only raised eyebrows but also set the stage for a new era in American soccer.
Messi's debut with Inter Miami left spectators in awe. Scoring three goals in just two games, he wasted no time in leaving his mark on the field. One of the most unforgettable moments was his game-winning free kick in his debut match against Cruz Azul, a display of his unparalleled finesse and precision. Following this, he further solidified his prowess by netting two goals within the first 22 minutes of a game against Atlanta United FC. The stadium roared with excitement as Messi showcased his ability to change the course of a game singlehandedly.
A Family Embracing a New Life
Beyond the soccer pitch, Lionel Messi and Antonela Roccuzzo are embracing their new life in Miami with open arms. The vibrant lifestyle and cultural diversity of the city have undoubtedly made their transition smoother. The warm welcome extended by fellow team owner David Beckham and his wife, Victoria, has added a touch of familiarity to their new surroundings, providing them with a sense of belonging.
Their recent dinner outing at Gekko, a renowned celebrity hot spot co-owned by Puerto Rican rapper Bad Bunny and restaurateur David Grutman, reflects their integration into Miami's star-studded scene. As they shared moments with the Beckhams, it became evident that the Messi family's journey in Florida extends beyond the field and into the heart of the city's social fabric.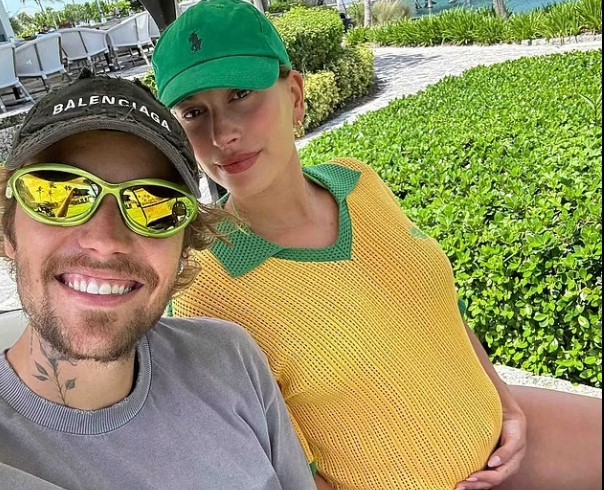 A Bright Future Ahead
As Inter Miami gears up for upcoming matches, including the round of 32 against Orlando City in the Leagues Cup, the Messi family's presence adds a layer of excitement and anticipation. With Lionel Messi's outstanding performances continuously capturing the imagination of fans and his family's joyous moments off the field painting a heartwarming picture, the future indeed appears promising for the Messi family in their new Floridian home.
In conclusion, Lionel Messi's house-hunting adventure in Boca Raton offers a glimpse into the life of a football icon who, despite his towering fame, remains grounded in his pursuit of a balanced and fulfilling life. As the Messi family settles into their potential new home, they are not only contributing to the growth of soccer in the United States but also weaving their own narrative of resilience, adaptability, and the pursuit of new horizons.