Lizzo's Legal Battle with Ex-Dancers Heats Up Amid 'Victim Shaming' Accusations and Threats of 'Malicious Prosecution'
Attorney Neama Rahmani, representing dancers Arianna Davis, Crystal Williams, and Noelle Rodriguez, responded to Lizzo's lawyer Marty Singer's earlier statement that the dancers' case is riddled with "factual inaccuracies." Rahmani made it clear that her clients are not intimidated by Singer's threats. "Our clients aren't afraid of Singer or his empty threats or his victim shaming," Rahmani stated. "Let's see if Singer can actually try a case in a courtroom instead of the media. I've handled thousands of cases, including prosecuting drug cartels, so we have no plans to back down."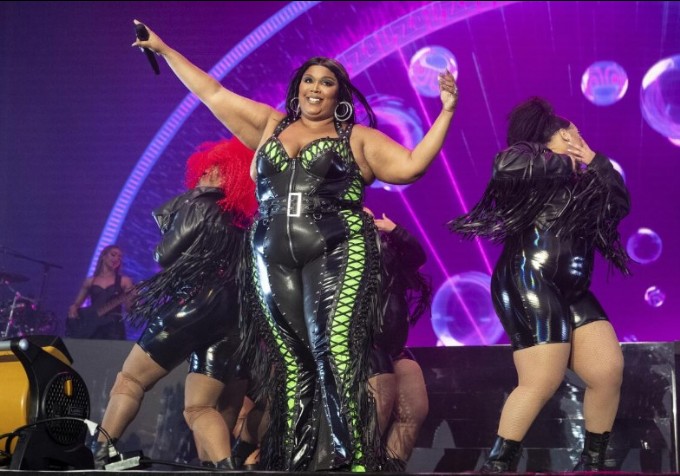 The lawsuit against Lizzo, Big Grrrl Big Touring Inc, and Lizzo's dance team head Shirlene Quigley seeks unspecified damages. Davis, Williams, and Rodriguez, former contestants of "Lizzo's Watch Out for the Big Grrrls," claim they were subjected to body-shaming, underwent a distressing audition process, and faced "soft hold" retainers that restricted their opportunities. The lawsuit also alleges that the dancers were coerced into participating in sex shows during tours, had their virginity mocked, endured "false imprisonment," and were subjected to religious lectures.
Marty Singer, known for his vigorous defense tactics, challenged the accusations made by the former tour dancers. Singer highlighted photos of the plaintiffs enjoying themselves with Lizzo backstage at Crazy Horse and pointed out agreements they signed to continue with Lizzo's tour despite the alleged incidents. Singer claimed that these pieces of evidence contradict the dancers' claims.
Singer declared, "These irrefutable photos and videos, along with additional substantial evidence, prove the glaring contradictions between what the plaintiffs claim in their bogus lawsuit and what is actually proven by the facts." He labeled the lawsuit a "sham" and announced Lizzo's intention to counter-sue for malicious prosecution.
However, plaintiffs' attorney Neama Rahmani countered Singer's statements. "We've addressed all these instances where the plaintiffs appear to be happy alongside Lizzo during their time working with her. Of course, they wanted to keep their jobs. They had bills to pay just like everyone else, but they finally had enough of the abuse. We stand by every claim in the lawsuit and look forward to trial."
Lizzo herself took to Instagram to respond to the allegations. She described the claims as "sensationalized and coming from former employees who have already publicly admitted that they were told their behavior on tour was inappropriate and unprofessional."
As the legal battle continues to unfold, the forthcoming court proceedings are expected to provide further clarity on the matter.