Lottie Moss Stuns in Sizzling Bunny Costume at Halloween Extravaganza
The 25-year-old model set the night ablaze, showcasing her sensational physique in a scintillating bunny outfit.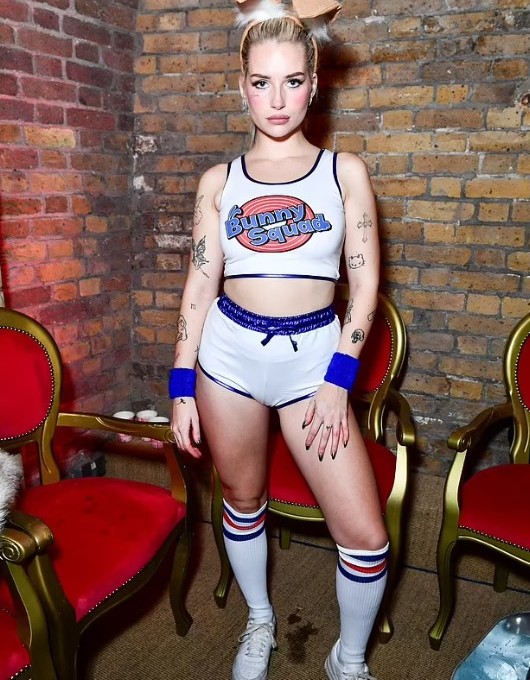 Her costume featured a revealing white crop top and a pair of white hotpants, highlighting her perky derriere. Lottie left little to the imagination, displaying her toned legs and midriff, accentuated by knee-high white striped socks and matching trainers.

The enchanting ensemble was further adorned with beige bunny ears and a fluffy tail, beautifully complemented by her slick, high ponytail. Lottie's glamorous makeup added the final touch to her look, featuring a rosy blush and bold black winged eyeliner.
The Halloween soiree was attended by Lottie's closest friends, including Chezablonde, Blithe Saxon, Jack Mcevoy, Mark Ebelue, and Mason Smilie. Reveling until the early hours, guests savored a variety of Hoxton-branded cocktails while dancing the night away to a special performance by Nay Nay for the VIP attendees.

Recent reports suggested that Lottie's relationship with her elder sister, Kate Moss, 49, has cooled. A family source declined to elaborate on the reasons behind this change but emphasized that family matters should be resolved privately.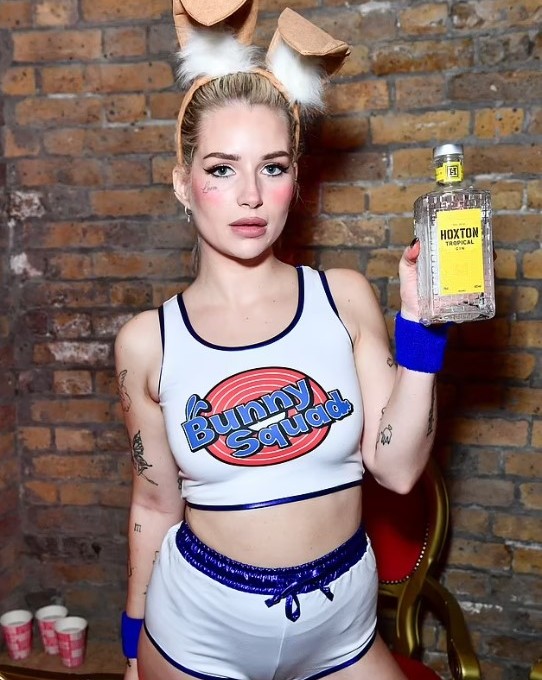 During a recent appearance on "Celebs Go Dating," Lottie shared her emotional experiences of constantly being compared to her iconic sister. She admitted to feeling abandoned and struggling to reveal her true self, disclosing that the age gap between them had impacted their connection.

Lottie opened up about their distant relationship, saying, "Me and my sister have never been close. There is a big age gap. She doesn't have to want to have a relationship with me. When I was younger, I couldn't understand it."

Kate Moss, known for her illustrious modeling career, has remained an icon in the fashion industry. Lottie confessed to the weight of her sister's legacy and the challenge of living in her shadow. She expressed feelings of redundancy, feeling that nothing she achieved could match her sister's accomplishments.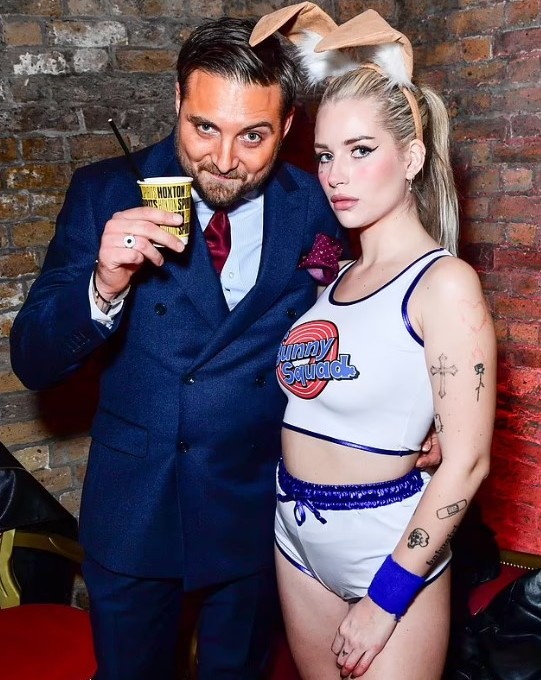 Lottie Moss initially pursued a conventional modeling career but later transitioned into a self-employed venture, sharing exclusive content on the platform OnlyFans.

Reflecting on her journey, she acknowledged the profound impact of being Kate Moss's sister and the inherent pressure to live up to her iconic stature. "Every person's house I go to, they have some sort of Kate Moss poster, Kate Moss book, Kate Moss Diet Coke can, and everyone brings her up," Lottie explained. "I've felt for a very long time that nothing I did was ever going to be as good as what she's done. I can't top that, so where does that leave me?"

Lottie Moss continues to make her own mark while addressing the challenges of fame, family dynamics, and personal identity in the public eye.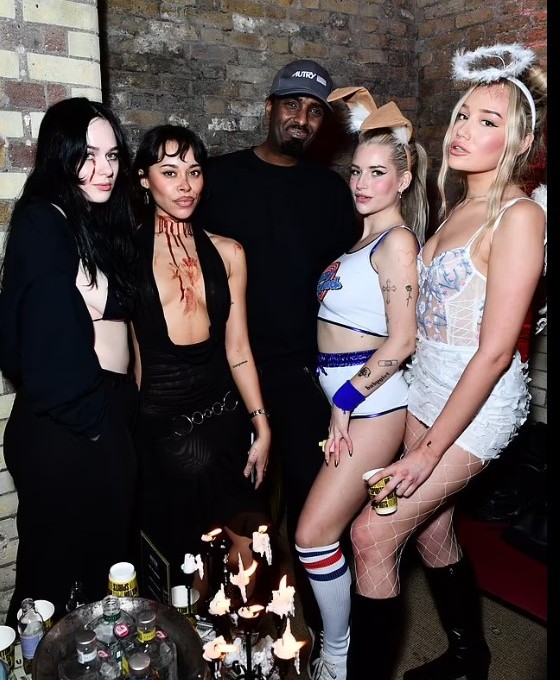 Lottie Moss: Exploring the Life of Kate Moss's Younger Sister
Lottie Moss, born on January 9, 1998, is a British model and social media sensation known for her striking looks, glamorous lifestyle, and prominent family ties. As the younger half-sister of the iconic supermodel Kate Moss, Lottie has carved her own path in the fashion and entertainment industry. Here's a glimpse into Lottie Moss's life and some key aspects of her background:
Lottie Moss on Instagram and Twitter:
Lottie Moss is an active presence on social media, particularly on Instagram and Twitter, where she shares glimpses of her life, work, and personal style. On these platforms, she engages with her followers, showcasing her passion for fashion, beauty, and travel.
Lottie Moss and Kate Moss:
Lottie Moss shares a close sibling relationship with her older half-sister, Kate Moss. Kate, a fashion industry icon, is known for her groundbreaking career as a supermodel. Lottie's association with her famous sister has played a significant role in shaping her journey in the modeling world.
Lottie Moss's Father:
Lottie Moss's father is Peter Moss, a former airline employee. Her parents divorced when she was 13 years old, but her father has maintained a close relationship with her throughout her life. Her mother, Linda Rosina Moss, worked as a barmaid.
Lottie Moss and Spencer Matthews:
Lottie Moss briefly dated Spencer Matthews, a reality TV star known for his appearances on shows like "Made in Chelsea." Their relationship attracted media attention before they eventually parted ways.
Lottie Moss's Clothing Style:
Lottie Moss is celebrated for her chic and glamorous fashion choices. She has a distinctive clothing style that combines classic elegance with modern trends, reflecting her unique personality and love for high-end fashion.
Lottie Moss's Birth:
Lottie Moss was born on January 9, 1998, in the United Kingdom. Her birth marked the beginning of a journey that would eventually lead her to a career in the fashion and modeling industry.
Lottie Moss has faced the challenges and expectations that come with being the sibling of a global fashion icon. Despite the pressure, she has emerged as a successful model, making a name for herself while navigating the complexities of fame, family dynamics, and personal identity in the public eye. Her striking beauty, strong social media presence, and unique sense of style continue to captivate audiences worldwide.
Halloween 2023: Halloween 2023 falls on a Tuesday, October 31. Popular Halloween activities include trick-or-treating, costume parties, haunted houses, and bonfires.
Some popular Halloween costumes for 2023 include:
Stranger Things characters
Wednesday Addams
Harley Quinn
The Joker
Dinosaurs
Popular Halloween candy includes:
Snickers
M&M's
Skittles
Starburst
Reese's Peanut Butter Cups
Halloween Movies: Halloween movies are films specifically associated with the Halloween season. They often feature themes related to horror, monsters, ghosts, and the supernatural. Some iconic Halloween movies include "Halloween" (1978), "The Nightmare Before Christmas" (1993), "Hocus Pocus" (1993), and "Beetlejuice" (1988).
Halloween Meaning: Halloween, also known as All Hallows' Eve, is a holiday celebrated on October 31st. Its name is derived from "All Hallows' Evening" and is the evening before All Saints' Day. Halloween has roots in Celtic and Christian traditions, and it is associated with the remembrance of the dead and the living's interaction with the spirit world.
Halloween Costumes: One of the most popular aspects of Halloween is dressing up in costumes. People of all ages, especially children, wear costumes that can be spooky, funny, or creative. Common Halloween costumes include ghosts, witches, vampires, superheroes, and various pop culture characters.
Halloween Festival: Halloween festivals are events and celebrations that take place during the Halloween season. These festivals often include activities like pumpkin carving, haunted houses, costume contests, and community gatherings. Some towns and cities host large-scale Halloween festivals with parades and live entertainment.
Halloween Game: Halloween-themed games are played during the holiday season. These games can be both physical activities and video games. Some popular Halloween games include bobbing for apples, pumpkin bowling, and Halloween-themed video games like "Costume Quest."
Why Is Halloween Celebrated: Halloween is celebrated for various reasons. Its origins are a blend of Celtic traditions (such as the ancient festival of Samhain) and Christian observances (like All Saints' Day). Halloween marks the end of the harvest season and the beginning of winter. It has evolved into a holiday for fun, dressing up in costumes, and enjoying spooky-themed activities.
Halloween Origin: The origin of Halloween dates back to ancient Celtic festivals, particularly Samhain, which marked the end of the harvest season and the beginning of winter. People believed that on the night of October 31st, the boundary between the living and the dead was blurred, allowing spirits to return to Earth. Over time, Christian influences merged with these traditions, leading to the modern Halloween celebration.
Halloween has become a widely celebrated holiday with various customs and traditions observed around the world, including trick-or-treating, costume parties, and the decoration of homes with pumpkins and other spooky elements.