Lottie Moss Turns Heads in Sizzling Outfit During a Night Out with Friends
Lottie Moss, the 25-year-old model, turned heads with her bold and alluring outfit as she enjoyed a night out with friends. The striking fashion statement caught the attention of onlookers as Lottie was spotted leaving Ciro's Pizza Pomodoro in Knightsbridge, London.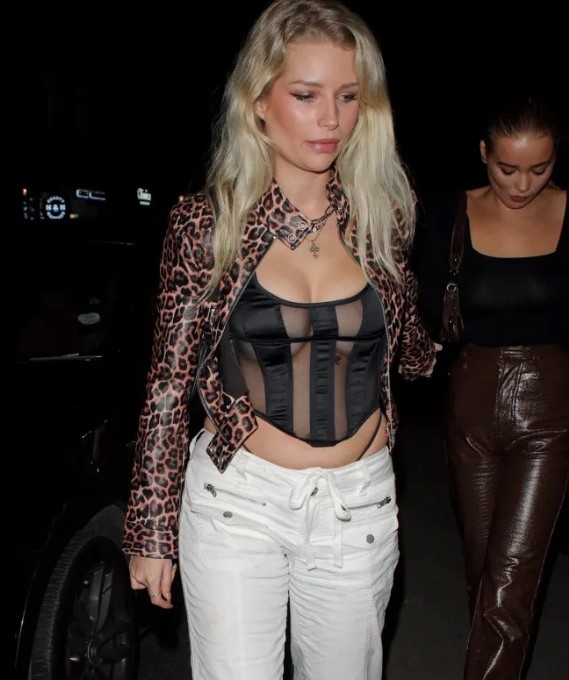 For her night on the town, Lottie Moss donned a daring black mesh corset paired with crisp white trousers, creating a striking contrast. To stay warm and stylish, she draped a chic leopard-print bomber jacket over her shoulders.
Adding an extra dose of glam to her ensemble, Lottie chose to wear towering black high-heeled boots, accentuating her model-worthy legs. Her blonde locks were elegantly styled with a middle parting, and she flaunted a stunning makeup look.
However, as Lottie engaged in conversation with a taxi driver, her daring fashion choice became even more noticeable, with her underwear becoming a focal point of the ensemble.
Lottie's night out with friends marked a vibrant return after her recent getaway to the Caribbean. While exploring the picturesque landscapes of Antigua, the model set her social media on fire with sexy bikini photos and daring swimwear moments.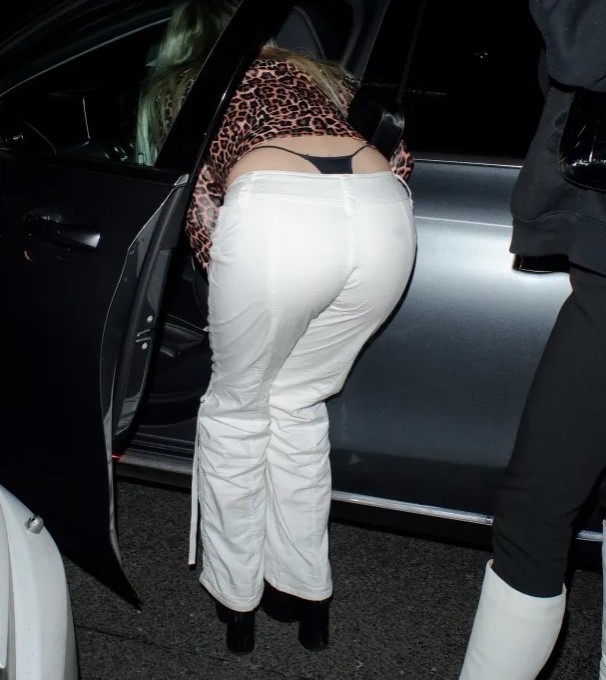 The trip to the Caribbean served as a welcome distraction for Lottie after her explicit content from OnlyFans was leaked by a former friend. In a shocking act of betrayal, this individual posted Lottie's explicit OnlyFans images online, leading to the model's distress and heartbreak.
Lottie Moss, the younger sister of supermodel Kate Moss, has gained recognition for her bold and risqué snapshots, effectively transitioning from fashion modeling to a more adult-oriented content platform.
Previously, Lottie revealed that she was earning a substantial income on her subscription-based OnlyFans account. She disclosed that she was generating up to £70,000 a month by sharing X-rated images and exclusive content with her subscribers.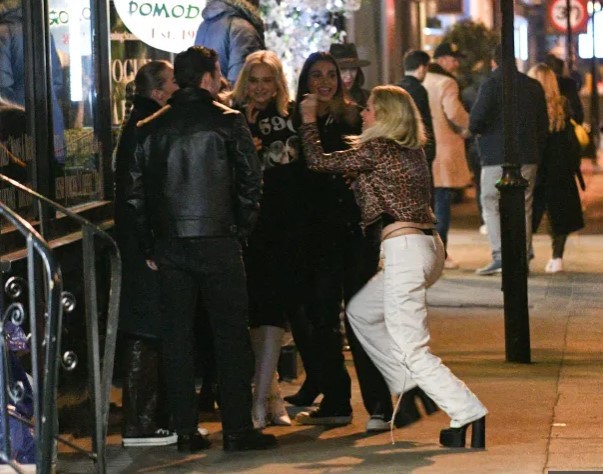 However, as a response to the breach of her privacy and the online leak, Lottie made the decision to make her OnlyFans account accessible for free. She now offers additional exclusive content to her subscribers for tips.
Fans have the option to unlock specific content for a nominal fee of around £10. For a more premium experience, subscribers can choose to become VIP members for $100 (£75), granting them access to unlimited free chat, exclusive VIP content, custom content requests, and even the option to have Lottie provide a personal "manhood rating."
During a conversation with Jamie Laing on his Private Parts podcast, Lottie Moss previously shared insights into her OnlyFans earnings. She explained that those who actively engage with the platform and have a substantial following can potentially make upwards of $100,000 per month.
Lottie Moss's perspective on her OnlyFans content remains positive, considering it a fun and harmless venture, where she shares intimate photos akin to what one would send to their partner. Her successful stint on the platform reflects changing trends in content creation and monetization in the digital age.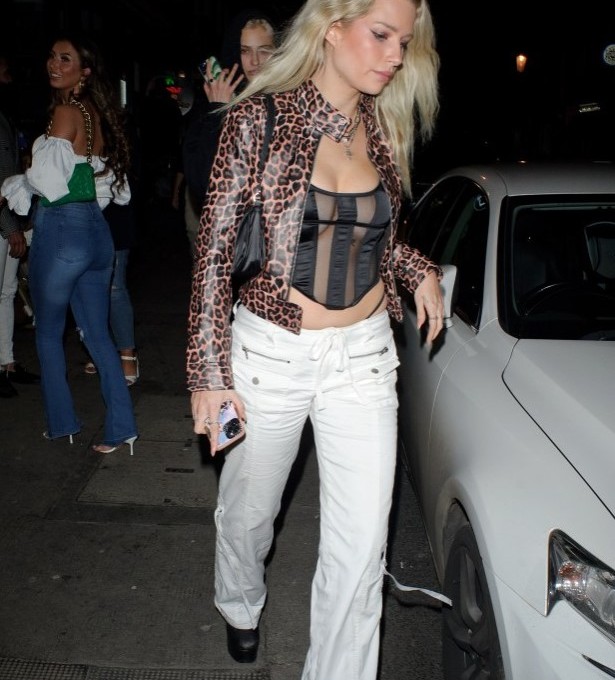 Lottie Moss Instagram
Lottie Moss's Instagram account is @lottiemossxo. She has over 617,000 followers on the platform.
Lottie Moss Twitter
Lottie Moss's Twitter account is @lottieemossxo. She has over 236,000 followers on the platform.
Lottie Moss, Kate Moss
Lottie Moss is the half-sister of supermodel Kate Moss. They share the same father, Peter Moss.
Lottie Moss Age
Lottie Moss was born on September 9, 1998. She is currently 24 years old.
Lottie Moss Father
Lottie Moss's father is Peter Moss, a British musician and nightclub promoter.
Lottie Moss Net Worth
Lottie Moss's net worth is estimated to be around $1 million. She earns money from her modeling career, her endorsement deals, and her social media presence.
Lottie Moss Spencer Matthews
Lottie Moss and Spencer Matthews dated for a few months in 2017. Matthews is a British reality television personality and businessman. He is the brother of former Made in Chelsea star Pippa Middleton.