Lottie Moss Turns Heads with Sizzling OnlyFans Shoot, Wearing See-Through Top
No stranger to sultry snaps on social media, Lottie looked sensational as she ditched her bra for a revealing photo. In the picture, she put her breasts on display in a see-through black top adorned with floral patterns.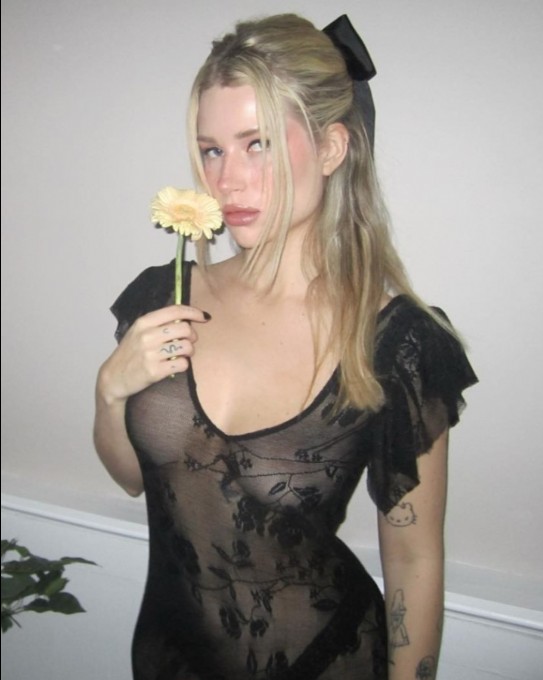 Lottie, with her blonde locks cascading down, tied half of her hair up with a black bow, completing the seductive look. She opted for a minimal makeup look, accentuating her natural beauty. Holding a yellow flower in her hand, she gazed mesmerizingly at the camera lens. Captivating her followers, Lottie captioned the photo, "stop and smell the flowers."
Her fans were awestruck by her stunning appearance, flooding the comments section with compliments. One admirer gushed, "This is so cute, I can't cope," while another added, "Absolutely sublime, gorgeous girl." Many praised her as a "cutie" and couldn't help but express their amazement, writing, "Stop, look at you, you look amazing."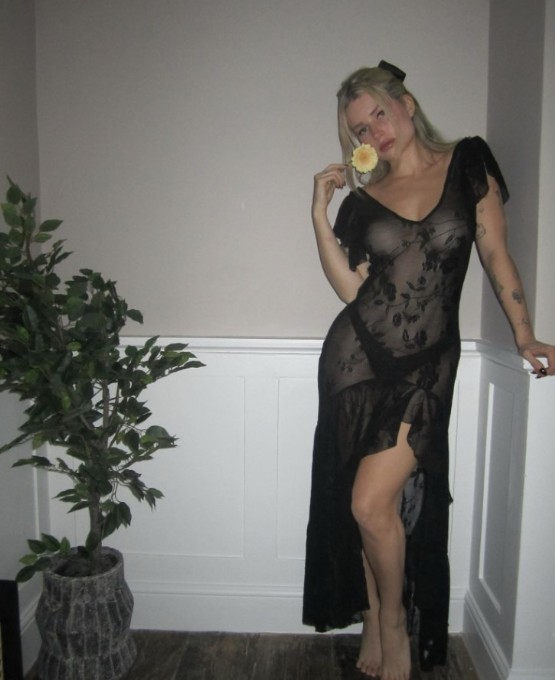 Lottie shared a series of snaps from the same shoot, all featuring her in the captivating see-through top and holding the same yellow flower, adding to the ethereal aesthetic.
In a recent Instagram update, Lottie Moss shared with her followers that she had undergone a £450 procedure to remove her fillers. She candidly revealed that her face was temporarily immobile and expressed surprise at the swelling. Despite the discomfort, Lottie maintained her sense of humor, mentioning how the cost of removing the fillers matched what she initially paid for the procedure.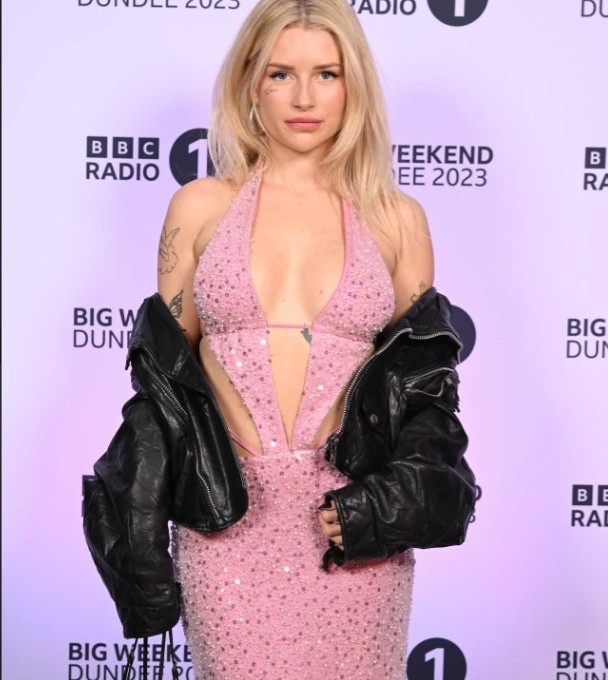 Lottie Moss continues to captivate her audience with her stunning photoshoots and transparent updates, showcasing her individuality and natural beauty. Her latest OnlyFans shoot is yet another example of her ability to turn heads and make a lasting impression in the fashion industry.
About Lottie Moss: Lottie Moss is a British model known for her work in the fashion industry. As the younger sister of supermodel Kate Moss, Lottie has carved her own path and gained a significant following on social media platforms.