Madison Beer looks sensational in an animal print gown at Billboard Women in Music Awards
The 23-year-old singer , who was recently the victim of a prank caller, turned heads and commanded attention when she walked the red carpet in her sultry dress.
Madison's plunging bustline showcased her cleavage while a fitted midsection showed off her slender waistline.
Beer rocked flawless glam to the event, highlighting her gorgeous features with a touch of blush on either cheek and dark magenta lips.
The influencer's lustrous black hair flowed down in waves and she accessorized her look with subtle jewelry and a white manicure.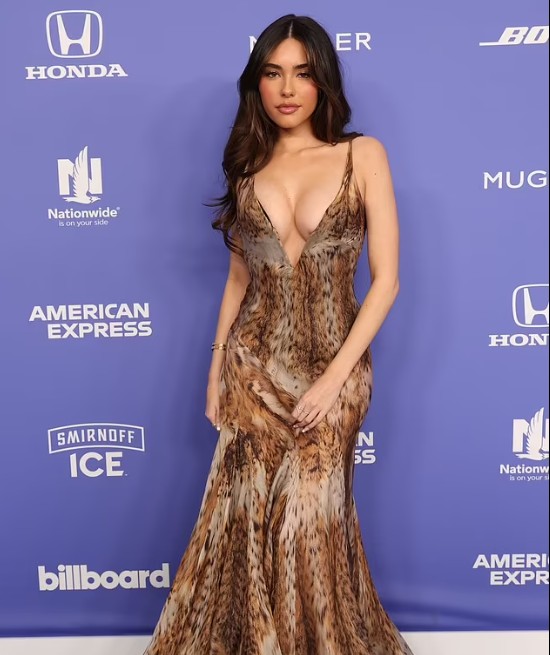 According to a press release from the magazine, the annual event recognizes 'women in the music industry who have made significant contributions to the business and who, through their work and continued success, inspire generations of women to take on increasing responsibilities within the field.'
Beer is a passionate advocate against body shaming, writing on Twitter in 2018: 'HEY! IF YOU BODY SHAME! YOU'RE AN A**HOLE! that's all.'
The Selfish songstress has been very open about the traumatizing experience as a teenager that led her to be so vocal about the issue.
Taking to social media in 2020, the New York native shared a candid post that described how a boy shared a private photos of her when she was around 14.
'When I was around 14 and exploring my body and sexuality, I sent very private Snapchats of my body to a boy I really liked at the time.
'I sent these at 14, thinking I could trust the boy as we had known each other for years and shared feelings for one another, but of course he shared it with all his friends.'
The social media maven – who found fame through YouTube and has 35.2 million followers on Instagram alone – went on to allege that the boy showed her explicit photos to 'everyone (it felt like).'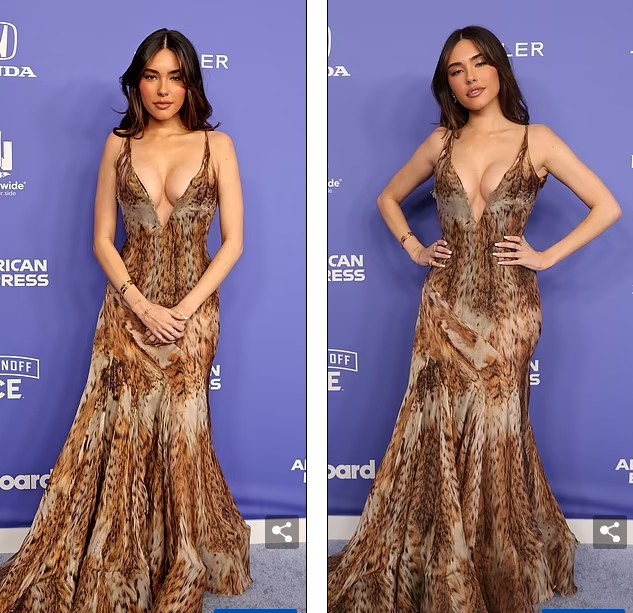 'I'd walk into restaurants and be stared at and whispered about. I was told people were ashamed to be working, or even be friends with me, these videos were even shown to my parents and grandparents, and significant people, executives, and artists in the music business.'
'I was distraught and ashamed,' confessed Madison. 'This was a traumatizing experience that has instilled intense trust issues in me, that I'm still working on to this day.'
Billboard Women in Music 2023 honorees
Woman of the Year: SZA
Impact Award: Becky G
Rising Star: Doechii
Icon: Ivy Queen
Chartbreaker: Kim Petras
Rulebreaker: Lainey Wilson
Visionary: Lana Del Rey
Powerhouse: Latto
Producer of the Year: Rosalia
Breakthrough: Twice
Executive of the Year: Sylvia Rhone