Madonna Resumes Rehearsals for Celebration Tour After Health Scare: Behind-the-Scenes Insights Revealed
Despite her hospitalization, the Queen of Pop is gearing up for an extraordinary world tour, complete with intensive routines and a top-secret UK rehearsal space.

Madonna, the iconic performer behind hit singles and unparalleled stage spectacles, has resurged with determination after a severe bacterial infection led to her hospitalization. The status of her much-anticipated Celebration Tour was uncertain, but the indomitable star has now resumed rehearsals with unwavering fervor.

Amid the backdropp of the Nassau Coliseum in New York, Madonna has dedicated two months to perfecting her craft for the upcoming tour. However, that's not all – insiders have revealed that she has also secured a confidential UK venue for rehearsal purposes. These sessions will be a prelude to her momentous opening night at London's O2 Arena on October 14.

A knowledgeable source has disclosed, "Despite her ongoing recovery, Madonna has been eager to return to rehearsals. In addition to the Nassau Coliseum, she has reserved a second venue in London for final dress rehearsals. Ordinarily, she prefers to conduct the final week in the same location where the tour begins."

However, due to a scheduling clash with Blink-182's comeback performances at the O2 Arena, her team will only gain access to the venue a day before the opening night. This constraint leaves the meticulous Madonna with less than 48 hours to refine her performance before the curtains rise.

Last month, Madonna shared her gratitude for overcoming her health ordeal, thanking her "angels" for allowing her to continue her creative work. She expressed, "Realizing how fortunate I am to be alive and to have this opportunity to finish my work."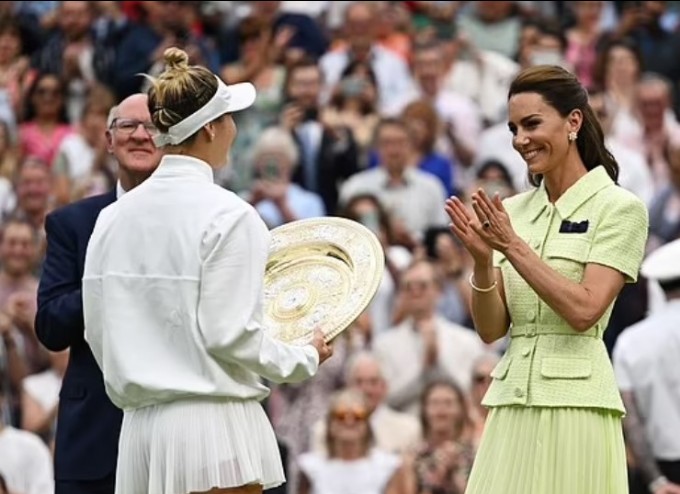 Madonna's unwavering spirit and resilience have been constants throughout her illustrious career. Despite the unexpected health setback, her Celebration Tour is anticipated to be nothing short of extraordinary, capturing her unparalleled charisma and captivating stage presence.

Madonna's determination to overcome health challenges and resume her Celebration Tour rehearsals showcases her unparalleled dedication to her craft. As the global superstar embarks on this ambitious journey, fans can anticipate a show that embodies her signature flair and innovation. With an impressive track record of delivering unforgettable performances, Madonna's comeback promises to be a dazzling and resounding success, cementing her legacy as an enduring force in the music industry.

As fans eagerly await the curtain rise on October 14, the anticipation is palpable. Madonna's influence on pop culture is immeasurable, and her concerts have always been more than just musical performances; they're immersive experiences that blend music, fashion, and artistry. Her ability to reinvent herself and push artistic boundaries has been a hallmark of her career, and this tour is poised to continue that tradition.

Beyond the music, Madonna's tour is likely to make social and cultural statements, as her performances often do. Throughout her career, she's used her platform to address important issues and challenge norms. Her return to the stage after a health setback serves as an inspiring example of resilience for her fans and admirers worldwide.

The upcoming Celebration Tour is not just a series of concerts; it's a testament to Madonna's legacy, her impact on the music industry, and her ability to connect with audiences on a global scale. With her unwavering commitment, secret rehearsals, and dedication to delivering a show-stopping performance, Madonna is poised to remind the world why she earned the title of the Queen of Pop in the first place.

In the end, Madonna's story is one of determination, passion, and the unyielding pursuit of her artistic vision. As the world waits to witness her triumphant return to the stage, there's no doubt that her Celebration Tour will leave an indelible mark on music history, solidifying her status as an icon for generations to come.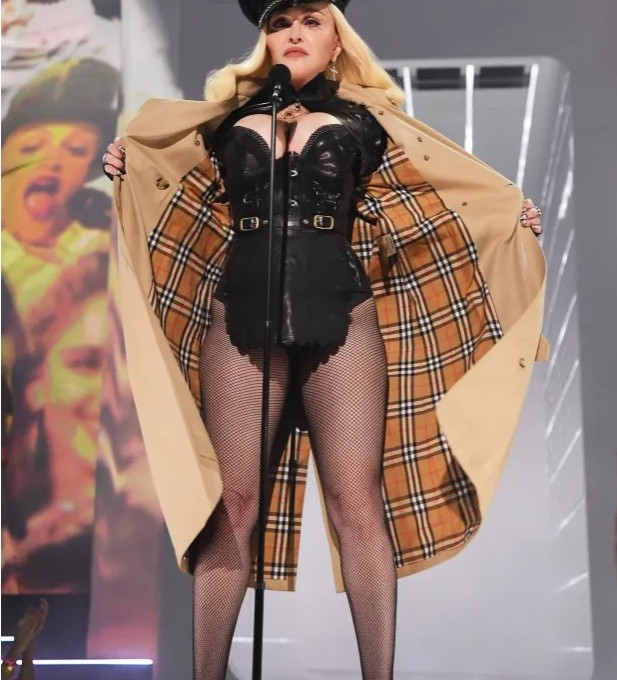 From her early days of pushing boundaries with hits like 'Like a Virgin' to her role as a cultural provocateur in the '90s with 'Like a Prayer' and 'Vogue,' Madonna has consistently redefined herself and challenged societal norms. Her ability to seamlessly blend music, fashion, and social commentary has made her a trailblazer in the entertainment industry.

Madonna's impact goes beyond her chart-topping singles and elaborate stage productions. She has used her platform to advocate for LGBTQ+ rights, gender equality, and other important social causes. Her music videos have often sparked conversations about sexuality, religion, and identity. Through it all, she has remained an enigmatic figure, maintaining control over her image and creative direction.

With the Celebration Tour on the horizon, there's a sense of nostalgia and excitement among fans. Many have grown up with Madonna's music, and her songs have become the soundtracks of their lives. Her concerts have a way of transcending generations, bringing together people of all ages to celebrate music and artistry.

As the rehearsals continue in the UK's secret venue, the buzz around Madonna's return to the stage intensifies. The challenges she's faced with her health only seem to fuel her determination to deliver a spectacular show. The world is ready to witness her iconic choreography, stunning visual effects, and the raw emotion she pours into her performances.

In the landscape of modern pop music, Madonna remains a towering figure. Her influence can be seen in the work of countless artists who followed in her footsteps. Her ability to adapt to changing musical trends while staying true to her unique style is a testament to her artistry. The Celebration Tour is not just a showcase of her greatest hits; it's a celebration of her enduring legacy.

As the opening night at the O2 Arena approaches, fans from all corners of the globe are eagerly making their travel plans to witness history in the making. The palpable excitement on social media, the speculation about the setlist, and the anticipation of surprise guest appearances all contribute to the electricity surrounding the tour.

Madonna's journey from a young aspiring artist to the Queen of Pop has been marked by resilience, innovation, and an unapologetic approach to self-expression. Her impact on music, fashion, and culture cannot be overstated. With each tour, she raises the bar higher, pushing the boundaries of what a live performance can be.

In a world that's constantly evolving, Madonna's ability to remain relevant and captivating is a testament to her staying power. She has not only witnessed but actively contributed to the evolution of the music industry over several decades. Her songs evoke memories, emotions, and a sense of timelessness that few artists can achieve.

As the curtain finally rises on the Celebration Tour, the audience will not only be treated to a spectacular show but also to a journey through the history of pop music. From her early days in the '80s to her continued reign today, Madonna's career has been a reflection of the ever-changing soundscape of popular culture.

In conclusion, Madonna's upcoming Celebration Tour is not just a comeback; it's a triumphant return of an icon who has defied expectations, shattered records, and left an indelible mark on the world of entertainment. Her dedication, resilience, and innovative spirit continue to inspire generations of artists and fans alike. The tour is set to be a testament to her artistry, her impact, and her unwavering status as the Queen of Pop.