Martin Bakole Discloses Bizarre Incident: ''Swallowed A Wasp'' During Impressive Win over Carlos Takam
Bakole, the Scottish-based heavyweight, gave a dominant performance, stopping Takam inside four rounds. However, he revealed that a wasp flew into his mouth and stung him during the fight, turning the straightforward bout into a strange ordeal.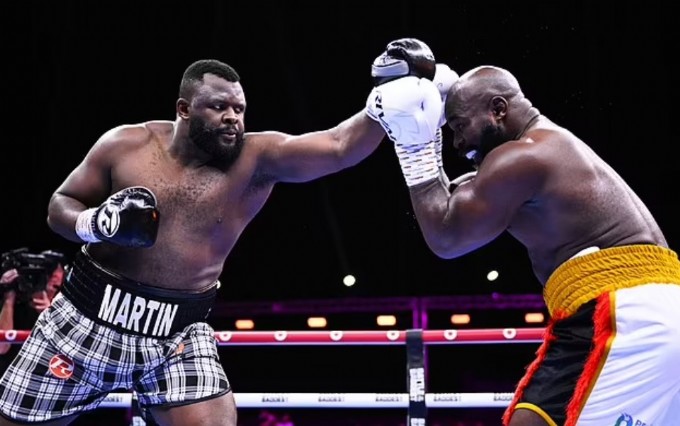 In an interview with iFLTV, Bakole expressed his disbelief and surprise over the incident, stating, "I can't believe it. I'm surprised. Still coughing until now. It stung me in the ring." Bakole pointed out the spot where he was stung and confirmed, "I swallowed it."

Interviewer Kugan Cassius was taken aback by Bakole's account and inquired about his recovery from the dramatic encounter. Bakole explained, "I was vomiting in my changing room. I think it is still here (points to throat), but I think I will be OK."

The entire undercard took place outdoors in Riyadh before the main event occurred indoors in a separate arena. While no other fighters complained of flying insects during the event, Bakole's unusual experience didn't seem to affect his performance, as he dismantled Takam over four rounds.

Carlos Takam is known for his durability, having previously taken Anthony Joshua to 10 rounds in their world title fight in 2017. However, he had no answer to Bakole's power this time, and the referee intervened to prevent further damage.

After his victory, Bakole expressed his delight and his desire to return to fight in Saudi Arabia. Nevertheless, given his peculiar wasp encounter, he might consider an indoor venue for his next bout to reduce the risk of such unusual incidents.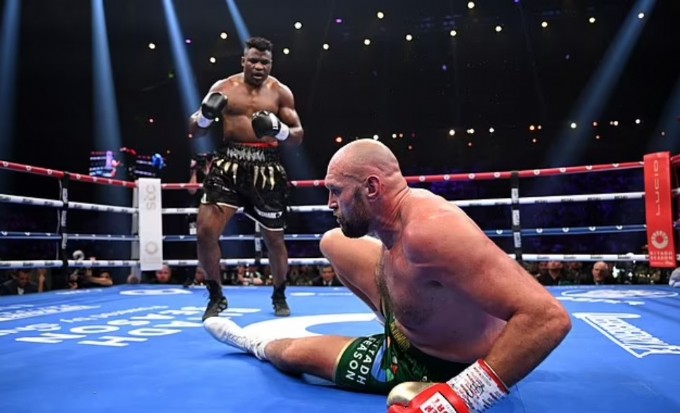 Martin Bakole is scheduled to fight Tony Yoka on January 13, 2024 in Paris, France. This fight will be for the WBC International Heavyweight Title.
Bakole is a 33-year-old Congolese heavyweight boxer with a record of 18-2-0, with 13 KOs. He is currently ranked #13 by the WBC and #15 by the IBF.
Yoka is a 29-year-old French heavyweight boxer with a record of 11-1-0, with 9 KOs. He is currently ranked #10 by the WBA and #12 by the WBO.
This fight is expected to be a close and competitive one. Both Bakole and Yoka are young and talented heavyweights with a lot to prove. The winner of this fight could potentially position themselves for a title shot in the near future.