'Megan Fox Conceals Ex-Husband Brian Austin Green Tattoo with Serpentine Artwork and Adds Ornate Hand Ink'
The 37-year-old mother-of-three opted for a striking black snake coiled around flowers to replace the previous cursive script reading 'Brian'.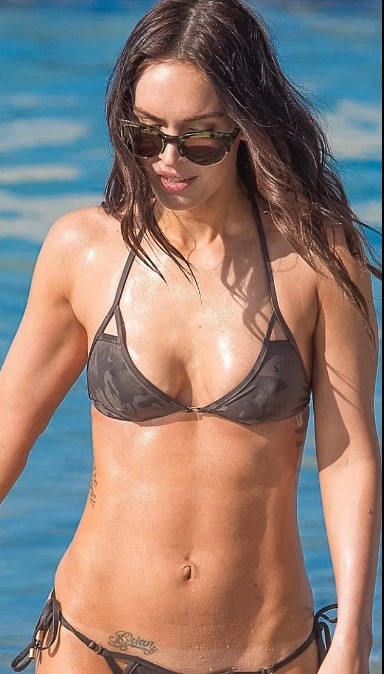 SYZYGY Precision Tattooing owner Jesse shared the transformation on Instagram, expressing gratitude for the opportunity to completely hide the old tattoo beneath the new design. The artist thanked Fox for her trust and acknowledged the doors tattooing has opened and the incredible people he has encountered along the way.
After nine years of marriage, Fox legally separated from Green, the 49-year-old star of "90210," in November 2019, and their divorce was finalized on February 8, 2022, according to TMZ. The former couple will soon celebrate their youngest son's seventh birthday, Journey River Green, on August 4.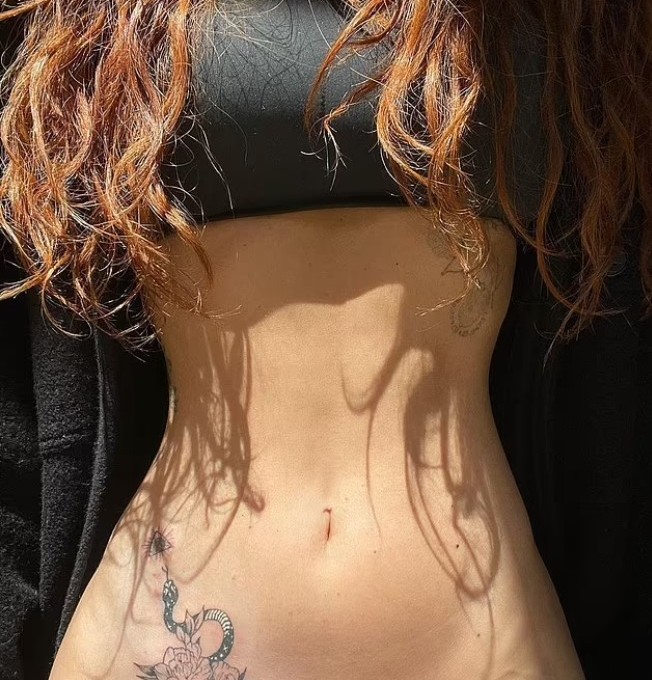 Meanwhile, Fox didn't stop at just one tattoo update. Los Angeles-based tattoo artist Sydney Smith adorned the actress's fingers with several red fine-line designs. Megan's left hand now features tiny stars, crosses, moons, dots, a necklace, and the number 11, while her right hand showcases dots, stars, a crucifix necklace, an eyeball, a bow-tie shape, and another instance of the number 11.
In addition to her fresh ink, Fox showcased a new silver metallic manicure by Nails of LA founder Britteny Boyce.
Since being photographed leaving a London hotel hand-in-hand on May 31, the Tennessee-born beauty has not been seen publicly with her on/off fiancé, Grammy nominee Machine Gun Kelly. The 33-year-old pop-punk rocker is set to continue his summer tour, with a stop at Gröna Lund in Stockholm on Wednesday. He shares a 14-year-old daughter named Casie Colson Baker with his ex Emma Cannon, who will celebrate her birthday on July 24.
Megan and MGK, whose real name is Colson Baker, reconciled in March following a brief split. The couple made headlines when they drank each other's blood after getting engaged on January 11, 2022. They initially met in 2020 on the set of "Midnight in the Switchgrass."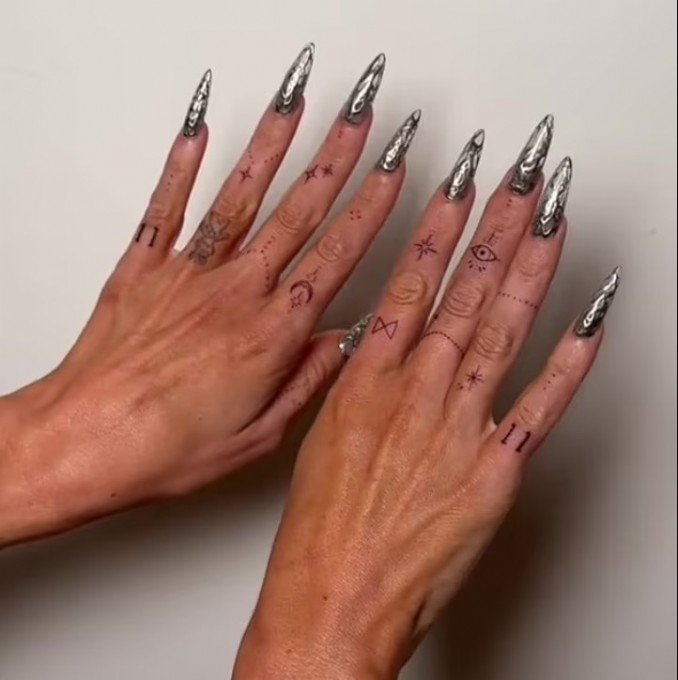 Up next, the "Johnny & Clyde" actress will portray CIA agent Gina, the ex-girlfriend of knife expert Lee Christmas (played by Jason Statham), in Scott Waugh's action-packed fourth installment of the "Expendables" franchise. The highly anticipated film, titled "Expend4bles," is set to hit theaters in the US and UK on September 22. Alongside Fox, the $100 million-budget Lionsgate production boasts an all-star cast, including Sylvester Stallone, Dolph Lundgren, Randy Couture, Curtis '50 Cent' Jackson, Tony Jaa, Iko Uwais, and Andy García.