Megan Fox Flaunts Astonishing Transformation in Glamorous Night Out with Machine Gun Kelly
The power couple donned exquisite ensembles for their evening in Midtown, New York City.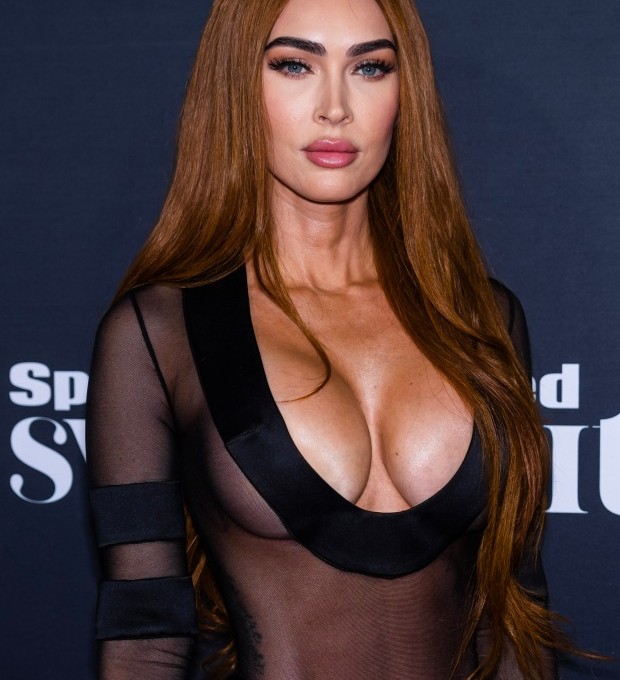 Megan exuded confidence in a captivating black dress that featured a unique twist. The star's plunging neckline left little to the imagination, showcasing her alluring cleavage. The dress, adorned with sheer fabric, elegantly covered her torso and arms, except for stylish black bands on her biceps, unveiling her perfectly sculpted abs. The floor-length skirt, crafted from black silk, gracefully flowed and hinted at her fashionable platform heels.
Complementing her mesmerizing attire, Megan sported a striking makeover. She surprised fans with fiery copper hair, deviating from her signature brunette look. With a long red manicure, dramatic eyelashes, and a peachy pink lip, she radiated timeless beauty and sophistication.
Megan and Machine Gun Kelly attended the Sports Illustrated Swim Issue Launch Party at the Hard Rock Hotel. While Megan opted for dark tones, her fiancé perfectly matched his bleached hair with a white shirt and suit, accentuated by silver jewelry.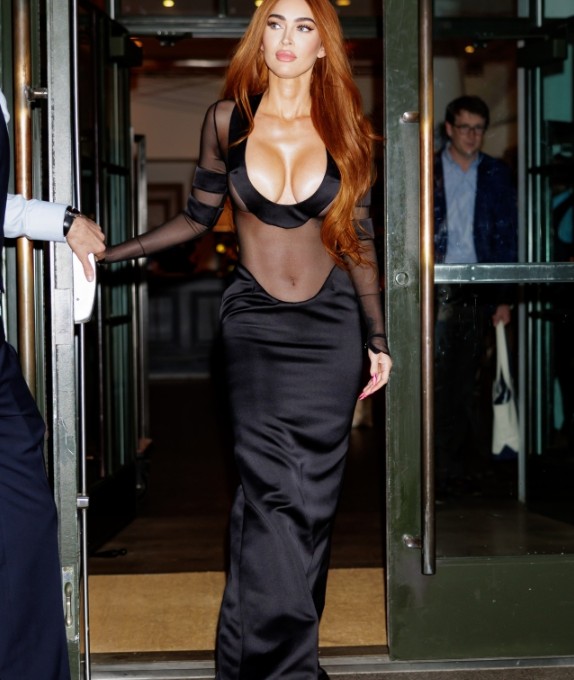 Amidst speculation about their relationship, Megan and MGK faced split rumors in February, with allegations of infidelity on the rocker's part. However, the couple vehemently denied any involvement of a third party. Recent reports indicated that Megan had been absent from her fiancé's house for several days, including his 33rd birthday celebration.
MGK hosted a grand birthday bash at his luxurious $7.5 million residence on April 22, with no sign of Megan in the social media posts documenting the event. While MGK blew out the candles on a cake featuring his cat's face and the words "Happy Birthday Dad!!," Megan was noticeably absent.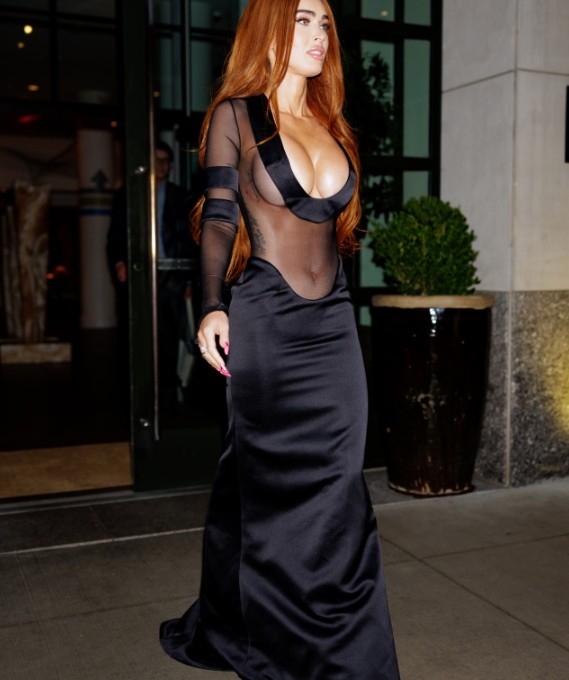 An exclusive insider shared with The U.S. Sun, "Megan has not been at the house at all, since before his birthday. They were living together even during the cheating rumors before they went to Hawaii. They've lived in a number of properties and moved to Encino last year when Kelly bought Logan Paul's former mansion."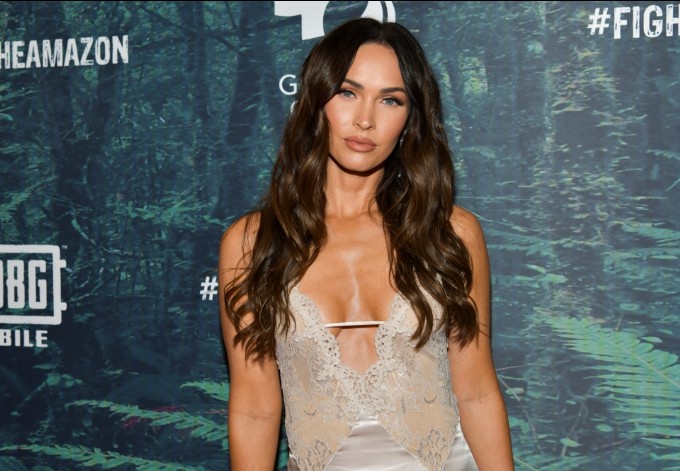 The source continued, "Megan didn't go to his birthday party, which ended up getting shut down by the police, and she hasn't been around since; they're on a break again." The insider further added, "He's acting like a single man right now, there are always people at the house, plenty of girls, with a ton of flashy cars outside, like the days before he was with Megan. When their relationship is good, he barely has anyone over, but lately, he's been partying a lot and hanging around with the likes of ModSun, Avril [Lavigne's] ex."