Meghan Markle Contemplates Run for Office: Potential Replacement for Late Senator Dianne Feinstein
In a surprising turn of events, her name is now being floated in political circles as a potential contender to fill the vacant seat left by Californian Senator Dianne Feinstein, who passed away at the age of 90. Could Meghan Markle's foray into politics ultimately lead her to the White House?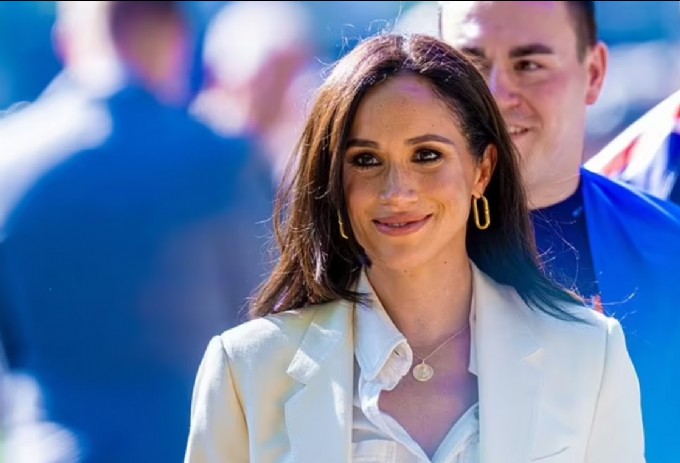 The sudden speculation surrounding Meghan Markle's potential political career began almost immediately after the news of Senator Feinstein's passing emerged. According to insiders, there was a flurry of discussions and inquiries about whether the Duchess of Sussex would consider stepping into the political arena to complete the remaining 13 months of Feinstein's term.

While Meghan Markle's entry into the world of politics may seem like a long shot, the unpredictable nature of contemporary U.S. politics has opened the door to unconventional candidates. A prominent Democratic donor with close ties to Californian Governor Gavin Newsom, who holds the authority to choose Feinstein's replacement, provided insight into the situation. He suggested that while Meghan Markle's candidacy might be considered a long shot, it should not be dismissed as an impossibility, given the unpredictable dynamics of modern American politics.

The passing of Senator Feinstein has created a unique opportunity for Governor Newsom, who is regarded as a Presidential frontrunner should anything happen to the current President, Joe Biden. Newsom now has the authority to select a replacement for Feinstein until the next election in November 2024.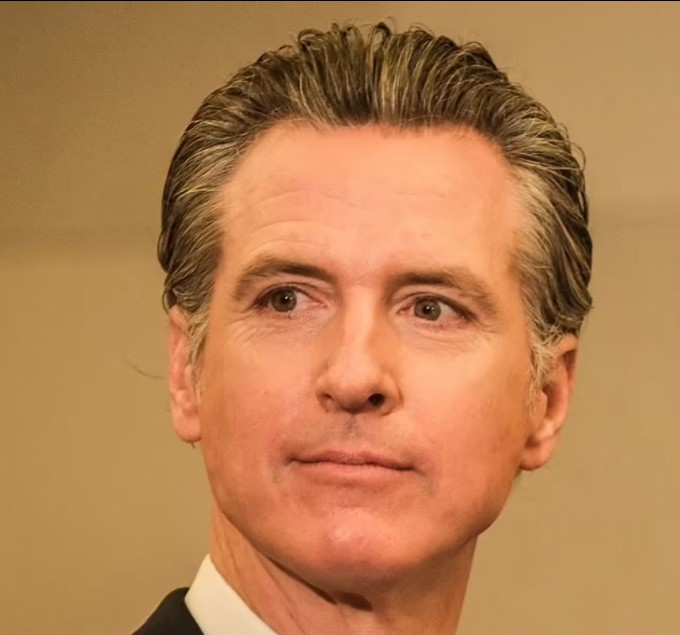 This situation is reminiscent of the one Newsom faced in October 2020 when then-candidate Joe Biden chose Kamala Harris, another Californian senator, as his running mate against Donald Trump. During that time, it was reported that Meghan Markle had been actively networking within senior Democratic circles, with aspirations of launching a grassroots campaign to fuel her political ambitions. Her ultimate goal was rumored to be the U.S. Presidency. Meghan and Prince Harry even had a virtual hour-long meeting with Governor Newsom, although he ultimately chose a different candidate for the role.

According to sources, Governor Newsom had committed to appointing a black woman to replace Feinstein. However, a new challenge emerged as many highly qualified candidates had already declared their intentions to run for Feinstein's seat in the 2024 election. Appointing any of these candidates now would be perceived as providing an unfair advantage. Therefore, Newsom must identify a woman of color who is willing to serve for the interim period without contesting against seasoned politicians who have already entered the race. This challenging task has led to the discussion of Meghan Markle as a potential candidate.

Since relocating to California with her husband, Prince Harry, in 2020, Meghan Markle has diligently cultivated political connections within the progressive sphere. She has developed a close friendship with feminist icon Gloria Steinem, a significant figure in the Democratic Party. Steinem has introduced Meghan to influential individuals within the party, reflecting the Duchess's growing interest in politics.

Meghan's political network extends to TV host Oprah Winfrey, a notable Democratic donor, and her burgeoning friendship with the Kennedy family, one of the most prominent and well-connected Democratic dynasties in America.

Despite the buzz surrounding Meghan Markle's potential candidacy, it has garnered mixed reactions within the Democratic Party. While some view her as a serious contender, others remain skeptical of her political ambitions.

In the complex world of American politics, Meghan Markle's potential entry into the political arena adds an element of intrigue and unpredictability. Her journey from a member of the British royal family to a potential political candidate demonstrates the dynamic nature of contemporary politics and the transformative potential of individuals who believe in effecting change through public service.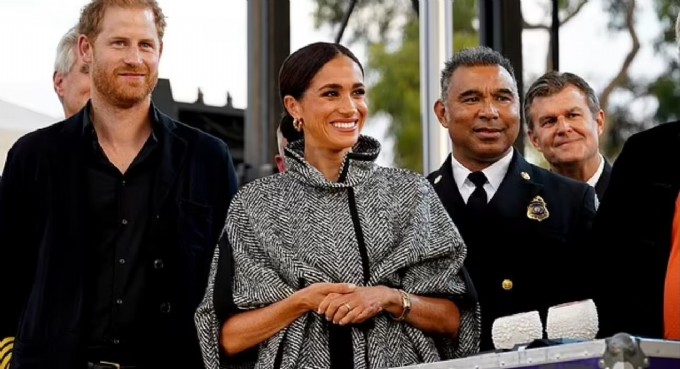 "Discover Meghan Markle's Natural Hair: A Peek into Her Curly and Thick Locks Meghan Markle recently opened up about her own experiences with her natural hair. She described her hair as incredibly curly and thick, reminiscing about her childhood when her grandmother, Jeanette, who is of African descent, used to take care of her hair. Meghan shared moments of gripping the sink while her grandma styled her beautiful, curly locks."
"Has the Royal Family Issued an Apology to Harry and Meghan? A source recently disclosed that the Palace has not issued an apology to Meghan, which has left Harry feeling frustrated. Furthermore, the source mentioned that Harry was hopeful for an open and honest conversation with his family, particularly with William, but it seems that no progress has been made in that regard."