Meta, Facebook's parent company, has launched Threads, a new app aimed at challenging Twitter's real-time conversation space
The app allows users to follow their favorite creators, connect with like-minded individuals, and share ideas within communities. Threads imposes a 500-character limit on messages and is available in 100 countries on iOS and Android.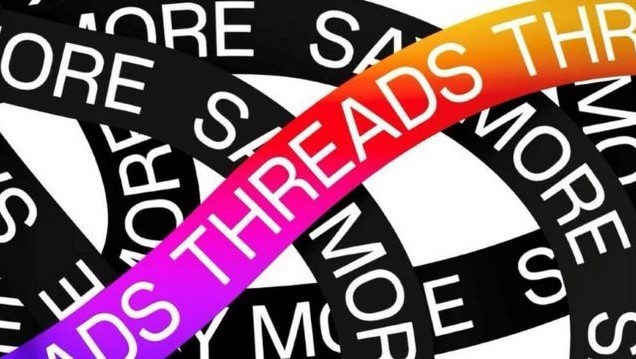 To use Threads, users are prompted to link their Instagram profile, customize their profile, and follow accounts they already follow on Instagram. The app's interface combines elements from Twitter and Instagram, with a text-based feed, reposting and quoting capabilities, and the option to share posts directly to Instagram Stories. Verified Instagram accounts are automatically verified on Threads, and users can choose to make their Thread accounts public or private.
As Meta's latest endeavor, Threads presents a significant threat to Twitter due to Meta's extensive resources and massive audience. This launch comes at a time when Twitter is facing challenges, such as recent outages and temporary limitations on tweet reading. Elon Musk, Twitter's owner, made a sarcastic comment regarding Meta's management in response to Threads' launch, mirroring remarks reportedly made by Meta executives that appeared to criticize Musk's behavior.
The rivalry between Meta and Twitter intensifies as both companies encroach on each other's domains. Twitter introduced encrypted messaging and plans to add calls, positioning itself as a competitor to Meta's Facebook Messenger and WhatsApp. This escalating rivalry further fuels the personal feud between Musk and Meta CEO Mark Zuckerberg. Musk recently expressed concerns about being exclusively under Zuckerberg's control, to which Zuckerberg responded with a challenge in an Instagram story. The competition between these tech giants continues to unfold, shaping the landscape of social media platforms.