Miley Cyrus Reflects on 'Wrecking Ball' Era in New Song
The strategic release date of the song appears to be deliberate, coinciding with the exact ten-year anniversary of her hit track "Wrecking Ball."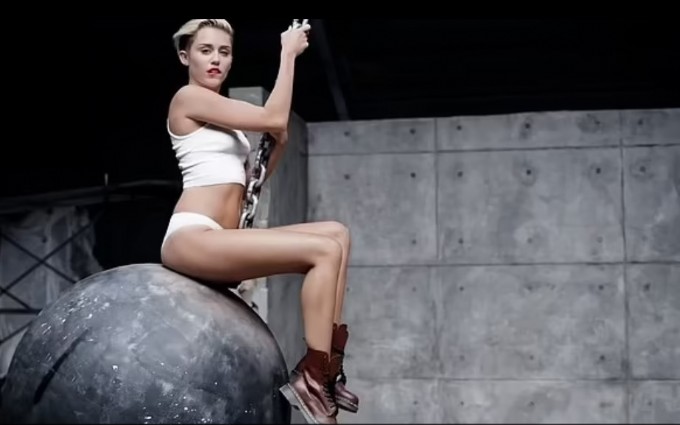 The song release holds special significance, aligning with the decade milestone since the debut of "Wrecking Ball," a song that sparked both acclaim and controversy due to its provocative music video where Cyrus swung on a wrecking ball while unclothed. This latest release, "Used To Be Young," seemingly nods to that era with lyrics that reflect on her wild and free-spirited younger years.
The song's chorus resonates with themes of transformation: 'I know I used to be crazy / I know I used to be fun / You say I used to be wild / I say I used to be young.' The lyrics delve into her past, acknowledging her previous wild antics while subtly addressing the criticisms and controversies she faced.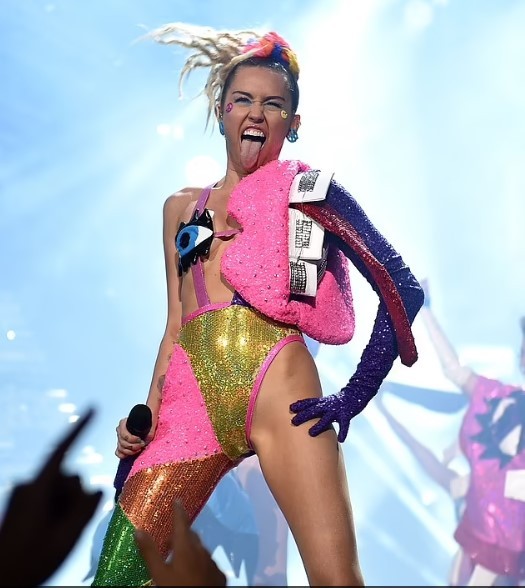 Miley's latest release prompts reflections on her journey, looking back at the person she once was. Throughout the track, she navigates the journey of growing up in the public eye, undergoing transformation, and finding her identity.
Coinciding with the song's release, Miley has taken to social media to share her intentions behind the track, describing it as a tribute to her past self. She wrote, 'This song is about honoring who we've been, loving who we are & celebrating who we will become.'
The singer expressed her gratitude for her dedicated fans, acknowledging their unwavering support in bringing her dreams to life. The song holds a special place for her followers, who have journeyed with her through her musical evolution.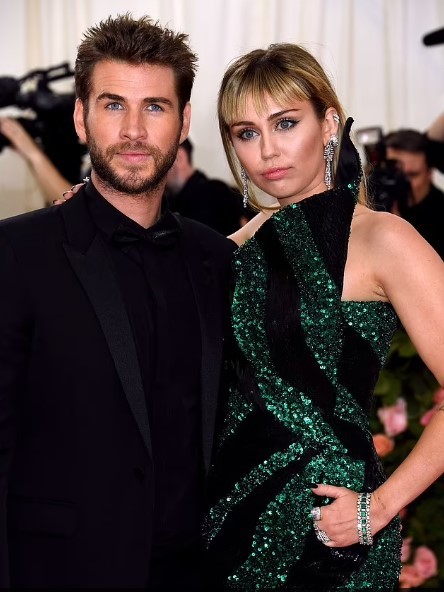 "Used To Be Young" is not the first instance where Miley Cyrus reflects on her journey from her younger years marked by partying and experimentation. In a recent interview with British Vogue, she shared her transition from her partying lifestyle, revealing that she turned down an opportunity to sing on a club anthem in favor of creating a more introspective ballad.
Miley Cyrus has notably evolved her music style, embracing various genres, from her country roots to rock-infused tracks. Throughout her career, she has embraced change and candidly shared her life experiences through her music.
As fans continue to immerse themselves in "Used To Be Young," it's clear that Miley Cyrus has yet again struck an emotional chord with her audience. The song speaks to the transformative journey of growing up in the spotlight, resonating with listeners who have been part of her musical evolution over the years.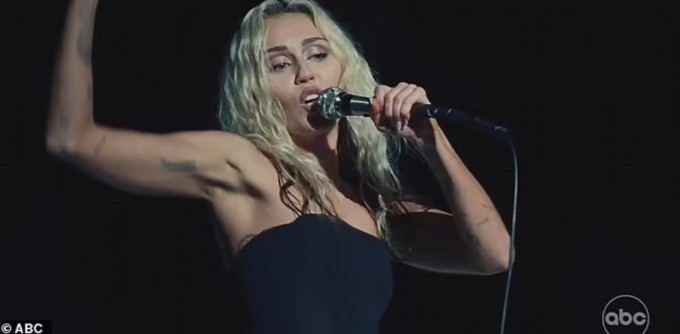 Miley Cyrus' Siblings: Family Connections and Bonds
Miley Cyrus comes from a close-knit family that includes several siblings. Her parents are Billy Ray Cyrus, a country music artist, and Tish Cyrus. Miley has two full siblings and three half-siblings:
Miley Cyrus' Teeth Transformation: Before and After
Miley Cyrus has also undergone a noticeable transformation in terms of her teeth. Early in her career, she had more natural teeth that some critics commented on. However, as she grew older and her career evolved, she decided to enhance her smile with cosmetic dentistry procedures.
Miley opted for dental veneers, which are thin shells that are custom-made to cover the front surface of teeth. These veneers can help improve the appearance of teeth by addressing issues like discoloration, misalignment, and gaps.
The change in Miley's smile is particularly evident in her before-and-after photos. Her teeth appear whiter, straighter, and more aligned after the cosmetic enhancements. This change in her smile has contributed to her overall image transformation as she transitioned from her Disney days to her current musical career.
Miley Cyrus' teeth transformation showcases how cosmetic dentistry can have a significant impact on a person's appearance, boosting confidence and creating a more polished look. It's important to note that cosmetic enhancements, including dental procedures, are a personal choice, and individuals make these decisions based on their own preferences and goals.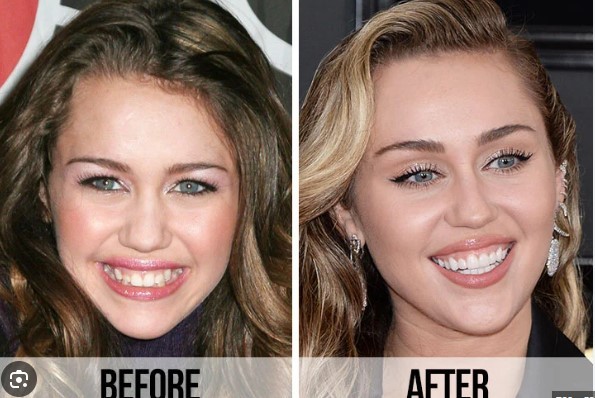 Brandy Cyrus: Brandy is another half-sibling of Miley from her mother's previous relationship. She is the half-sister of Miley, Trace, and Brandi.
Braison Cyrus: Braison is Miley's younger brother. He has dabbled in modeling and acting and is known for his appearances in various TV shows and movies.
Christopher Cody Cyrus: Christopher Cody is Miley's half-brother from her father's previous relationship. He tends to keep a lower profile compared to his more well-known siblings.
Noah Cyrus: Noah is Miley's younger sister. She is a singer and songwriter who has pursued a music career, releasing her own songs and albums.
Brandi Cyrus: Brandi is Miley's older sister. She is a DJ, fashion influencer, and television host. Brandi has also appeared in various reality TV shows.
Trace Cyrus: Trace is Miley's older brother, born as Neil Timothy Helson, but he later changed his name to Trace Dempsey Cyrus. He is a musician and was a member of the band Metro Station.