Miley Cyrus showcases her smooth abs and toned legs in white cut-out dress as she sings Jaded in new Backyard Sessions performance
In a video posted on social media, 30-year-old music artist belted the song Jaded, which is from her newly-released album Endless Summer Vacation.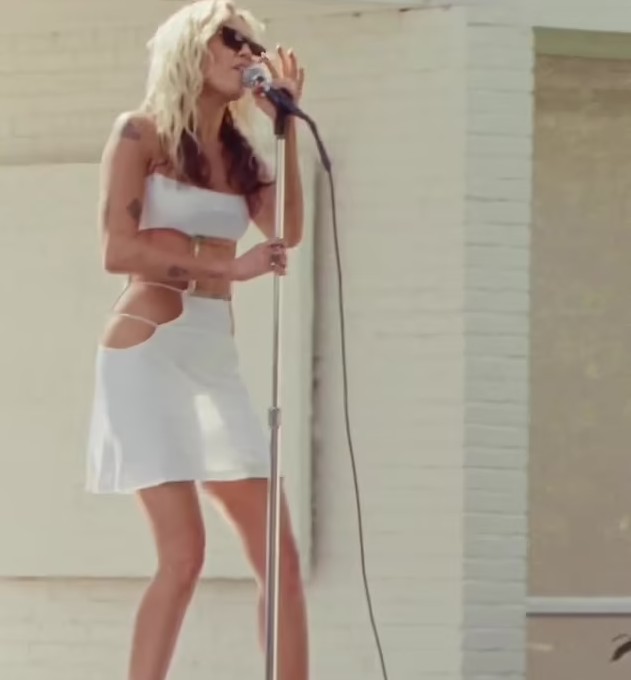 Miley, who recently celebrated a career milestone, was clad in a skin-baring white mini-dress with chunky midriff cutouts.
As the title implies, the Tennessee-born entertainer took to a stage in a scenic outdoor space as she performed on a round platform set in grass.
After promoting the new video, Miley shared another post announcing the project's first single Flowers hit '#1 for an 8th week.'
The singer-songwriter looked stunning as she rocked the stage in a pair of metallic silver open-toe heels.
The rockstar, who got her start in the entertainment industry as Hannah Montana, wore rectangular black shades over her eyes.
She was statuesque as she sang into a standing microphone with a hanging wire, hitting all her notes pitch-perfectly.
The blue-eyed superstar performer, who was born Destiny Hope Cyrus, wore her two-toned blonde and brown hair in crimp-like waves.
The locks, which were platinum on top, flowed over her shoulders as she sang with background singers supporting her.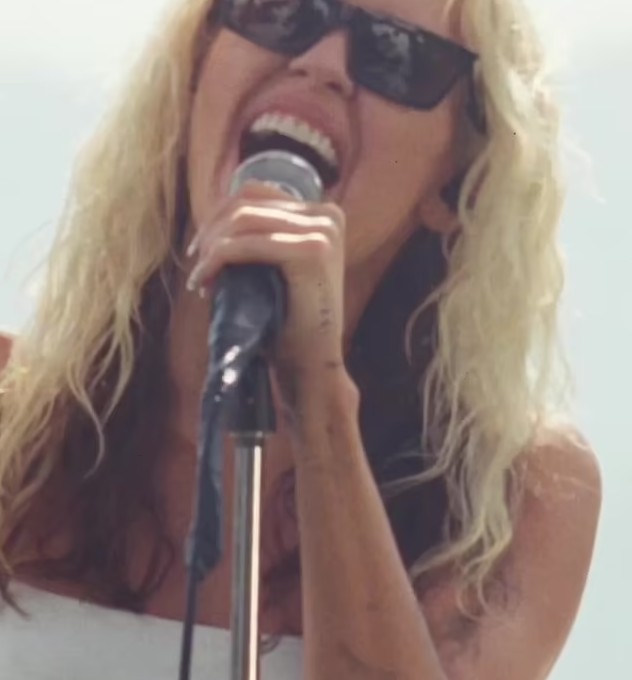 The musicians were off to the side, dressed in black as they vocalized and played instruments on a two-step black platform.
The three-minute video was full of eye-popping imagery as a camera scanned Miley while the sun shined on her and created a powerful silhouette.
Miley, the daughter of country icon Billy Ray Cyrus, created The Backyard Sessions in 2012 and it caught attention for her chilling rendition of godmother Dolly Parton's 1973 hit Jolene.
Jaded, a guitar-driven ballad is thought to have been written about Cyrus' short-lived marriage to ex-husband Liam Hemsworth.
On the track she sings, 'Sorry that you're jaded / I could've taken you places / You're lonely now and I hate it.'
She kept the caption of her Instagram post announcing the session simple, as she wrote: 'JADED. BACKYARD SESSIONS OUT NOW.'
Miley has also seen success with her two singles Flowers and Muddy Feet, which are also thought to be inspired by the actors' past relationship.
The former couple met in 2009 while filming the movie The Last Song. They had an on-off relationship for years before marrying in December 2018.
They split in August 2019 and divorced in February 2020 and fans think the lyrics to Flowers and Muddy Feet are about the marriage.
In Flowers, she sings, 'Built a home and watched it burn,' which could reference the Malibu home the couple lost in the 2018 Woolsey Fire.
Furthermore, Muddy Feet sparked social media backlash against her Australian ex, with fans speculating the song's lyrics are about his infidelity.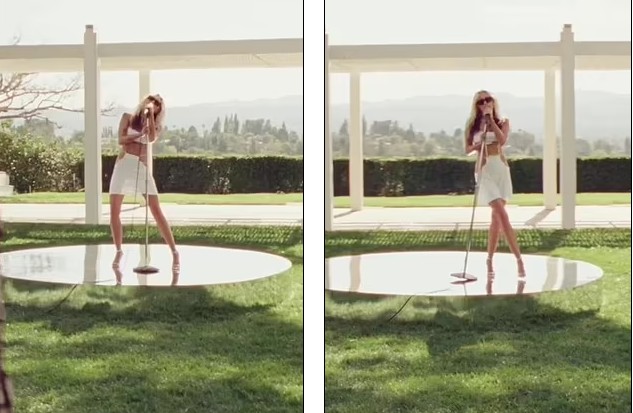 Miley's second post included two photos of her posing in a two-toned Versace gown at the brand's recent Fashion Week runway show in LA.
She was solo in one outtake and she posed with the iconic Donatella Versace in the other, standing in front of a gold curtain in both.
She wrote in a caption to her 202 million followers: 'Flowers is #1 for an 8th week. Thank you for continuing to support this meaningful song.
The pop artist then signed off, 'I love you all deeply.'