Model is pelted with EGGS at festival in Mexico after being escorted to her parade float via an armored truck and Navy personnel as security
Karely Ruiz had eggs hurled at her by revelers at the 2023 Guayma Carnival in the northwestern city of Hermosillo on Saturday.
The 22-year-old flew into Hermosillo on a commercial flight and was escorted to the parade site by Navy members dressed in tactical gear.
Ruiz, the event's grand marshal, was dancing on a float and waving at the parade goers when someone from the crowd tossed an egg that hit her over her breasts.
Ruiz gasped and placed her hands over her face while a parade staff member scanned the crowd for the possible perpetrator.
Several more eggs were successively thrown at Ruiz along the parade route, but they all fell short of making contact.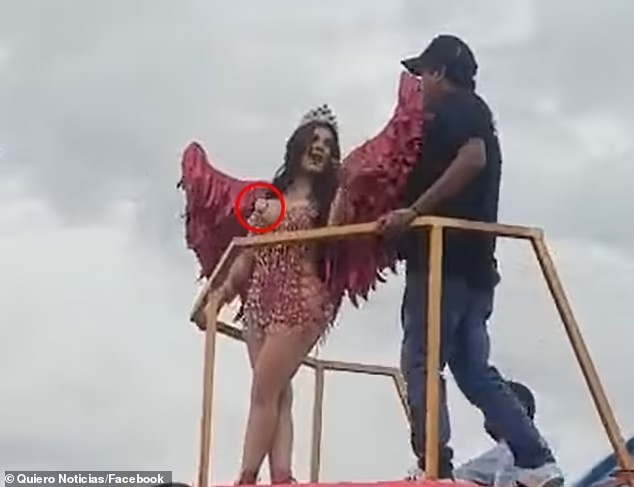 The social media influencer took the attack in stride and mingled with fans, signing autographs and taking photos.
Ruiz, who has more than 8 million followers on Instagram, shockingly did not publicly address the incident on her account, instead thanking parade attendees for their support.
'Thanks to all the people who went to the Guayma Carnival, I really had a great time,' she wrote on her Instagram Stories. 'Very nice people, their support, it makes me very happy to know that I have many good people who support me.'
DailyMail.com reached out to Ruiz for comment.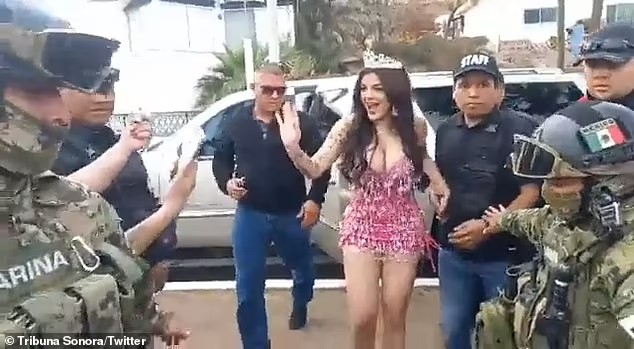 The egg attack came just days after Ruiz showed off her new hairdo on Facebook and revealed she cut her locks because she is suffering from Alopecia Areata, a condition in which the immune system attacks hair follicles and causes baldness.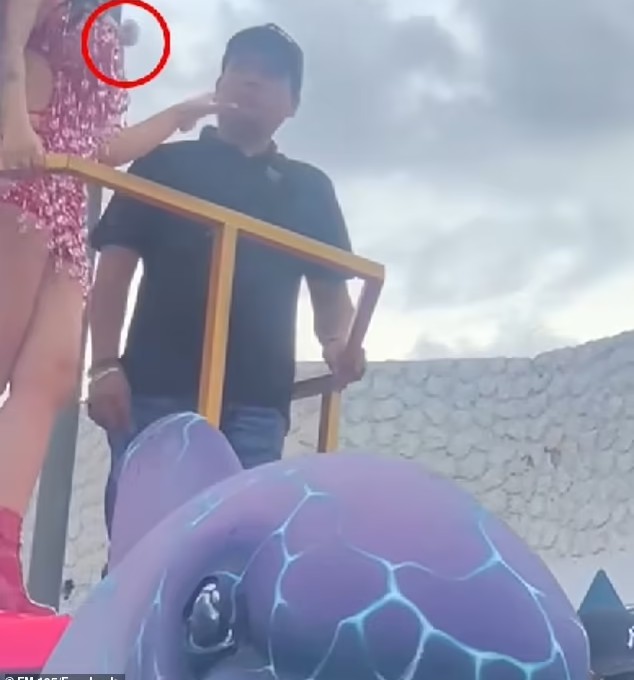 'At this point in my life I went through a very difficult process,' she wrote. 'I had to shave my head because I had alopecia problems due to stress. I cried a lot.'