Model's Daring Stunt: Shorts Pulled Down to Flash Bum to Football Crowd after £23k Dare from Fan
Influencer Daniella Motta, known as danimotta___ on Instagram, revealed that the audacious act was prompted by an irresistible offer of $30,000 (£23,777) from the fan.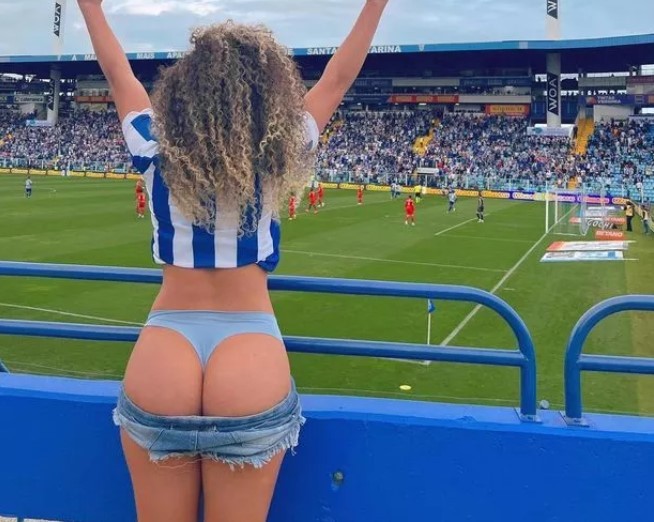 During the Avai FC's triumphant 4-2 victory over Tombence at the Estádio da Ressacada stadium in Brazil on August 19, the 21-year-old content creator decided to take up the fan's challenge. With over 165K followers on her social media, Daniella's cheeky move was expertly captured by a cameraman, creating quite a buzz online.
Sharing her daring escapade through photos on her social media account, Daniella expressed her surprise at the unconventional backdropp of a football stadium turning into a setting for sensual photography. She remarked, "I never imagined that a football stadium could become a scenario for sensual photos."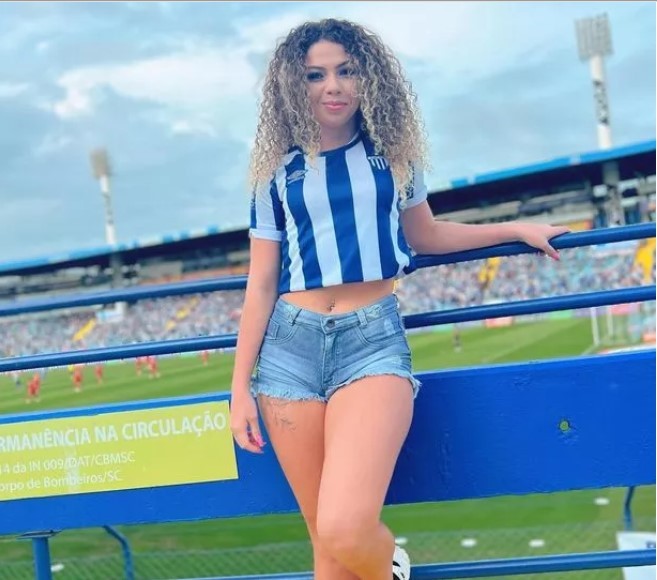 Elaborating on the incident, Daniella revealed, "I receive many requests and offers [from fans] daily. Some of the requests are very unusual like selling used panties or smelling my foot, but this time it was different." She highlighted the uniqueness of the proposal due to the location and the price offered.
The viral video shows Daniella standing in front of the bustling football pitch, and as the game continues behind her, she seizes the moment to execute the challenge. With a daring twist, she turns around, playfully pulls down her shorts, and energetically flashes her bum before joyfully jumping up and down.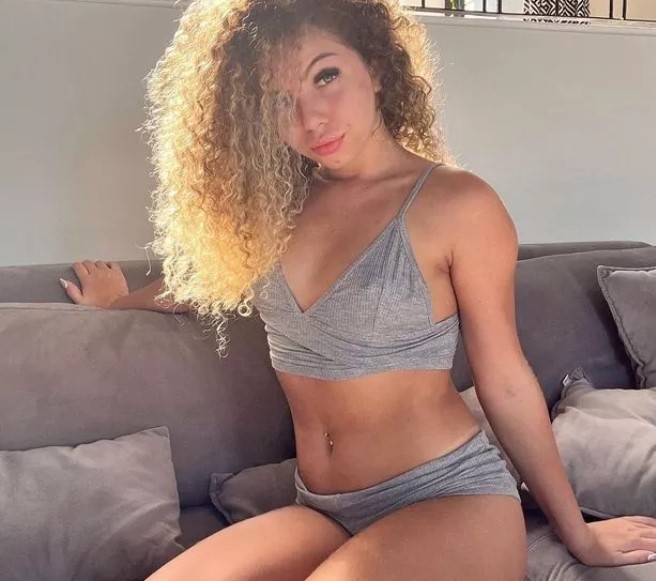 In a social media post that accompanied the video, she exclaimed, "Guys, I wanted to share something really unusual with you all! Recently, a dear fan made me a proposal I couldn't ignore: he offered 30,000 to take pictures showing my bum bum, and all of this would take place inside a football stadium. Curiosity and daring spoke louder, so I accepted the challenge!"
Reflecting on the experience, Daniella stated, "It was a very different experience and if more fans want their fetishes to be performed, I'm super happy to do it." The unexpected incident added an extra layer of excitement to the game, as Avaí FC emerged victorious, much to Daniella and her daring fan's delight.
As Daniella's unconventional and spirited adventure unfolds on social media, her boldness continues to resonate, and her story stands as a testament to the unique interactions that can transpire between influencers and their dedicated followers.
Danielle Motta is a Brazilian model and actress. She was born in São Paulo, Brazil, on January 1, 1994.
She began her modeling career at the age of 16, when she was scouted by a modeling agency in São Paulo.
She has since modeled for a number of fashion brands, including Victoria's Secret, Guess, and Armani.
She has also appeared in a number of magazines, including Vogue, Harper's Bazaar, and Elle.
In 2016, she made her acting debut in the Brazilian film "Nada a Perder".
She has also appeared in the American television series "The Bold and the Beautiful".
Danielle Motta is known for her beauty, her curves, and her Brazilian personality. She is a popular model and actress, and she is sure to continue to be successful in her career.
She is 5 feet 9 inches tall and has measurements of 34-24-35.
She is represented by the modeling agency Elite Model Management.
She is fluent in Portuguese and English.
She is a vegan and a fitness enthusiast.
She is a social media influencer with over 1 million followers on Instagram.