Model Turns Heads with Daring Dress that Exposes Bum Crack and Side Boob
The busty-blonde beauty confidently flaunted her figure in a stunning mountainous location. Pouting her lips, she turned her back to the camera, proudly showing off her backside in the revealing dress. With her long blonde locks styled in a messy bun, she opted for minimal accessories, wearing only a pair of gold hoop earrings.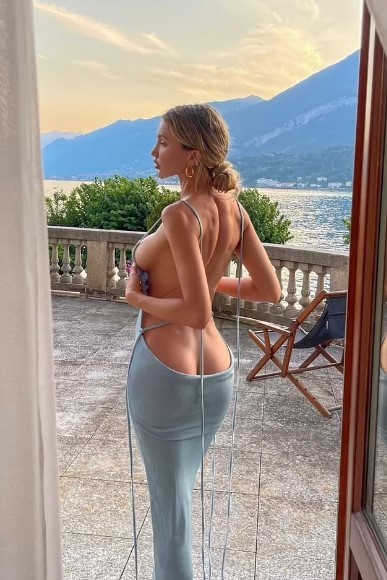 This isn't the first time the model, Gabrielle, has caught attention with her bold fashion choices on Instagram. Just last month, she turned heads while enjoying a night out in Mexico. Her flimsy frock featured a very low-cut cowl neckline and sheer fabric that revealed her underwear. To accentuate her slender midsection, she added a chain around her waist, with the clasp hovering just above her bottom. Completing the look, she wore a silver pendant around her neck and styled her hair in a cute braid.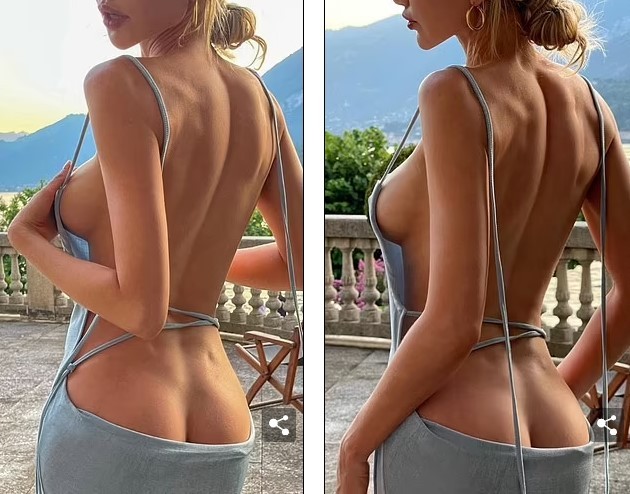 Gabrielle continues to make waves in the modeling industry, gracing the cover of Maxim magazine's June issue. In the captivating photoshoot, she showcases her incredibly toned figure in a black corset, matching G-string, and a shrug top. One sultry image from the spread features Gabrielle reclining on a sun lounge, topless, while reading the newspaper, exuding confidence and allure.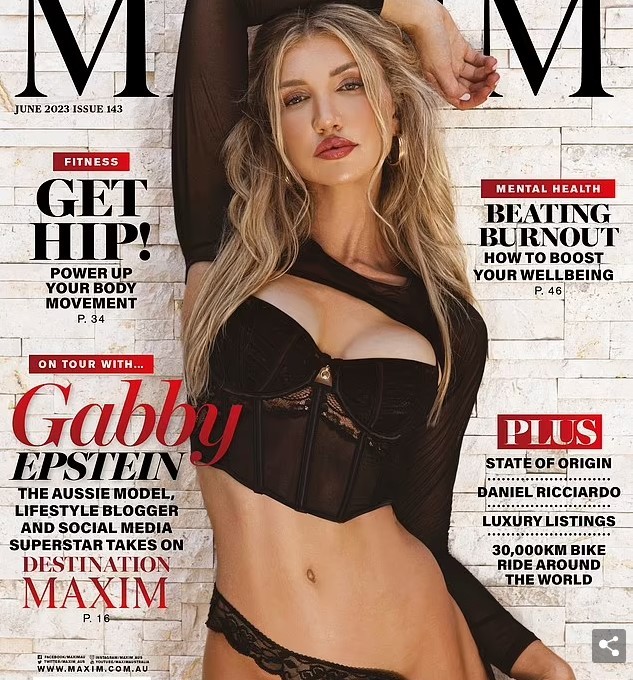 With her fearless fashion choices and stunning beauty, Gabrielle captivates audiences and leaves a lasting impression wherever she goes.