Mysterious Death of Model Accused of $150 Million Psychic Scam Shakes Brazil
The 49-year-old plunged from the fifth floor of a building in Rio De Janeiro on September 14, leaving behind a shroud of mystery surrounding her death.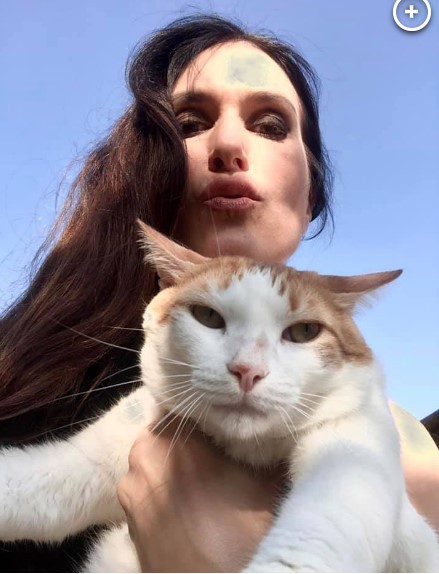 Local authorities are actively investigating the circumstances, with suicide among the hypotheses being considered. In what adds to the intrigue, Sabine reportedly left a letter for her wife, Rosa Stanesco Nicolau, before her untimely demise.

Sabine Boghici was laid to rest on a somber Sunday, attended by her mother, Geneviève, aged 83, and her sister, Muriel, as reported by Globo 1. However, her wife, Nicolau, was notably absent, as she remains incarcerated for her alleged involvement in the elaborate scam against her mother-in-law.

Sabine, who also identified as a singer and actress, faced arrest in August 2022, marking the beginning of the legal saga surrounding her alleged financial deception.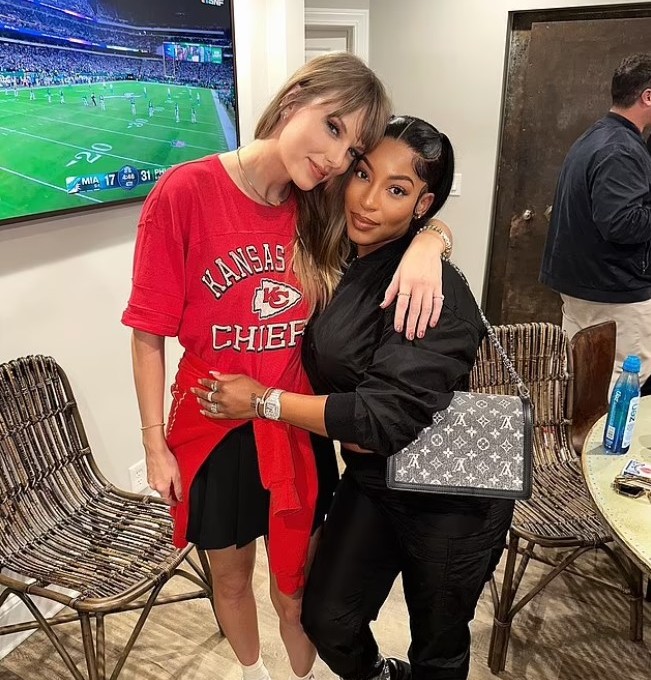 The Scam That Shook a Family Fortune

The origins of this audacious scam date back to a charade reminiscent of a Hollywood con movie. An individual posing as a psychic approached Geneviève, Sabine's superstitious widow mother, with a grim prediction claiming Sabine was on the brink of death, according to Correio Braziliense.

To validate this fabricated prophecy, a fake fortune teller and an Afro-Brazilian priestess were roped in to further bolster the faux psychic's claims. Alarmed and anxious for her daughter's safety, the wealthy widow turned to Sabine, who, as alleged, feigned terror and beseeched her mother to fund the "spiritual work" required to avert the ominous prediction.

Overwhelmed by fear and a mother's love, the octogenarian ultimately relented, initiating a series of substantial financial transfers aimed at saving her daughter's life. This relentless financial drain continued until February 2020 when Geneviève began to suspect foul play and ceased the money transfers.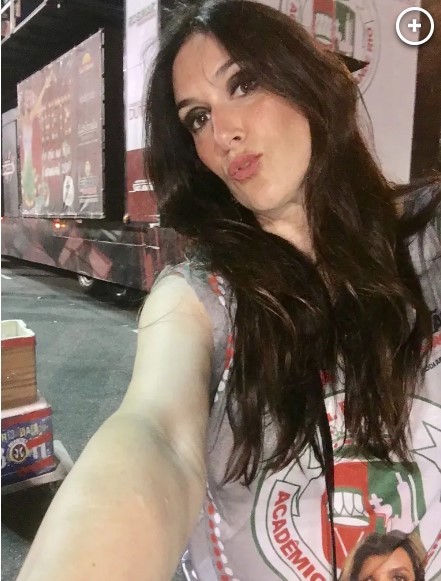 In response, Sabine allegedly escalated the deception, confiscating her mother's cellphone, neglecting her care, and resorting to threats involving a knife, as per Correio Braziliense. Furthermore, Sabine is accused of terminating the employment of her mother's domestic help to facilitate the surreptitious removal of valuable artwork from the home.

Police Chief Gilberto Ribeiro, who oversaw the investigation, revealed that Sabine and Nicolau offered an explanation for the removal of the paintings, asserting that they harbored malevolent energies requiring divine intervention. The elderly woman, subdued by fear, could not object as they continued to take the artwork.

The total value of the looted assets reached an astounding $149 million. This included $1.2 million worth of jewelry, over $1.8 million extorted through the psychic scheme (some under duress), and a staggering $145 million in artwork, featuring masterpieces from renowned Brazilian artists like Tarsila do Amaral and Emiliano Di Cavalcanti.

Law enforcement's dramatic raid captured the recovery of several artworks, including do Amaral's "Sol Poente" (1929), hidden beneath a bed. A female officer exclaimed in astonishment as she unwrapped the painting during the operation.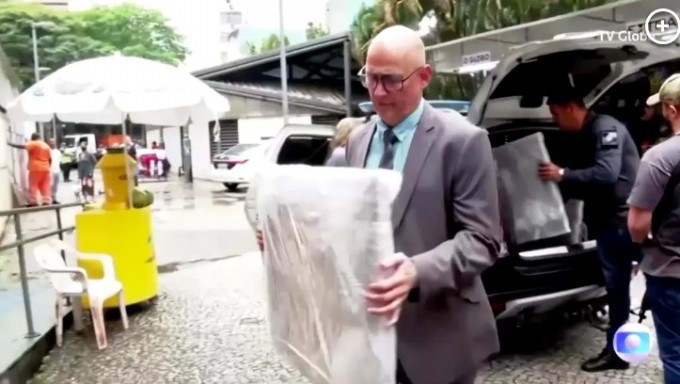 Six individuals have been charged with offenses related to the theft of 16 valuable artworks, including embezzlement, extortion, false imprisonment, and criminal association. One of the suspects, Sabine, was initially imprisoned alongside Nicolau, the alleged mastermind of the operation. However, Sabine was released on bail in March, and both she and Nicolau were scheduled to appear in court on September 21.

However, Sabine's unexpected death has led her attorney, Hugo Novais, to declare the case closed against her. The other alleged accomplices will continue to face charges, but Sabine's death has cast a veil of uncertainty over this perplexing saga of deception and betrayal.

Sabine's death raises a number of questions. Was it accidental, or was it foul play? If it was murder, who had a motive to kill her? And what does her death mean for the case against the other suspects?

It is possible that Sabine was killed to silence her. She may have known too much about the theft, or she may have been planning to turn on her accomplices. It is also possible that her death was accidental, but even that would be a strange coincidence.

Sabine's death is a tragic loss, and it has complicated the case against the other suspects. It is possible that her death will make it more difficult to convict them, or it may even lead to the charges against them being dropped.

The theft of the 16 artworks was a major crime, and it has shocked the art world. The unexpected death of Sabine has added to the mystery and intrigue surrounding the case. It remains to be seen how her death will affect the outcome of the trial against the other suspects.

In addition to the above, here are some other thoughts on the theft of the 16 artworks and the unexpected death of Sabine:

Sabine's death is a reminder that even the most seemingly perfect crimes can have unexpected consequences.
Her death is also a reminder of the human cost of crime. Sabine was a young woman with her whole life ahead of her, and she was taken away too soon.
The case of the theft of the 16 artworks is a reminder that the art world is not immune to crime.
The case is also a reminder of the importance of art security. Museums and other art institutions need to take steps to protect their collections from theft.
The theft of the 16 artworks and the unexpected death of Sabine are both tragic events. The case is a complex and perplexing one, and it remains to be seen how it will be resolved.