Netflix and NewFest Announce 2023 New Voices Filmmaker Grant Recipients
Terrance Daye, Drew de Pinto, Emily May Jampel, and LaQuan Lewis will each receive a substantial grant of $25,000 to support their professional development and enable them to create new and groundbreaking work.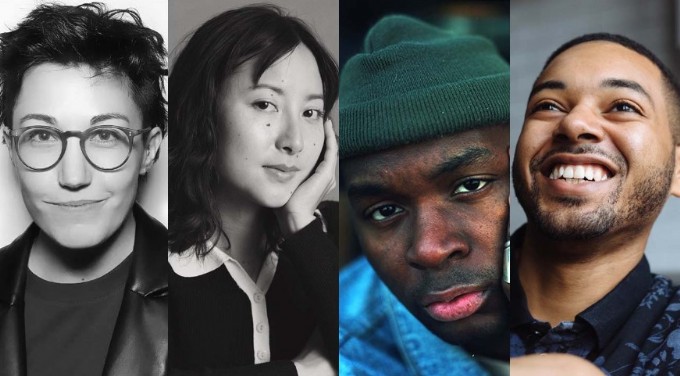 The New Voices Filmmaker Grant, which is part of Netflix's Fund for Creative Equity, aims to amplify LGBTQ voices in the industry and provide opportunities for underrepresented communities. This initiative plays a vital role in promoting diversity and inclusivity in filmmaking, and the selection process attracted a remarkable number of exceptional applications.
Expressing his enthusiasm for the program, David Hatkoff, Executive Director of NewFest, stated, "Now, more than ever, it is essential to amplify LGBTQ voices, so we were incredibly excited by the volume and strength of applications received. We saw in this program's first year that it has the power to change careers and lives, and can't wait to see how the 2023 recipients utilize the resources and guided mentorships to make an impact in the industry. We continue to be grateful to Netflix for their trust and support in making this possible on such a large scale."
In addition to the grant, the four filmmakers will also have the opportunity to participate in industry events and a mentorship track facilitated by NewFest, which will assist them in building valuable connections within the industry. They will be connected with industry mentors relevant to their creative interests, and their work will be showcased at NewFest's prestigious New York LGBTQ Film Festival.
During their involvement with the program, the cohort will engage with partner organizations, industry markets, consultants, and leaders in the field, further expanding their network and opening doors to new opportunities.
To be eligible for the New Voices Filmmaker Grant, applicants had to be LGBTQ filmmakers based in the United States who had not yet released a feature-length film or had a short, episodic, or feature-length film publicly distributed with an exclusive and compensated agreement. The grant evaluators, consisting of LGBTQ programmers, critics, agents, community leaders, NewFest staff, established filmmakers, and industry professionals, reviewed the applications and samples. The selection process was supported by Arno Mokros, NewFest's New Voices Filmmaker Grant Coordinator.
The final selections for this year's grants were made by an external jury composed of film and industry experts. The jury included Mara Fortes, senior curator of the Telluride Film Festival, Chase Joynt, the acclaimed filmmaker behind "No Ordinary Man" and "Framing Agnes," and Mark R. Wright, Vice President of Film at Higher Ground.
Among the recipients, Terrance Daye, an award-winning poet and filmmaker from Long Island, New York, has previously been recognized as a Spike Lee Production Fund recipient and a Sundance Ignite Fellow. Drew de Pinto, a director and editor based in Queens, gained recognition for his short film "COMPTON'S '22," which was featured by Film Independent and nominated for an IDA award. Emily May Jampel, a filmmaker from Oʻahu based in New York, has had her work showcased at prestigious film festivals such as the Palm Springs International Film Festival, NewFest, Outfest L.A., and Frameline. LaQuan Lewis, a talented writer-director based in Los Angeles, has received accolades, including awards for Best First-Time Director and Best LGBT Short, at festivals in the United States and the United Kingdom.
Nick McCarthy, NewFest's Director of Programming, commended all four grant recipients for their exceptional work, saying, "All four grant recipients submitted inspired, textured, and auspicious short-form work samples from a range of LGBTQ experiences and cinematic storytelling techniques — from narrative to innovative non-fiction to animation. Yet one unifying element is their clear perspective, confident vision, storytelling prowess, commitment to new modes of storytelling, and vital collective spirit to have LGBTQ films be made, seen, and heard."
The New Voices Filmmaker Grant was launched in 2021 and represents one of the initiatives tied to Netflix's Fund for Creative Equity. This fund aims to create more opportunities behind the camera for underrepresented communities within the television and film industries. Last year's inaugural grant recipients included Blanche Akonchong, Livia Huang, Rodney Llaverias, and Nyala Moon.
By supporting emerging LGBTQ filmmakers and providing them with the necessary resources, mentorship, and industry exposure, Netflix and NewFest continue to contribute to a more inclusive and diverse landscape in the world of film and media.