Netflix Pulls the Plug on Five Fan-Favorite Shows Amidst Hollywood Strikes: Fans Express Heartbreak
Netflix Faces Viewer Backlash as Five Fan-Favorite Shows Fall Victim to Hollywood Strikes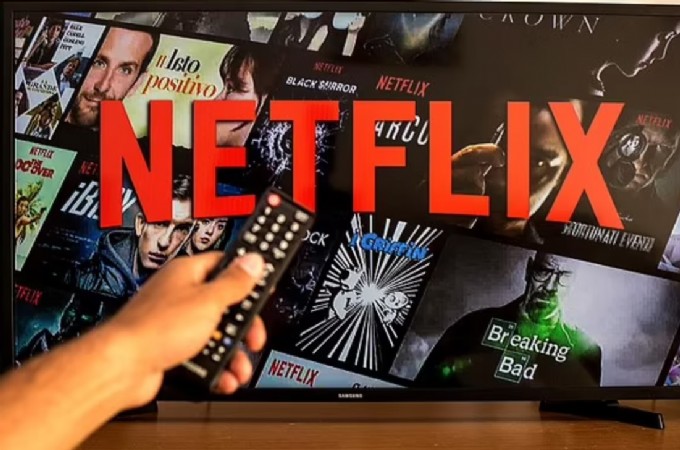 In a surprising turn of events, Netflix has made the difficult decision to cancel five of its popular shows, sending shockwaves through the streaming service's subscriber base. The move comes after seven months of tumultuous Hollywood strikes, which have left a lasting impact on the entertainment industry. The effects of the Writers Guild of America (WGA) strike, spanning from May to September, and the SAG-AFTRA actors' strike, which persisted from July to November, have collectively taken a toll on Netflix's financial stability.
The official conclusion of the SAG-AFTRA actors' strike on November 9 marked a turning point, but the ripple effects of these labor disputes continue to reverberate. As Netflix grapples with the economic fallout, the decision to cancel popular shows like Glamorous, Agent Elvis, Farzar, Captain Fall, and Shadow And Bone has left fans in mourning, expressing their dismay across social media platforms.
Agent Elvis: A Musical Espionage Odyssey
At the forefront of Netflix's cancellation spree is the animated series "Agent Elvis." This unique show reimagined the King of Rock and Roll, Elvis Presley, as a secret agent equipped with a jetpack, on a mission to thwart villains threatening global destruction. The star-studded cast included Matthew McConaughey voicing Elvis and Priscilla Presley playing herself. Notable celebrity cameos from Baz Luhrmann, Christina Hendricks, and Simon Pegg added to the show's allure.
Fans took to X, formerly known as Twitter, to voice their frustrations after learning of the cancellation. Expressions ranged from sorrowful declarations such as "Netflix, you suck taking away Agent Elvis from us" to more dramatic vows like "I'm going on strike and canceling my Netflix account until they bring back Agent Elvis." Despite the disappointment, some fans found solace in positive memories, with one stating, "My heart is broken by Agent Elvis's news, but at the same time, my heart is warmed by the news of a Christmas special at Graceland. What a day!"
Captain Fall: A Dark Comedy Voyage Takes an Abrupt End
Another casualty of Netflix's cancellation spree is the adult absurdist dark comedy "Captain Fall." The animated series followed Jonathan Fall, unwittingly appointed as the sea captain of a smuggling/human trafficking ship. Boasting an impressive cast including Jason Ritter, Christopher Meloni, and Adam Devine, the show had generated a dedicated fan base.
Devastated by the sudden cancellation, fans expressed their shock on X, with comments like "Captain Fall got canceled WHAT???!!??" and "NOT CAPTAIN FALL! THAT HAD SOO MUCH POTENTIAL." The abrupt ending left viewers questioning the decision, with one fan exclaiming, "But Captain Fall was so good though??????" and another pleading, "Someone buy Captain Fall; why was it canceled?????"
Farzar: An Animated Journey on a Fictional Planet
The animated series "Farzar" offered a unique storyline set on the fictional planet Farzar. The plot centered around Prince Fichael, the son of the villainous czar Renzo, tasked with leading the S.H.A.T. Squad to protect the populace from the evil Bazarack. The voiceover cast featured industry luminaries such as Dana Snyder, Lance Reddick, Kari Wahlgren, and David Kaye.
Devoted fans expressed their disappointment on various platforms, with one sharing, "Well, I just saw that Farzar got canceled. Very disappointed about it." Another expressed optimism, saying, "Sad to hear about Farzar. I hope the promised second season is still released at some point."
Glamorous: A Joyful Exploration of Identity
"Glamorous" offered viewers a vibrant narrative, following Marco Mejia, a young gender non-conforming queer man, navigating life and work in the world of legendary makeup mogul Madolyn Addison. With Kim Cattrall making a hotly-anticipated return to TV screens as Madolyn Addison, the series gained a dedicated following.
Fans took to social media to share their disappointment, with comments like "I'm disappointed Netflix canceled #Glamorous; there was more story to tell." Another fan lamented, "Once again, Netflix cancels a show that had the potential to be so much more. I'm so sorry Glamorous." The cancellation sparked a range of emotions, from disappointment to nostalgia, as fans remembered the joy the show brought them.
Shadow And Bone: A Double Blow with Planned Spin-Off
The cancellation of "Shadow And Bone" stands out not only because the series had already completed two successful seasons but also because it had a planned spin-off titled "Six Of Crows," with the script ready to go. "Shadow and Bone" followed Alina, an unassuming mapmaker who discovers her power to summon light and becomes Ravka's first Sun Summoner.
Distraught fans flooded social media with comments like "NETFLIX CANCELED SHADOW AND BONE. I AM CANCELING MY LIFE. UNIVERSE IS TESTING ME SO HARD RN. I NEED SIX OF CROWS. I NEED KANEJ. JUSTICE FOR KANE." Another expressed frustration, stating, "No way they cancel Shadow and Bone and no Six Of Crows spin-off. It had an amazing cast, representation, diversity, & was constantly trending. I'm pissed. #SaveShadowAndBone."
Amidst the outpouring of emotions, skepticism also surfaced, with one fan noting, "Trying to pretend that Shadow and Bone's cancellation has anything to do with the strikes instead of Netflix yet again doing what Netflix always does is honestly offensive."
The cancellation of these five beloved shows underscores the challenges faced by the entertainment industry in the wake of prolonged labor disputes. As fans grapple with the loss of their favorite programs, the streaming giant faces a backlash that may impact its subscriber base. The cancellations serve as a stark reminder of the delicate balance between artistic creation and the financial realities of the entertainment business.