Nexstar-DirecTV Carriage Dispute Looms as Football Season Approaches
Nexstar Media Group and DirecTV find themselves at an impasse, resulting in millions of viewers potentially missing out on college football action, including Notre Dame's opener against Navy, which may be accessible only via streaming service Peacock rather than on linear NBC.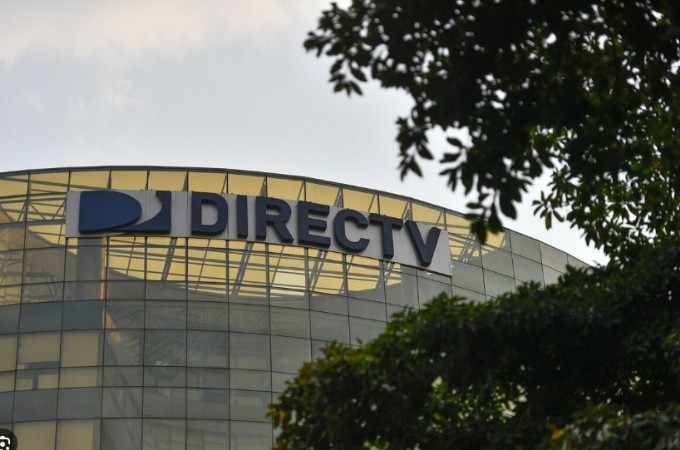 This disagreement, which came to a head on July 1, has caused Nexstar local station signals to go dark for over 10 million viewers across DirecTV's extensive reach of 13 million subscribers, spanning satellite, cable, and streaming bundle packages. The looming NFL season, set to commence on September 7 on NBC, also remains at risk due to this stalemate. Given the NFL's significance as a viewer magnet, especially after accounting for the lion's share of the highest-rated broadcasts during the 2022-23 season, the stakes are high.
While common sense suggests a middle ground should be reached, it seems that negotiations have faltered, and potential solutions to restore services have not gained momentum. In a statement to Deadline, DirecTV expressed its commitment to achieving a mutually beneficial agreement with Nexstar. However, they pointed out that Nexstar's communication with shareholders hints at an impending deal while progress in negotiations has been sluggish, causing harm to both parties and audiences nationwide.
In response, Nexstar countered, highlighting that DirecTV's communication with subscribers has been consistently misleading throughout this dispute. Nexstar offered a four-month extension to DirecTV in July to facilitate continued negotiations, which was rejected by the latter. Nexstar accused DirecTV, now managed by a hedge fund rather than a local broadcaster due to its spin-off from AT&T, of prioritizing profit maximization over subscriber service.
The financial implications are significant, with analysts projecting an estimated $85 million impact on Nexstar's distribution revenue. Despite rating Nexstar's stock as a "buy," Wall Street analyst Curry Baker acknowledged that the DirecTV situation complicates the company's outlook, particularly as it faces carriage renewals representing 40% of its total subscriber base in the latter half of 2023.
Nexstar, a major owner of local TV stations in the U.S., is also a controlling force behind the CW network, owns cable network NewsNation, and oversees digital platforms like The Hill. Despite the challenge, Nexstar remains optimistic about a resolution. During the second-quarter earnings report, CEO Perry Sook referenced Nexstar's history of resolving such disputes and expressed confidence in reaching a mutually acceptable agreement.
Although the company's financial guidance has not been adjusted to reflect the ongoing dispute, CFO Lee Ann Gliha emphasized that the situation is being closely monitored. As negotiations continue, the fate of millions of viewers hangs in the balance, and the hope is that a resolution will be reached before the football season fully takes center stage.