Nicholas Hoult and Bryana Holly: A Love Story Amidst Venice's Magic
The protagonists of this story are Nicholas Hoult, a 33-year-old British actor celebrated for his roles in "About A Boy" and the "X-Men" series, and Bryana Holly, a 30-year-old lingerie model. The pair's rare appearance at the wedding of Anya Taylor-Joy and Malcolm McRae sparked speculation of a significant milestone in their relationship—marriage.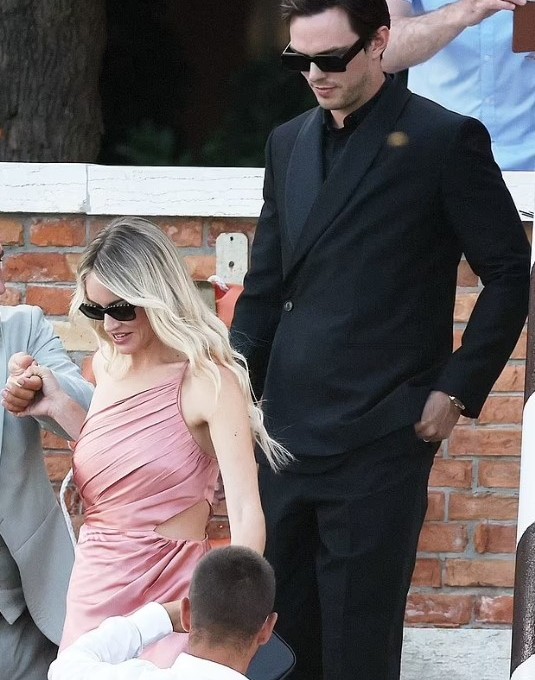 A Rare Glimpse into Nicholas and Bryana's Romance

Nicholas Hoult, who captured hearts as the endearing child star alongside Hugh Grant in "About A Boy," looked every bit the dashing leading man. He donned a sleek black suit that exuded sophistication and paired it with a matching shirt, accentuating his charisma and charm. Bryana Holly, a model renowned for her work in lingerie, graced the occasion in a breathtaking light pink one-shouldered silk gown. The gown featured daring cut-out sides and a thigh-high split, perfectly balancing elegance with a touch of allure. As the couple arrived at the wedding venue by a small boat, the enchanting waters of Venice bore witness to their love story.

Adding intrigue to their appearance, both Nicholas and Bryana were seen wearing wedding bands, igniting speculation of a secret marriage ceremony. The sight of these bands on their ring fingers sent fans and media outlets into a frenzy of curiosity, prompting inquiries and conjectures.

A Blossoming Family: Joaquin's Arrival

Their journey as a couple reached a significant milestone in 2018 when Nicholas Hoult became a father for the first time. Bryana Holly gave birth to their son, Joaquin, marking a remarkable moment in their relationship. What makes this even more astonishing is that the couple had been dating for just one year before embarking on this adventure of parenthood together. Nicholas, during an interview with the Evening Standard in 2019, candidly shared his experiences of adjusting to fatherhood.

He confessed that the exhaustion levels were extreme, a sentiment many parents can undoubtedly relate to. However, he was quick to emphasize that the profound love and fulfillment brought by parenthood far outweighed any challenges. It was a love that he described as "phenomenal," a force that filled every corner of his life with joy and purpose. In the ever-evolving journey of parenthood, Nicholas reveled in the constant changes in their son Joaquin, making each day a unique and precious experience.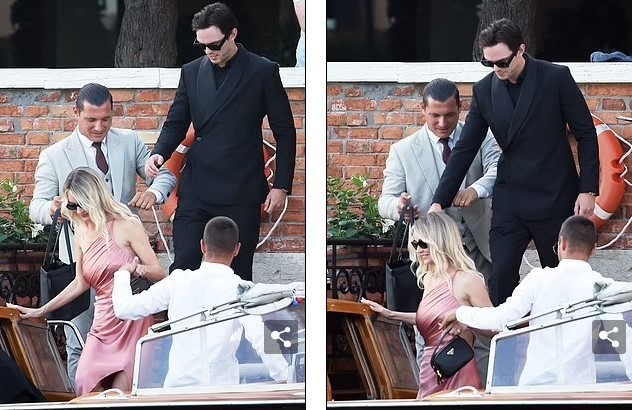 A Love Story of Its Own: Nicholas's Past Relationships

Before finding lasting love with Bryana Holly, Nicholas Hoult's romantic history included a high-profile relationship with Oscar-winning actress Jennifer Lawrence. The couple's on-again, off-again relationship spanned four years and ended in 2014. Jennifer, in an interview with Diane Sawyer, candidly reflected on their breakup and how it coincided with the completion of filming "X-Men: Days Of Future Past."

She revealed that her life had been intertwined with her relationship with Nicholas for a significant period, and her identity had been closely linked to both her career and their partnership. The breakup prompted her to explore her individuality and answer profound questions about her self-worth and independence. It was a transformative period in her life, as she grappled with the idea of defining herself apart from her relationship and career.

Bryana's High-Profile Relationships: A Journey to Love

On the other hand, Bryana Holly, the striking model who caught Nicholas Hoult's heart, had her share of high-profile relationships. She previously dated Ashton Irwin, a member of the popular band Five Seconds of Summer, and Brody Jenner, the step-brother of American socialite Kim Kardashian. Her relationship with Brody Jenner, in particular, garnered substantial attention as they were often featured on Kim Kardashian's popular reality show.

Their romance, which began in 2013, took a dramatic turn when they experienced a falling out during the annual Playboy Mansion Halloween party. The couple's relationship had its fair share of ups and downs, ultimately leading to their separation.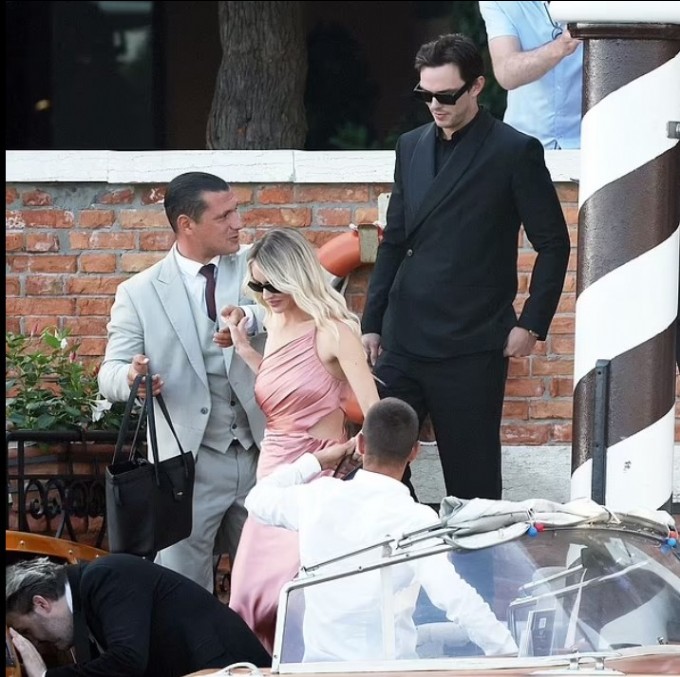 Venice's Magical Backdropp to Love

The recent appearance of Nicholas Hoult and Bryana Holly at the wedding of Anya Taylor-Joy and Malcolm McRae in Venice has added another captivating chapter to their love story. The picturesque setting of Venice, with its winding canals and timeless charm, provided the perfect backdropp for this enchanting event.

While the presence of wedding bands on their ring fingers has ignited speculation about a secret marriage, the couple has remained discreet about their relationship status. Fans and media outlets alike eagerly await official confirmation or further details about this exciting development in their relationship.

In Venice, a city known for its magic and romance, Nicholas Hoult and Bryana Holly's love story continues to unfold, leaving a trail of intrigue and fascination in its wake. The world watches, enchanted, as these two lovebirds navigate the waters of love and parenthood, creating a story that resonates with the timeless allure of Venice itself.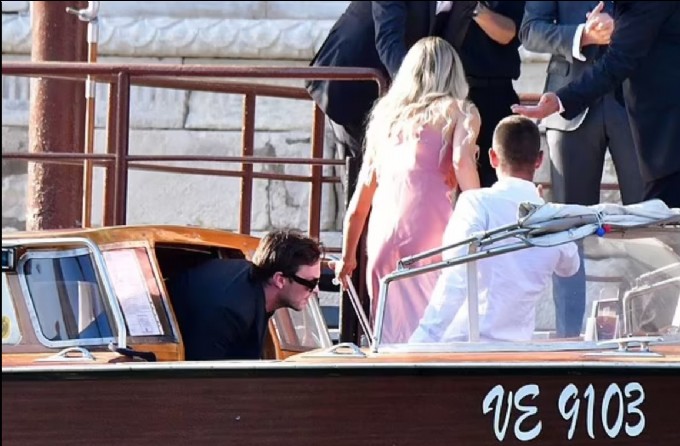 Nicholas Hoult's Net Worth: Nicholas Hoult's net worth was estimated to be around $8 million to $10 million as of 2021. He has earned his wealth primarily through his successful acting career, starring in various films and television series.

Nicholas Hoult's Instagram: Nicholas Hoult had an Instagram account with the handle "@nicholashoult," where he occasionally shared updates, photos, and glimpses into his life. However, please note that celebrity social media accounts may change or become inactive over time.

Nicholas Hoult's Age: Nicholas Hoult was born on December 7, 1989. As of September 2021, he was 31 years old. His age will have increased since then, and you can calculate his current age by referring to his birthdate.

For the most up-to-date information on Nicholas Hoult's personal life, net worth, and social media presence, I recommend checking recent news articles, official social media accounts, and reputable celebrity websites.