Inside Pele's tomb in world's tallest cemetery where fans can pay respects to icon who was laid to rest in gold coffin
The Brazil icon died at the age of 82 on December 29 after a battle with, with thousands of mourners lining the street to bid farewell.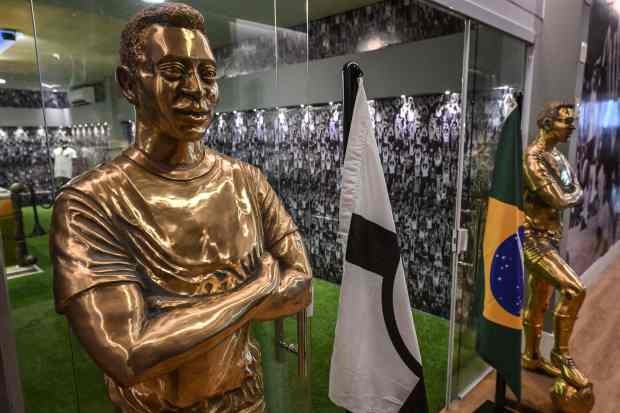 Pele's mausoleum has been opened up for public visitationCredit: AFP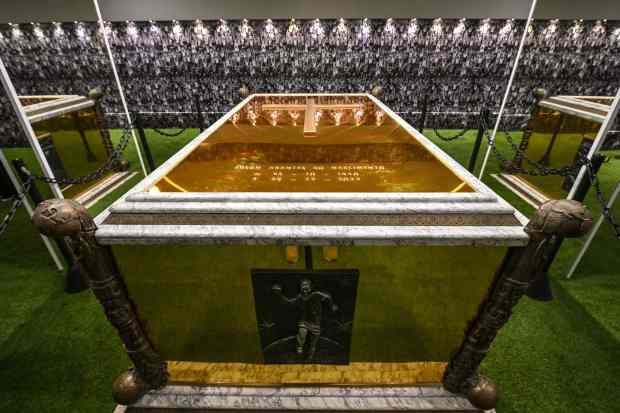 Pele was laid to rest on January 3 in a golden casketCredit: AFP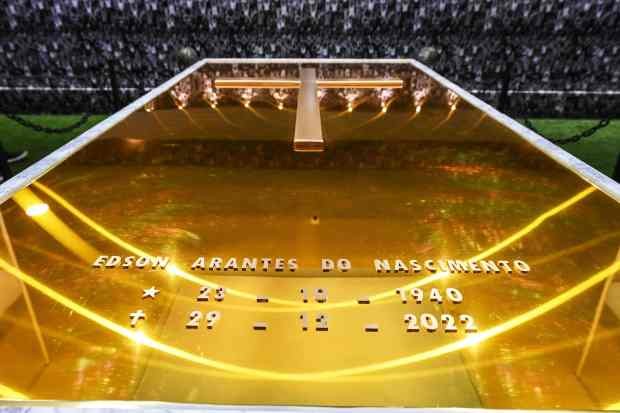 The tomb is topped with a crossCredit: AFP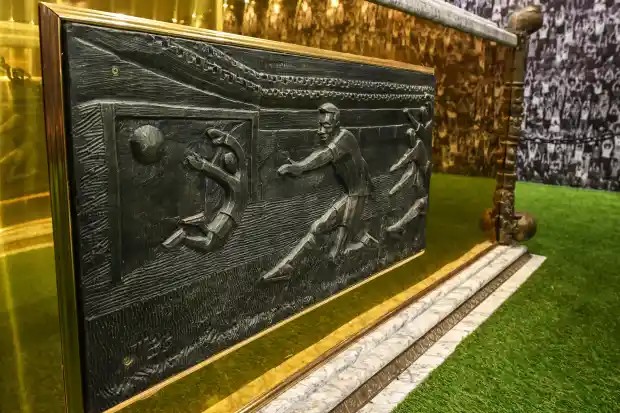 Pele's son, Edson Cholbi Nascimento, was moved to tears during the openingCredit: AFP
He was given a burial fit for a king, with the three-time World Cup winner being laid to rest in a golden casket in the world's tallest cementery after a public funeral at Santos Stadium in January.
On Monday his mausoleum on the second floor of the 14-storey tall Ecumenical Memorial Cemetery in Santos, Brazil, was was opened up to the public.
Fans are welcomed to the cemetery with two life-size golden statues of Pele at the door.
Both of the statues are flanked by the flags of Brazil and Santos.
After stepping inside, fans will feel artificial grass in substitute for a carpet.
The walls of the 200-square-metre space are also plastered with images of fans in a stadium, with a soundtrack of cheers also being heard.
Even the ceiling is not void of a decorative touch, with a sky blue colouration.
But it is the centre of the room which marks the most striking feature - Pele's golden vault.
The centre-piece is topped with a cross and has black etchings on the side which depict his 1000th goal and iconic raised-fist celebration.
Pele's son Edson Cholbi do Nascimento told reporters: "This was made with a lot of love by people who knew him, who lived with him. It has the essence of what he was."
One of the firsts fan in line to visit, 44-year-old businessman Ronaldo Rodrigues, told Citizen Digital: "It surpassed my expectations. It's a really beautiful place."
However, the tomb itself is limited to just 60 visitors a day, which is done via a sign-up form on the cemetery's website.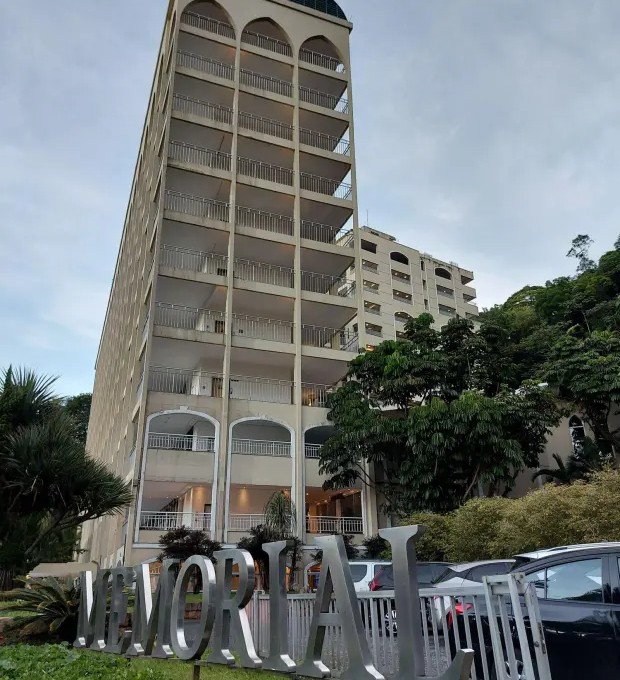 As well as being the only player to win the World Cup three times, Pele has amassed an astonishing - if not controversial goal record.
Pele himself claimed he had scored 1,283 goals, which would put him on top of footballs all-time scoring charts.
But Guinness worl records have chalked his tally down to 1.279, while RSSSF (Rec.Sport.Soccer Statistics Foundation) has his tally down with a still impressive 778 strikes.