NYC Avenue Overrun by Brazen Brothels: Sex for Sale in Broad Daylight Raises Concerns
As police enforcement dwindles and immigration surges, nearly a dozen brothels have set up shop along Roosevelt Avenue near Junction Boulevard. The alarming increase in sex trade activities has caught the attention of concerned citizens, local authorities, and activists. This report sheds light on the disturbing rise of prostitution in the area, exacerbated by vulnerable migrant women seeking work opportunities and the reduction of sex worker prosecutions by district attorneys.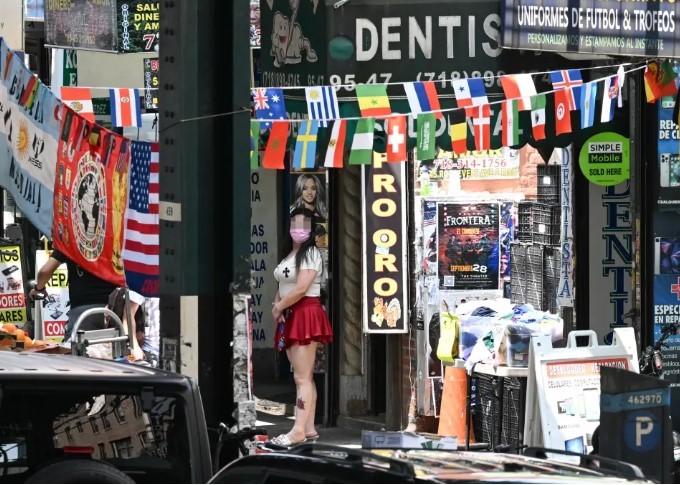 The once-bustling streets of Corona, Queens, have transformed into a hub for brazen brothels openly soliciting customers in broad daylight. The rise in sex trade activities along Roosevelt Avenue near Junction Boulevard has become so prevalent that the district is now advertised on YouTube under the name "Market of Sweethearts."
Scantily-clad streetwalkers loiter in front of local businesses, pool halls, and massage parlors, brazenly soliciting passersby, including children, while legitimate shoppers and merchants traverse the area. Some of the shocking encounters reported include offers for "happy ending" massages for $40 and "full-body massages" for $80.
Local law enforcement's shifting priorities have resulted in the decline of sex worker arrests, with the focus turning towards prosecuting johns instead. District attorneys in NYC have also chosen to stop prosecuting sex workers, leading to a surge in brothels and a lack of enforcement against their illegal operations.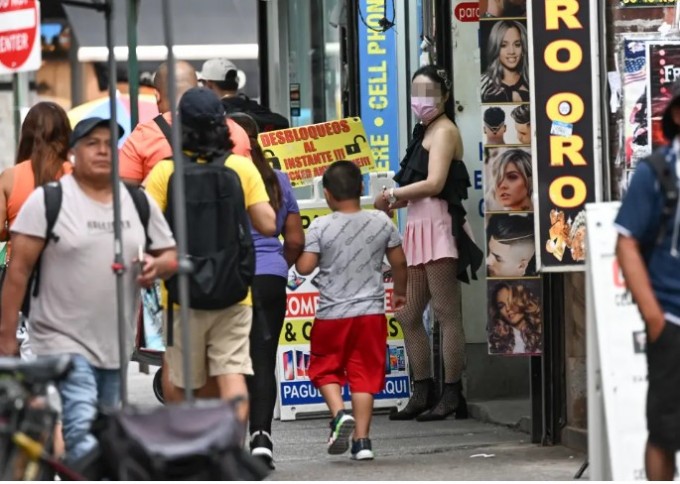 The situation has escalated to the point where sex workers are recruiting neighborhood children to distribute X-rated business cards advertising their services. Concerned mothers have formed a community group called the Community of Young Values and Principles to address the issue.
Community leaders, such as City Councilman Francisco Moya, have expressed alarm over the deteriorating quality of life in the area. He has urged for greater enforcement measures to address the brazen activities that are taking place right under the community's nose.
The recent influx of migrants in NYC has contributed to the larger pool of potential prostitutes, as vulnerable migrant women unable to legally work are drawn into the sex trade. Human traffickers have also exploited these circumstances, providing a steady stream of women from Asian and Central American countries seeking to escape harsh conditions.
Despite efforts to close down brothels through nuisance abatement, the impact has been limited, and the sex trade continues to thrive. The lack of arrests for sex trafficking and prostitution further compounds the problem, leading locals to express frustration over the current state of affairs.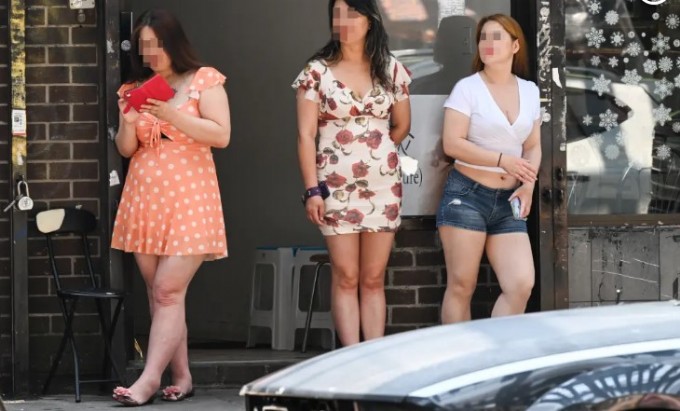 Local authorities and community members are calling for action to address the prostitution issue, and a meeting between leaders of Queens North and NYPD brass was recently held to discuss possible solutions.
The rise of brazen brothels and open solicitation for sex on Roosevelt Avenue in Corona, Queens, has raised significant concerns among residents, authorities, and activists. The combination of reduced sex worker prosecutions, increasing immigration, and vulnerable migrant women has created a perfect storm for prostitution in the area. Urgent action is needed to address the issue and restore safety and dignity to the neighborhood, while also protecting potential victims of human trafficking.