NYC doctor gets fired over pro-Hamas post cheering Israelis getting a 'taste of their own medicine'
Dr. Dana Diab — an emergency room physician with Lenox Hill Hospital and Brookdale University Hospital & Medical Center, according to NYC Health + Hospitals — shared a video of the heinous Oct. 7 attack on her Instagram Stories.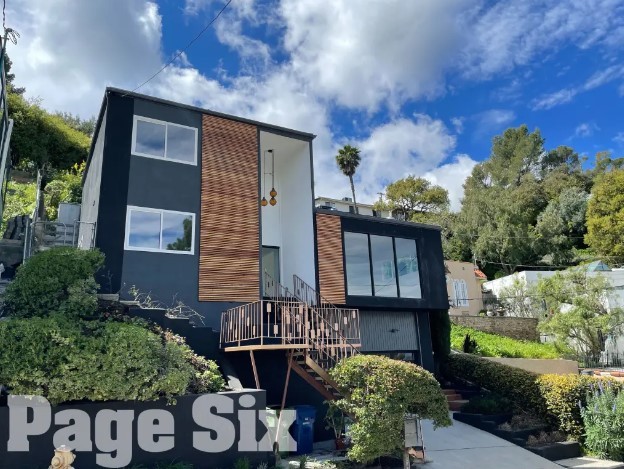 "Zionist settlers getting a taste of their own medicine," she wrote, according to a screenshot shared by Stop Antisemitism on X, formerly known as Twitter, on Monday.

A second snap showed Diab's Instagram profile, which has since gone private — where the physician boasted over 600 followers and had a Palestinian flag emoji in the bio section.

"Dina [sic] Diab took to Instagram rejoicing Zionist settlers [aka jews] were murdered, raped, beheaded, and kidnapped by the Hamas terror group on Saturday October 7th," Stop Antisemitism wrote alongside the images.
Northwell Health confirmed Tuesday morning that Diab no longer worked for the hospital system.

"We are deeply sorry for the hurt and offense these comments have caused," Northwell wrote on X.

"These views do not represent Lenox Hill Hospital and Northwell Health and go against our core values. The team member is no longer employed with Northwell."

"Well I should hope so. Many Jewish folks are pretty scared to come to this hospital," one X user replied to the announcement.
"Her public praise of Hamas's crimes against humanity disqualifies Diab from treating Jewish patients or any patients for that matter," activist Chaskel Bennett added.

"A code of professional conduct was violated here. Hate has a price."

"NYC Health + Hospitals stands for compassionate, humane care with dignity and respect for all people. We don't allow any conduct at work that promotes hate, intolerance, or any other behaviors that undermine our mission, values, or commitment to care. We are aware of this social media post and are investigating," NYC Health + Hospitals told The Post of Diab's behavior.
When reached by The Post Tuesday morning, Diab insisted that she "never called for harm to anyone" in her post.

"I never have and never will abdicate my duty and my oath as a physician," she added.

Patients outside Lenox Hill, however, said they would rather not submit to Diab's treatment.

"I definitely think as a doctor, a person that is supposed to be taking care of people, after what we just witnessed — Jewish people weren't doing anything. They slaughtered babies, who were completely innocent," a woman named Adel, who was born and raised in Israel, told The Post.
"I don't understand how a person can say that after we have footage of what actually happened," she continued.

"It shows that [Diab is] ignorant, anti-Semitic and just not a good human being."

"Anybody at this point in time that is saying that the Palestinians or the Jewish people or anybody deserves the horror that's raining down is at best ill informed and at worst, part of the problem. It's an unconscious thing to say. It makes me sad," Cassandra Kelly, 49, a board director and CEO, added.
"Social media has the opportunity to accelerate better outcomes. When we see it used for inciting rage or hatred or retaliation, for me that is the worst possible way in using a tool that can be used to inform us."

Another woman, Joan, 66, grew up in New York with Jewish parents.

"Wow, that's disturbing — especially from a doctor," she said of Diab's post.

"What if she was attending to me during this time? She clearly didn't think about how many of her past patients may be affected by that or maybe she didn't care at all," she lamented.

A nurse at the hospital opined that "if [Diab] hasn't been fired already, I'm sure she will be."

"Our jobs can't be done with that kind of bias, no matter how you feel," she reasoned.
Julia Hernandez, 45, who was visiting her mother at Lenox Hill, agreed that Diab's role as a physician made her post especially troubling.

"While everyone is entitled to their opinion, that opinion holds some weight as someone who deals with different people on a daily basis," she told The Post.

At some point, you must be held accountable —- not for having an opinion but for sharing it on a platform that can be influential. Should she be fired? I don't know, but we can't just let it go like it didn't happen either."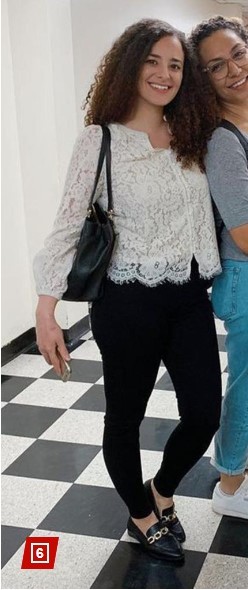 Diab's termination is the latest in a deluge of public outcry over apparent public support for Hamas after the terrorist organization broke through Israel's southern border barrier and unleashed a surprise attack on both military and civilians on Oct. 7.

The massacre unleashed an all-out war with Israel, resulting in about 1,400 Israeli deaths and over 2,800 Palestinian deaths, respectively.

Tensions grew at the end of last week as the Israel Defense Forces prepared to launch the next leg of its retaliatory assault — while the majority of Gaza residents remained unable to safely flee their homes.

On Monday, the high-profile Wexner Foundation severed ties with Harvard University over the school's failure to condemn a statement signed by over 30 student groups that held Israel's settlement policies "entirely responsible" for Hamas' attack.

"We are stunned and sickened by the dismal failure of Harvard's leadership to take a clear and unequivocal stance against the barbaric murders of innocent Israeli civilians," the foundation's statement read.

The conflict between Israel and Palestinians dates back to 1947, when the UN called for the partition of British-controlled Palestine into one Arab and one Jewish state.

One year later, in 1948, Israel declared its independence — sparking the first Arab-Israeli war.
Over the last week, Palestinian communities have struggled to be heard amid the hateful cacophony of Hamas — the terrorist group that governs Gaza.

At a protest in Long Island, for example, hundreds of protesters called for Palestinians' "dignity" to be respected amid the IDF's aerial bombardment of Gaza City and surrounding areas.

"We don't hate Israelis," Ayman Helo, a 52-year-old Sea Cliff resident who was born in the West Bank, told The Post.
"We don't hate Jews. I've lived in Tel Aviv, I speak Hebrew. I have friends in Israel."

Diab obtained a medical degree from Weill Cornell Medical College in Qatar in 2016, according to her online professional profile.

She did an internship in internal medicine at University Hospitals Case Medical Center in Cleveland before completing her emergency medicine residency at Brookdale in 2020.