Paige Spiranac Offers Fans the Chance to Win Free Super Bowl Tickets in Las Vegas
Recently, she took to Twitter in a racy outfit to announce an exclusive contest where fans can win free tickets to Super Bowl LVIII in Las Vegas 2024.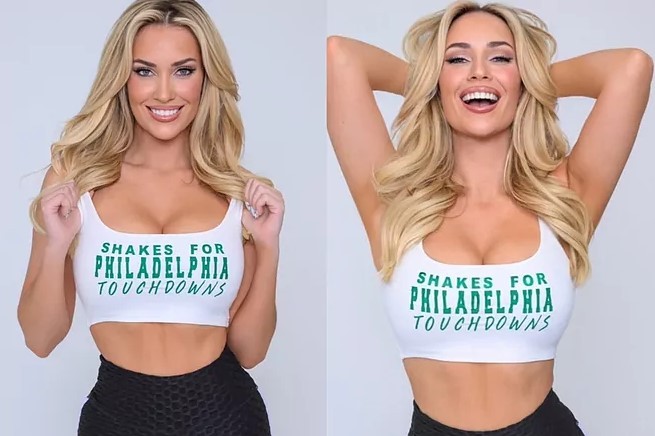 Dressed in a revealing white crop top that featured the words "Shakes For Philadelphia Touchdowns" and paired with a black skirt, the 30-year-old sensation left no doubt about her excitement for fans to participate in the free Survivor Pool. The contest, organized by the Betsperts website, has limited availability, and Spiranac encouraged interested participants to pre-register and secure their spot.
Paige Spiranac, with her massive following, shared the contest link on her official Twitter account, enticing her followers with the caption, "Want to win FREE Super Bowl tickets!"
Super Bowl LVIII, the 58th edition of the prestigious National Football League (NFL) championship game, is set to take place on February 11, 2024, at the Allegiant Stadium in Las Vegas. This highly anticipated event holds a prominent place on the global sports calendar, drawing immense attention from football fans worldwide.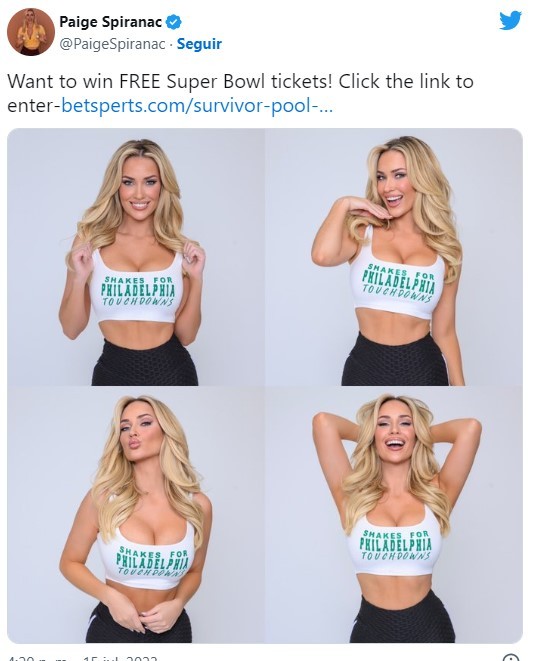 Paige Spiranac's involvement in promoting this contest adds another layer of excitement for her followers and sports enthusiasts alike. With her captivating presence and vibrant personality, she continues to make waves not only in the golfing world but also across various social media platforms.
As the countdown to Super Bowl LVIII begins, fans eagerly await the opportunity to participate in the Survivor Pool and potentially secure their chance to experience the grandeur of the Super Bowl in Las Vegas. The allure of winning free tickets adds an extra level of thrill to the contest, making it an enticing prospect for football enthusiasts and Paige Spiranac fans alike.