Paige Spiranac tells fans to 'pin me up against your wall' as she poses for 2024 calendar
Paige Spiranac, the renowned ex-golfer and social media sensation, recently set Instagram ablaze with a tantalizing post that has golf enthusiasts and fans eagerly anticipating her 2024 calendar. The 30-year-old influencer, known for her engaging content and golf expertise, shared revealing pictures on her Instagram story, accompanied by captions inviting followers to make her upcoming calendar a part of their holiday celebrations.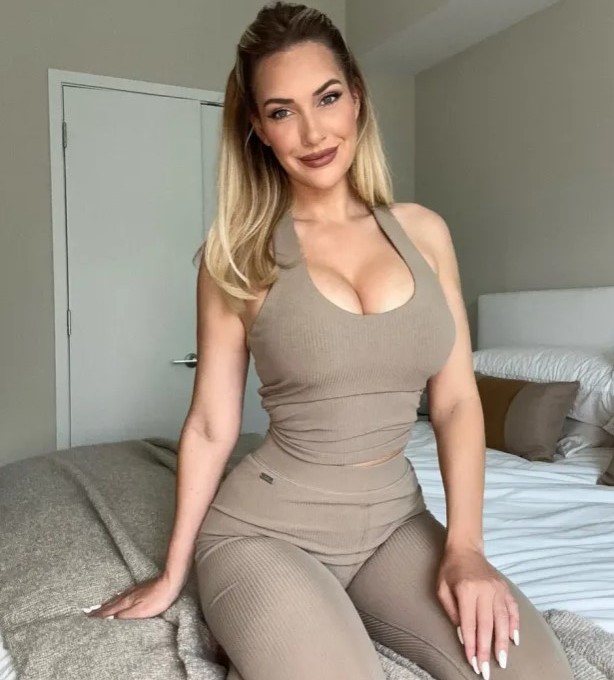 Paige's Provocative Instagram Post: Paige Spiranac, a prominent figure in the world of golf and social media, took to Instagram to tease her followers with a sneak peek into what awaits in her 2024 calendar. In the two revealing pictures shared on her story, Paige exuded confidence and allure, showcasing a side of her personality that extends beyond the golf course.
Calendar Promotion and Captivating Captions: In her Instagram story, Paige Spiranac strategically promoted her upcoming 2024 calendar, aligning its release with the approaching holiday season. The captions accompanying the enticing images left little to the imagination, with Paige playfully suggesting her calendar as the "perfect gift" for fans to "pin up against the wall." The clever wordplay added an extra layer of allure to the announcement, creating a buzz among her 3.9 million followers.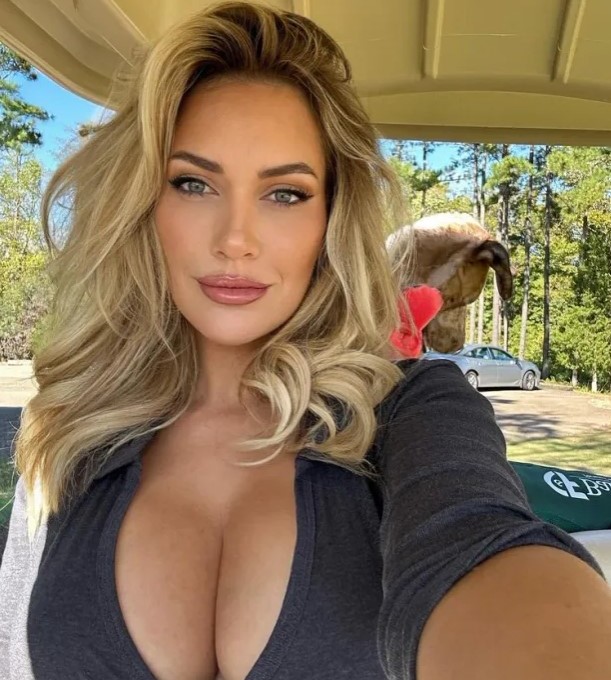 Paige Spiranac's Social Media Influence: Paige Spiranac has carved a niche for herself as one of golf's most famous social media personalities. With a massive following of 3.9 million on Instagram, she has become a trendsetter, inspiring many to venture into the world of social media. Beyond her golf prowess, Paige engages with her audience through various channels, offering exclusive tips and interviews on her personal website, OnlyPaige.
Exclusive Content and Fan Interaction: Fans of Paige Spiranac have the opportunity to access exclusive content and insights by subscribing to her personal website, OnlyPaige. Through this platform, followers can delve deeper into Paige's world, gaining access to behind-the-scenes details, personalized tips, and exclusive interviews. The interactive nature of OnlyPaige fosters a sense of community, allowing fans to connect with their favorite golf personality on a more personal level.
Q&A Sessions and Handling Curiosity: Paige Spiranac maintains an open line of communication with her audience, regularly hosting Q&A sessions. One recent query posed to her touched on a topic often discussed in relation to social media personalities – the authenticity of certain features. When asked if she ever gets annoyed by the question, "Are they real?" referring to a certain aspect of her appearance, Paige responded with grace, acknowledging the curiosity while subtly hinting at personal growth and changes over time.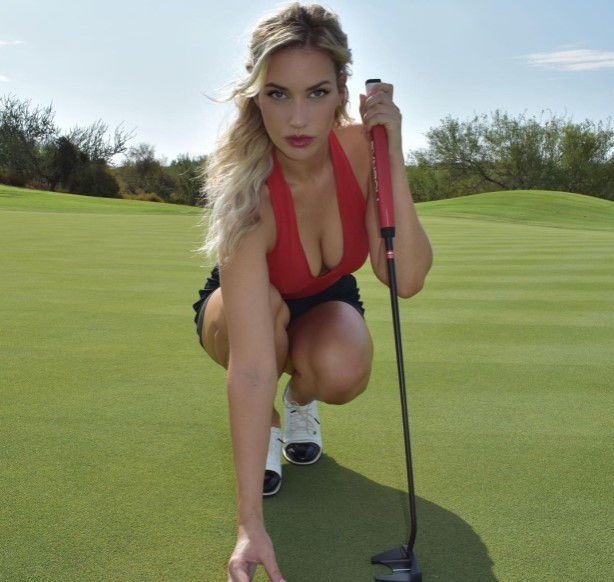 Empowering Women and Embracing Individuality: Beyond her golfing prowess and social media influence, Paige Spiranac has emerged as a symbol of empowerment for women. Her unapologetic embrace of her individuality, both on and off the golf course, sends a powerful message of self-confidence and body positivity. In an era where influencers navigate scrutiny, Paige's ability to handle questions about her appearance reflects her commitment to authenticity and self-expression.
Conclusion: Paige Spiranac's recent Instagram post teasing her 2024 calendar not only fuels excitement among fans but also underscores her prowess as a social media influencer. Beyond the allure of the calendar, Paige's journey from professional golfer to social media sensation has made a significant impact on the golfing community and beyond. As the anticipation for her calendar builds, Paige Spiranac continues to inspire and engage with her audience, creating a space where fans can celebrate individuality, empowerment, and a shared passion for golf.
How tall is Paige Spiranac?
Paige Spiranac is 5 feet 6 inches (1.68 meters) tall.
What country is Paige Spiranac from?
Paige Spiranac is from the United States. She was born in Chula Vista, California, on March 27, 1993.
Why is Paige Spiranac so popular?
Paige Spiranac is a professional golfer and social media influencer. She is known for her attractive appearance, her outgoing personality, and her controversial statements. She has over 3.7 million followers on Instagram and over 1 million followers on Twitter.
How does Paige Spiranac make money?
Paige Spiranac makes money through a variety of sources, including:
Golf sponsorships: Spiranac has a number of golf sponsors, including Cobra Golf, Ping, and State Farm.
Social media endorsements: Spiranac earns money from endorsing products and services on her social media channels.
Modeling: Spiranac has appeared in a number of modeling campaigns, including for Sports Illustrated and Maxim.
Appearances: Spiranac makes money from making appearances at corporate events and golf tournaments.
Merchandise sales: Spiranac sells her own line of merchandise, including clothing, accessories, and golf equipment.
Paige Spiranac Cheeky Golf Photo
Paige Spiranac is known for her provocative photos on social media, including a number of photos of her in revealing golf outfits. She has been criticized for her photos, but she has also defended her right to post them.
Paige Spiranac Net Worth
Paige Spiranac's estimated net worth is around $3 million USD. She has earned her wealth through her successful career as a professional golfer and social media influencer.
Paige Spiranac Husband
Paige Spiranac is married to Steven Tinoco. They were married on December 5, 2018.
Paige Spiranac Instagram
Paige Spiranac has over 3.7 million followers on Instagram. Her Instagram handle is @paigespiranac.
Paige Spiranac Twitter
Paige Spiranac has over 1 million followers on Twitter. Her Twitter handle is @PaigeSpiranac.
Paige Spiranac Age
Paige Spiranac was born on March 27, 1993. As of today, July 12, 2023, she is 30 years old.