Pamela Anderson looks incredible in cream dress as she enjoys trip to stunning St. Barths with mystery assumed to be her new spouse and son Dylan Jagger Lee
The Baywatch babe, 55, is currently in St. Barths, and was spotted Monday hanging out at Nikki Beach with a mystery man and her son Dylan Jagger Lee, 25.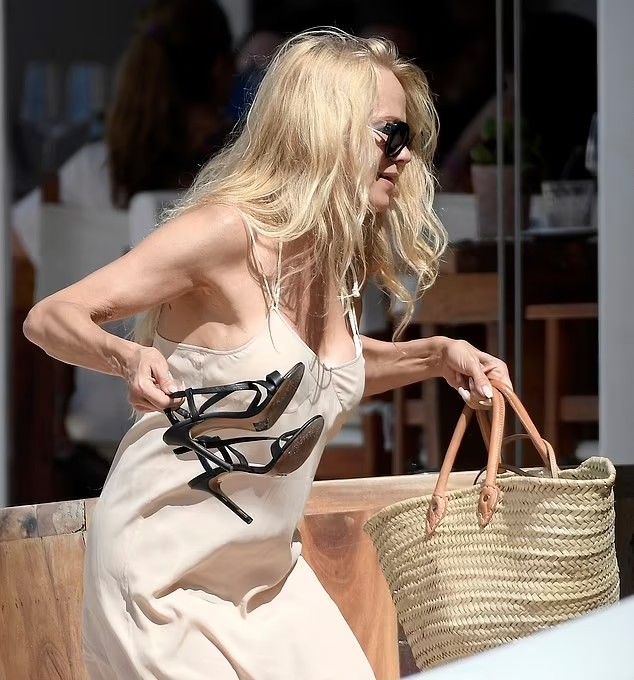 Pamela, who recently released a new Netflix documentary about her life, looked stunning in a cream dress as she made her way through the eatery carrying strappy black sandals and a woven straw tote.
Her iconic blonde locks looked stunning in loose beach waves while stylish sunglasses concealed her blue eyes.
Her male pal, meanwhile, showed some skin in an unbuttoned tropical print top. He sported a salt and pepper beard, sunnies, and a chain necklace.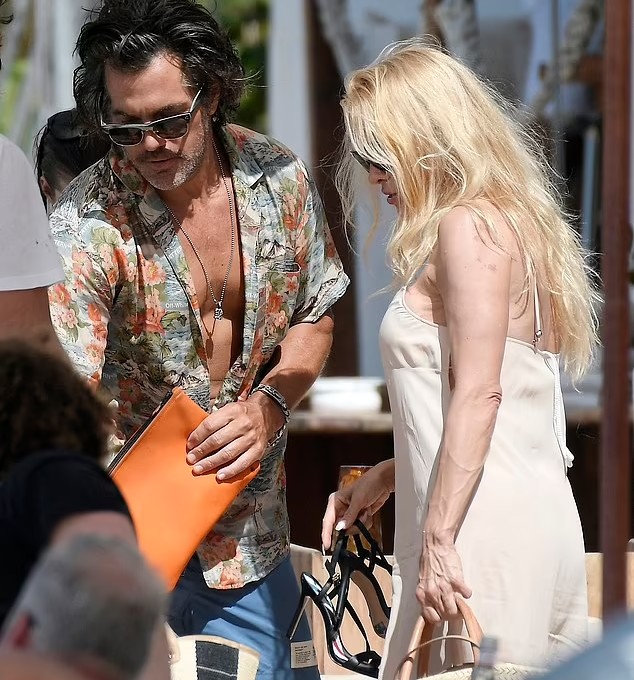 Pamela shares sons Dylan and Brandon Thomas Lee, 26, with her ex-husband, Tommy Lee.
Their marriage and the sex tape scandal which engulfed it was recently the subject of the Emmy-nominated series, Pam & Tommy, which saw Lily James play the blonde bombshell and Sebastian Stan as the Mötley Crüe drummer.
Anderson delved into her distaste for the Pam & Tommy miniseries - which also starred Sebastian Stan as Tommy Lee - a number of times, including in a January interview with Howard Sterm.
James and Stan star in Pam & Tommy as the eponymous couple at the height of their romance, when Pamela was a Baywatch star and Tommy was the drummer for Mötley Crüe.
Pamela admitted that she felt 'run over' after she allegedly learned of the show - which chronicles her three-year marriage and heavily focuses on the sex tape - via an ad.
The star claimed to Stern that she had never been contacted about the series. Even worse, she told Stern that — based on what friends told her — she didn't believe the performances from James or Stan were particularly accurate.
She said: 'I remember seeing this advert for Pam & Tommy and was like, what? No one called me, I'm still alive, no one asked me, it's nothing to do with me.'
'I felt kinda run over by that one. I don't think they portrayed Tommy or I very accurately. I haven't seen it but I've heard from people that it's a very shallow representation of us. I wish they would've called.'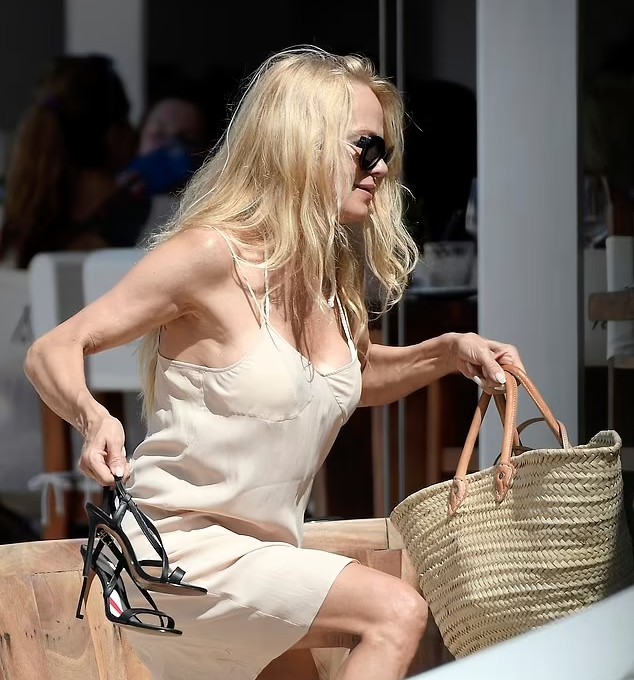 And though she happily shared her distaste for the show, Pamela stressed that she has no issue with Lily for playing her, during an interview with Variety.
'I think it's hard to play somebody when you don't know the whole picture. I've got nothing against Lily James. I think that she's a beautiful girl and she was just doing the job,' Pamela said.
'But the idea of the whole thing happening was just really crushing for me,' she added. Pamela also called the creators of the show as 'a**holes.'
Meanwhile Lily shared that she tried to reach out to Anderson and wanted her to be involved in the process.
'I was really hopeful that she would be involved. I wish it had been different,' she said in an interview with Net-a-porter last year.
'I was very hopeful that we would be in touch right up until we started filming... My sole intention was to take care of the story and to play Pamela authentically.'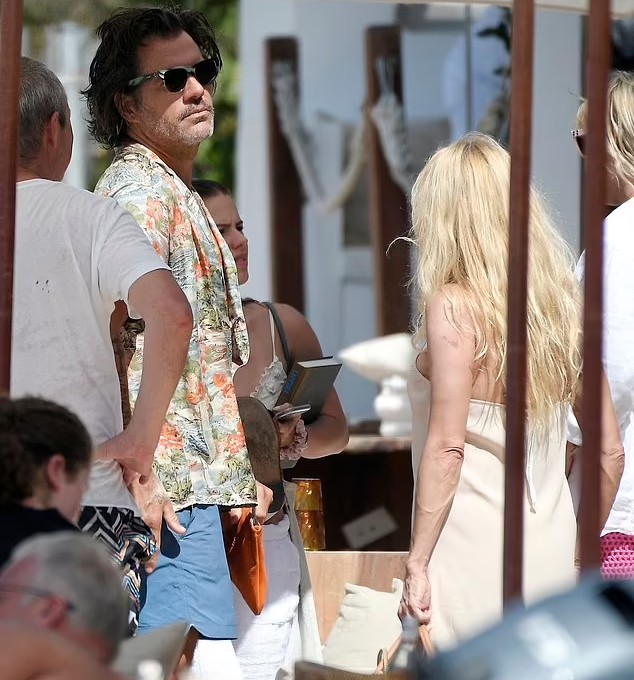 After the final episode of the show aired in March 2022, the series received critical acclaim, along with garnering a total of ten Primetime Emmy nominations and four Golden Globe nominations.
This past year, Pamela released her own telling of her life story in the Netflix documentary, Pamela: A Love Story.