Paris Hilton Defends Her Baby Son Phoenix Against Online Trolls Targeting His Size
The 42-year-old, who welcomed her son via surrogate, took to social media to defend her child and convey a stern message that 'targeting' her son is 'unacceptable.'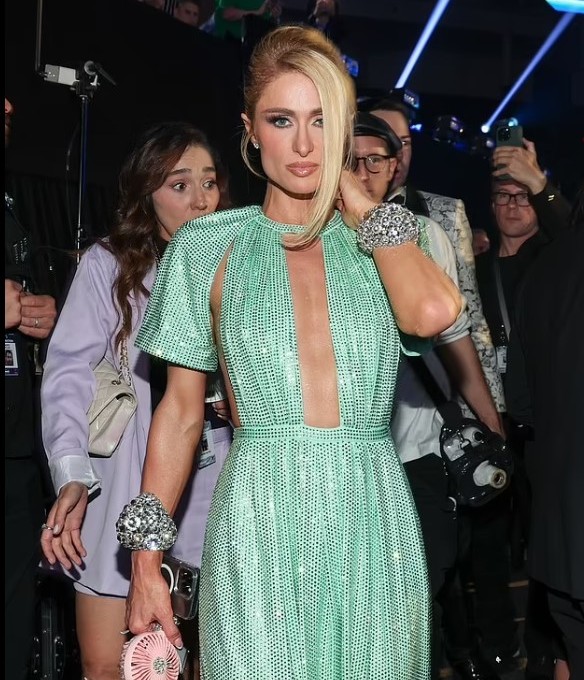 This recent response from Hilton follows her previous condemnation of trolls who made 'sick' comments about the size of Phoenix's head. In her statement, she not only stood up for her son but also addressed the delicate balance she faces when sharing moments from her baby's life on social media. She explained that if she doesn't post photos of her child, people might wrongly assume she's not a good mother, and when she does share, she encounters cruel and hateful comments.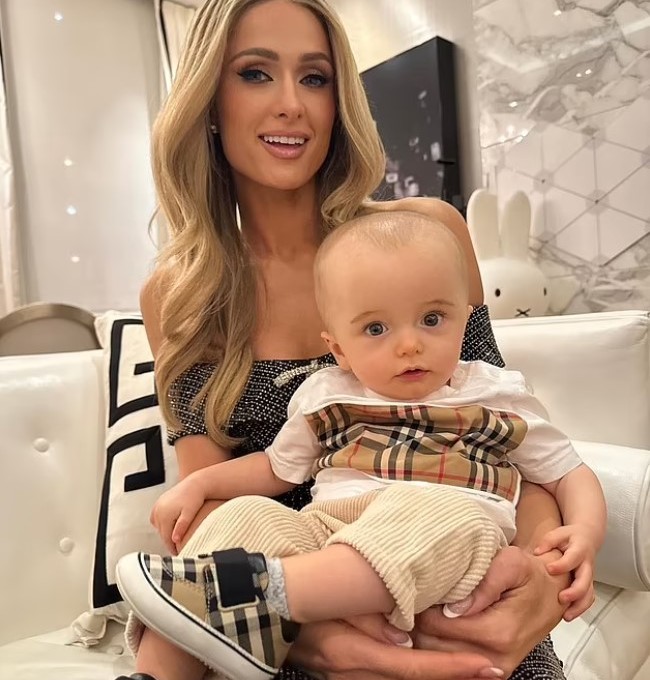 Hilton expressed her deep hurt over such actions and underscored her efforts to instill 'love, respect, and acceptance.' She proudly identified herself as a 'working mom' and emphasized that Phoenix is 'perfectly healthy, adorable, and angelic.' She described her dream of motherhood and expressed the immense joy her son brings into her life.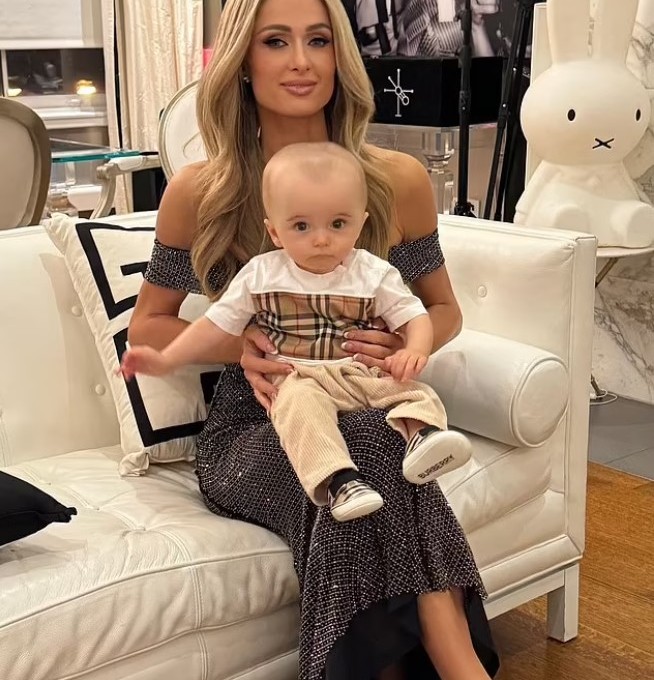 In conclusion, Hilton called for greater kindness and empathy among people and expressed her hope that the world would become a more compassionate place. This episode follows a recent incident where Hilton posted photos of her son's first trip to New York City, sparking a flurry of cruel remarks. Despite the vitriol, Hilton asserted that her son is healthy and that she has consulted a doctor about his well-being.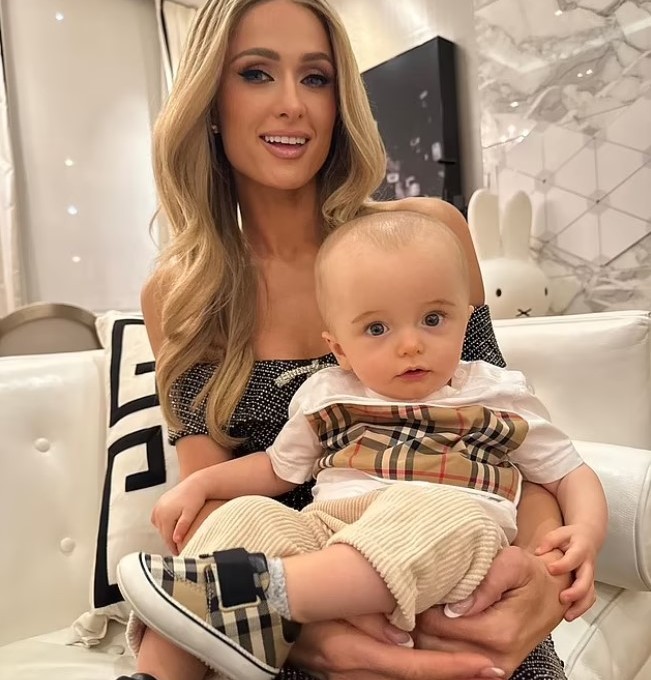 Phoenix is the son of Paris Hilton and her husband, Carter Reum, and his birth followed an IVF journey and surrogacy.

Moreover, Paris Hilton commented on Britney Spears' forthcoming memoir, highlighting the importance of discussing difficult life experiences and the healing process associated with it. Both Hilton and Spears revealed that they had experienced abortions in their lives.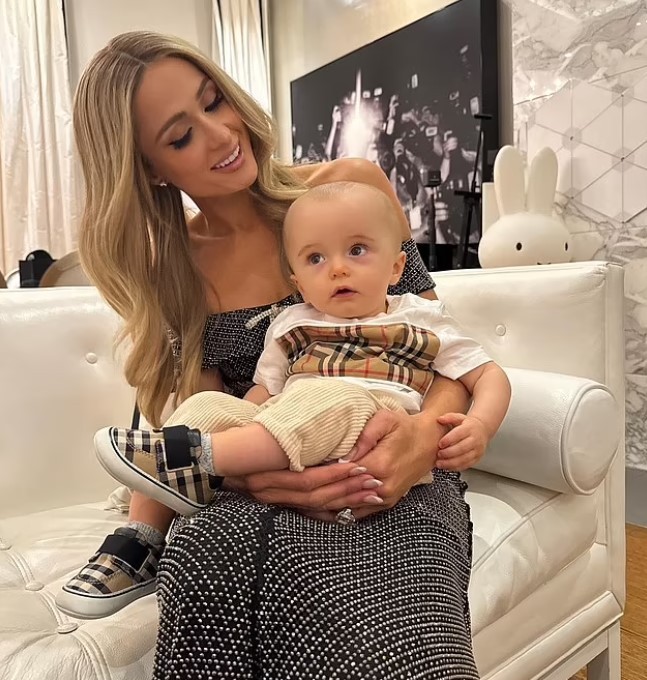 As the conversation continued, Hilton touched on the fast-paced nature of her life, with a focus on motherhood being her favorite role. She lovingly described her son's milestones and the joy they bring to her life.

In addition to her personal life, Hilton discussed her memoir and its upcoming transformation into a TV series. She expressed her pride in the memoir's impact and the excitement of seeing it adapted for television. While not disclosing the actress portraying her, Hilton praised the choice, highlighting her anticipation for the series.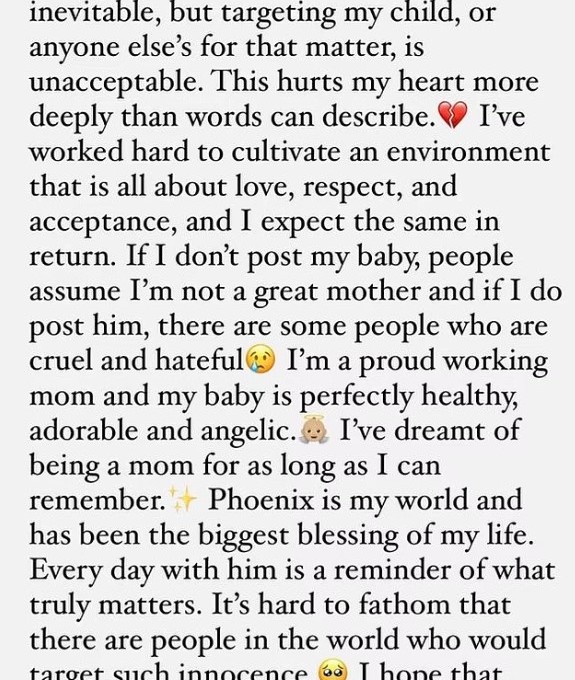 Paris Hilton Net Worth: Paris Hilton, the famous socialite, media personality, and businesswoman, has an estimated net worth of around $300 million. She has earned her wealth through various business ventures, including fragrances, fashion lines, and her media appearances.
Paris Hilton 2023: Hilton is also a vocal advocate for mental health awareness and has spoken openly about her own struggles with anxiety and depression. She is an inspiration to many people, and her success in 2023 is a testament to her hard work and determination.
In addition to the above, Hilton has also been in the news recently for her support of various social causes. She has spoken out against animal cruelty and has donated to charities that support animal welfare. She has also been a vocal supporter of the LGBTQ+ community.
Hilton is a role model for many people, and her success in 2023 is an inspiration to us all.
Paris Hilton Age: Paris Hilton was born on February 17, 1981, which makes her [age] years old in 2023.
Paris Hilton Perfume: Paris Hilton is renowned for her successful fragrance line. She has created numerous perfumes over the years, which have been well-received by consumers and contributed significantly to her net worth.
Paris Hilton Now: In 2023, Paris Hilton's life involves motherhood, her business ventures, and maintaining her presence in the media. She continues to be a prominent figure in the entertainment industry.
Paris Hilton Instagram: Paris Hilton maintains an active presence on Instagram, where she shares updates on her life, fashion, and business ventures. Her Instagram account has millions of followers, making her a significant influencer on the platform.
Paris Hilton Show: Paris Hilton has been involved in various television shows, including "The Simple Life," where she starred alongside Nicole Richie. She has also appeared in reality shows and documentaries. Paris Hilton's TV career is a notable part of her public image.
Paris Hilton is having a busy and successful 2023. She has recently:

Performed at Tomorrowland, one of the world's largest electronic music festivals.
Launched her own podcast, "I Am Paris," where she talks about her life and career.
Expanded her business empire, launching new products and partnerships.
Continued to work on her music career, releasing new singles and performing at various events.