Paris Jackson Boldly Responds to Online Criticism with Makeup-Free Confidence During Paris Fashion Week
The 25-year-old star recently found herself at the center of a social media storm after sharing clips from a Christian Louboutin event during Paris Fashion Week. While many praised her style and beauty, a barrage of hurtful comments emerged, targeting her appearance with labels such as "old" and "haggard." Paris, however, decided to confront this negativity head-on, responding with a powerful message of self-acceptance.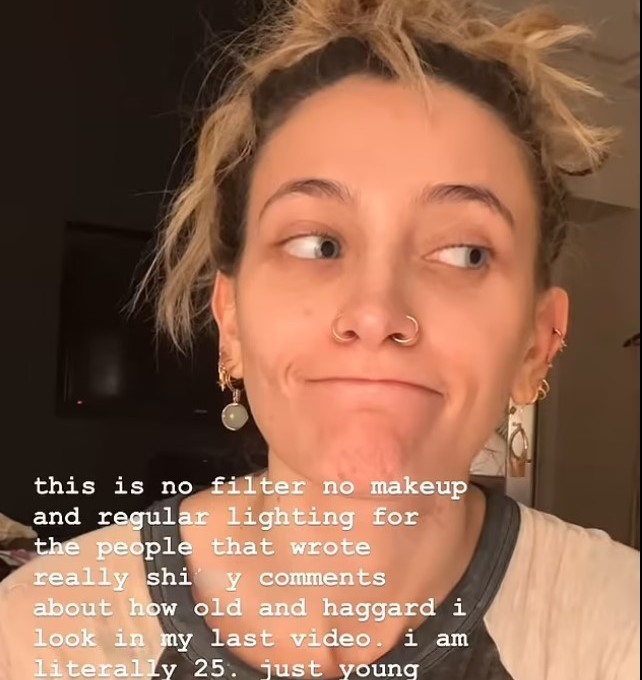 In an era where social media platforms have given rise to keyboard warriors, it's not uncommon for celebrities to face unwarranted criticism about their looks, weight, or age. Paris Jackson is no exception, having grown up in the public eye due to her father's immense fame. Despite the pressures that come with being a member of the Jackson family, she has consistently shown resilience and a commitment to staying true to herself.

Paris is known for her unique style, often blending bohemian chic with modern edge. Her appearances at high-profile fashion events always generate buzz, as she confidently pushes boundaries and embraces her individuality. This was no different during Paris Fashion Week, where she attended the Christian Louboutin event, radiating elegance and a sense of self-assuredness.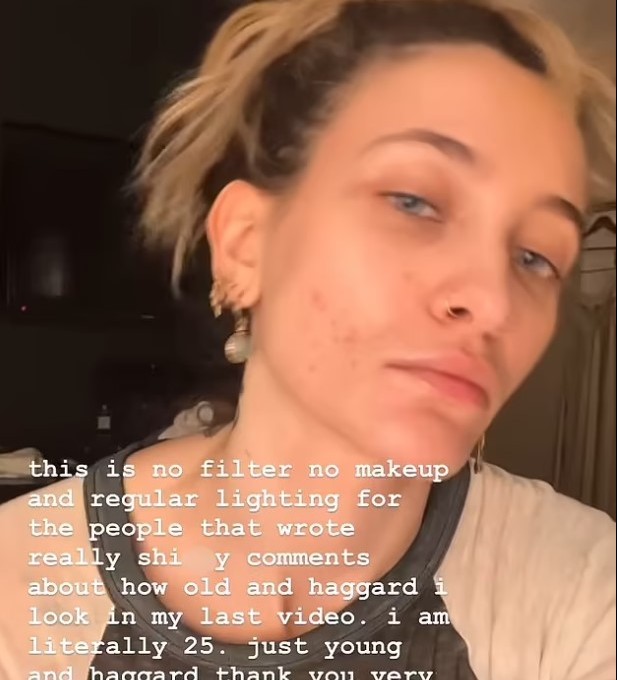 However, as with any public figure, Paris is no stranger to criticism, and some individuals took it upon themselves to leave hurtful comments. Instead of ignoring or succumbing to the negativity, Paris chose to address the issue directly. She posted a makeup-free video showcasing her natural, unfiltered complexion. In a world where filters and retouching have become the norm, her decision to go barefaced is a powerful statement in itself.

In the video, Paris not only bared her makeup-free skin but also shared a candid message. She responded to the derogatory comments by humorously reminding her critics of her age, saying, "I am literally 25. Just young and haggard, thank you very much." The humorous yet assertive tone of her message was reinforced by audio commentary exclaiming, "Whoa. Okay."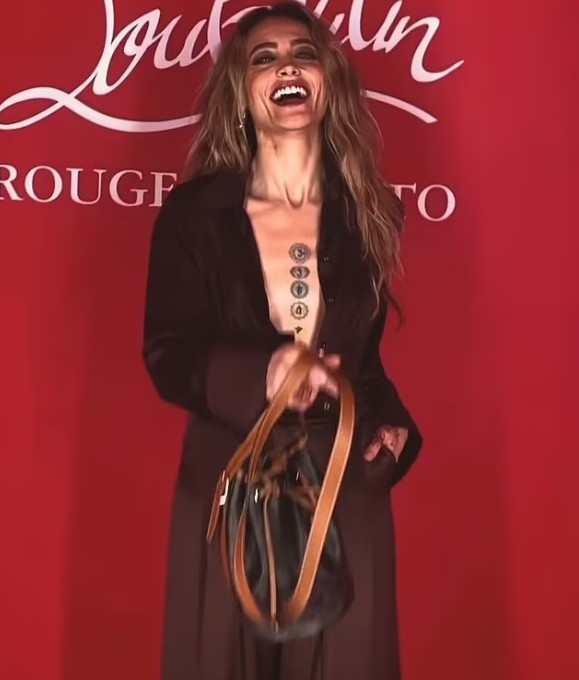 The video offered an unfiltered glimpse into Paris's world, a world where authenticity and self-confidence triumph over the superficial judgments of internet trolls. Her natural beauty shone through as she sported a casual bun, no makeup, and simple, understated accessories. This authenticity garnered an outpouring of support from fans and fellow celebrities alike.

Keke Palmer, a prominent actress and singer, expressed her love for Paris in the comments section, serving as a testament to the camaraderie among women in the industry. Fans rallied behind Paris, defending her against the cruel comments and emphasizing that she looked amazing. Many pointed out that unfavorable lighting was likely responsible for any perceived flaws in the initial video. One supportive fan noted that Paris's unique beauty should be celebrated, emphasizing that every body is different, and beauty takes diverse forms.

Paris's response to online negativity was not just a defense of herself but a rallying cry for self-love, body positivity, and the rejection of unrealistic beauty standards. In a world where youth and perfection are often glorified, Paris's willingness to embrace her authentic self sends a powerful message to her peers and followers. Her actions encourage others to do the same, fostering a sense of acceptance and self-confidence that transcends social media's often toxic environment.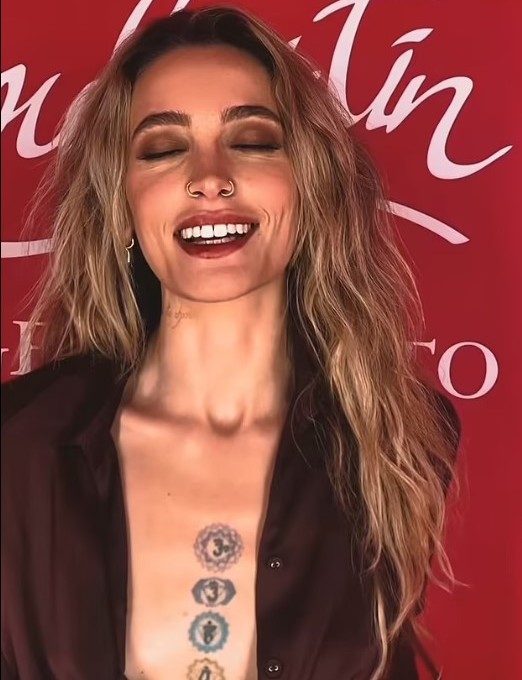 The controversy that sparked this response stemmed from an earlier video in which Paris attended a Christian Louboutin event, donning a plunging mocha outfit. While many admired her fashion-forward choice and beauty, a vocal minority took the opportunity to criticize her appearance. Some attributed her appearance to unfavorable lighting conditions, arguing that anyone would appear older with light emanating from below. Others simply jumped to Paris's defense, noting that she looked stunning and that everyone's bodies are unique, moving differently based on individual factors like size and shape.

Aside from her triumphant response to online negativity, Paris has been actively participating in Paris Fashion Week, gracing various events and parties with her presence. Her fashion choices have consistently garnered attention for their unique blend of bohemian and modern styles, earning her a reputation as a fashion trendsetter.

However, Paris's life has not been without its challenges. Earlier this month, she filed a restraining order against an alleged stalker who had been harassing her for nearly two years. The stalker had escalated to the point of trespassing on her property, creating a dangerous and frightening situation for Paris. Although she was not present during the trespass, a friend who was staying at her home witnessed the incident. The restraining order is a testament to Paris's determination to protect her safety and well-being.

Paris Jackson's journey is one of resilience, empowerment, and self-love. Her willingness to confront online criticism with humor and confidence serves as an inspiration to countless individuals facing similar challenges. As a role model in the public eye, she encourages others to embrace their authentic selves, reject unrealistic beauty standards, and stand up against cyberbullying.

In a society that often prioritizes image over substance, Paris Jackson's actions remind us that true beauty is found in authenticity and self-assuredness. Her story is a testament to the the power of self-acceptance, resilience, and the rejection of negativity. Paris Jackson continues to shine not only as a fashion icon but as a beacon of strength and positivity in a digital world filled with criticism and judgment.
Paris Jackson Boldly Responds to Online Criticism with Makeup-Free Confidence During Paris Fashion Week

Paris Jackson, the daughter of the legendary Michael Jackson, continues to make headlines, not only for her fashion-forward appearances but also for her unapologetic stance against online trolls. Paris Hilton 2023: What's in Store for the Iconic Heiress?

As we enter 2023, the world eagerly anticipates what the ever-popular Paris Hilton has in store for us. The iconic heiress, businesswoman, and media personality has continuously reinvented herself over the years, and her upcoming ventures are sure to capture the public's attention. Let's take a closer look at Paris Hilton's 2023 prospects and what's on the horizon for the multi-talented celebrity.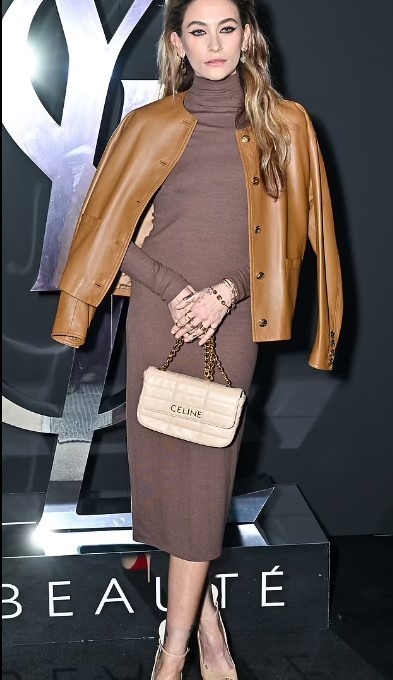 Paris Hilton Net Worth: A Glimpse into Her Wealth

One of the most common inquiries regarding Paris Hilton is her net worth. Known for her savvy business ventures, modeling career, and TV appearances, Paris Hilton has amassed significant wealth over the years. Explore the details of her financial success and discover just how much this entrepreneur is worth in 2023.

Paris Hilton's Son: An Insight into Her Family Life

While Paris Hilton has been in the spotlight for her career and socialite status, her personal life, particularly her journey into motherhood, is of great interest to many. Learn more about Paris Hilton's experiences as a mother and her life as she balances her career with family.

Paris Hilton Age: Timeless Beauty and Eternal Youth

Paris Hilton's age-defying appearance has captivated fans for years. Uncover the secrets behind her timeless beauty and explore how she maintains her youthful glow as she enters 2023.

Paris Hilton Perfume: Fragrance Mogul's Latest Scents

Paris Hilton is not only a socialite and entrepreneur but also a prominent figure in the fragrance industry. Stay updated with the latest additions to her perfume line in 2023 and discover the scents that capture her unique style and personality.

Paris Hilton Now: Recent Ventures and Projects

Keeping up with Paris Hilton's latest projects and endeavors is essential for her fans and followers. Delve into what she has been working on recently and gain insights into her current career ventures as of 2023.

Paris Hilton Instagram: A Visual Journey Through Her Life

Social media plays a significant role in Paris Hilton's life, allowing her to connect with fans worldwide. Explore her Instagram profile, see what she's been sharing lately, and stay connected with her daily updates and adventures.

Stay tuned for more updates and information on Paris Hilton as she continues to make her mark on the world in 2023. Whether it's her business ventures, family life, or social media presence, Paris Hilton remains a captivating figure in the public eye, and her journey is far from over.