Phillies fan spotted giving lap dance in the stands and says 'all the moms hate me'
A Philadelphia Phillies fan had all eyes on her during a Major League Baseball (MLB) game after she gave a raunchy lap dance to one lucky person in the stands.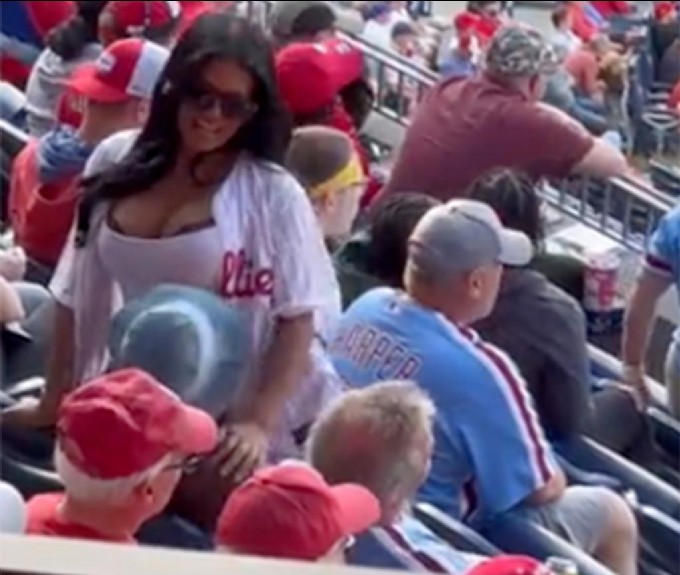 Adrienne Fabi, the lap dance extraordinaire, describes herself as a "hot mess" in the bio of her Instagram profile where she boasts over 2,700 followers.
During the Phillies' game against the Toronto Blue Jays on Wednesday (May 10), fans got more than they paid for after they bared witness to a sultry lap dance during the game.
The moment went viral across social media as Fabi gave the much-watched lap dance to one of her good friends after getting "drunk", which she said on her Instagram Story.
News outlets jumped on the story with Barstool Sports writing a headline of: "Baseball Is So Back In Philly, And Everyone Is All Horned Up About It" to which she responded: "Bro I'm so gagged, like I was really just having fun [laughing emoji]".
She also insisted that: "All the moms hate me here," which she wrote on her Story.
With many fans believing it may have been a man who received the lap dance, Fabi made sure to set everybody straight as she revealed: "Everyone following me because of that video who thinks I was seducing a man [laugh emojis] no just best(ie)".
Erotic moments in baseball is certainly not far and few between, especially after the news of the toronto Blue Jays 'SkyDome', a built-in hotel at the franchise's Rogers Centre, has been used for fans to engage in amorous activity whilst watching the baseball.
TikToker Professor Neil pointed out the hotel had frequently been less of a 'SkyDome' and more of a 'Sex Dome' - where fans have used their rooms to have sex whilst watching baseball.
He said: "I'm going to stop it right there because I know, I know exactly, I know exactly what 90 per cent of you are thinking.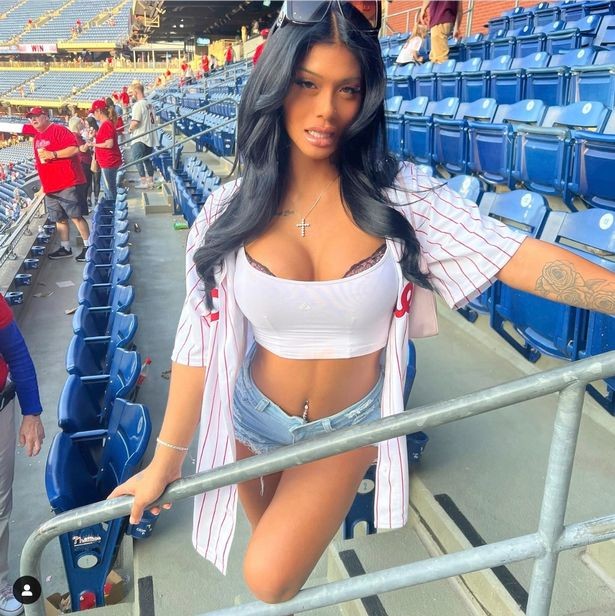 "Because yes, people have frequently 'gone on a date night' to a Blue Jays game and made 'themselves a part of the action.'
The rumours certainly caught fire as just a year after the SkyDome opened, it was nicknamed the SexDome and Exhibitionist Stadium after the Blue Jays' previous home Exhibition Stadium.