Plastic surgeon reveals how Kylie and Kendall Jenner's very different looks inspired the two most popular surgery trends among young women
Dr Kourosh Tavakoli said that while plastic surgery has seen many trends come and go over the years, the most popular aesthetics these days can be categorised as the 'Kendall look' and the 'Kylie look'.
Speaking to renowned cosmetic nurse Alex Pike on her upcomimg podcast, Dr Tavakoli explained how the Jenner sisters have set two very different trends based on their respective body types.
He noted his clients are both heavily influenced by Kylie, 25, and Kendall, 27, with those hoping for a more natural look referencing Kendall during consultations, while women wanting more show-stopping curves look to Kylie for inspiration.
Dr Tavakoli summarised that supermodel Kendall embodies a more European aesthetic, whereas makeup mogul Kylie has the typical 'LA girl' vibe.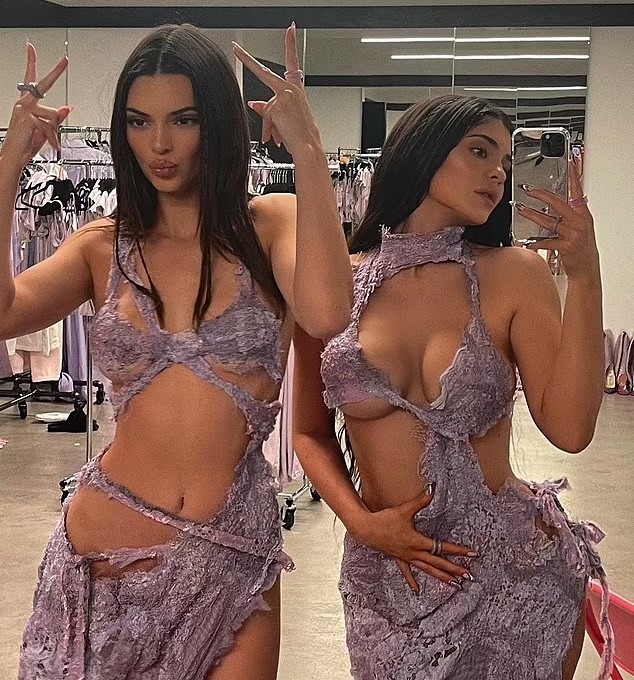 'We have a very large demographic of Kendall vs Kyle, Europe vs America,' he said.
'And that's basically because Kendall is very Parisian: her looks and her features and her breast augmentation is very natural, most likely 220cc, 230cc.
'And then her sister is all about the Miami look: it's all about curves and the accentuation of curves with the better the surgery is.'
Neither Kendall nor Kylie has admitted to having plastic surgery, except for fillers.
However, many plastic surgery experts believe Kendall has had a breast augmentation, among other surgeries. Her sister Kylie has likely had a boob job and a Brazilian butt lift, as well as other facial and body enhancements.
Despite denying for years she has gone under the knife, Kendall has been pictured in recent months with a larger chest.
While her breasts are still on the smaller and more natural side, many surgeons, including Dr Tavakoli, have no doubt she had small silicone implants placed in her chest.
The conversation around what plastic surgery Kylie has had done has been going on for years, as the mother of two looks unrecognisable compared to her teenage self.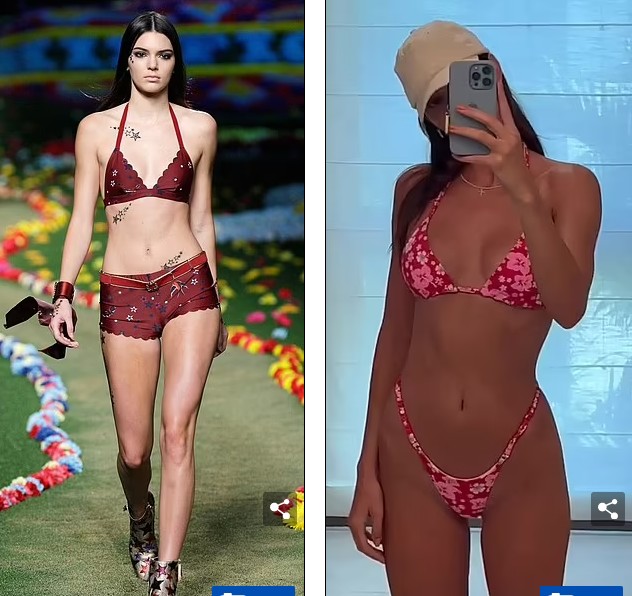 At just 17 years old, her lips made headlines across the globe after she went from having a small upper lip to a plump and pouty mouth.
She at first denied rumours she had lip injections and said she was simply overlining her lips - and that's when her multimillion-dollar Kyle Cosmetics empire was formed.
The Keeping Up with the Kardashians star later admitted to having lip filler, but has denied all other plastic surgery speculation.
However, it appears she has had filler placed elsewhere in her face, because after giving birth to her first child Stormi, she said she got rid of all her filler.
Posting a photo in 2018 that showed off a more natural look for Kylie, one follower said, 'She looks like the old Kylie here,' to which Kylie herself replied, 'I got rid of all my filler.'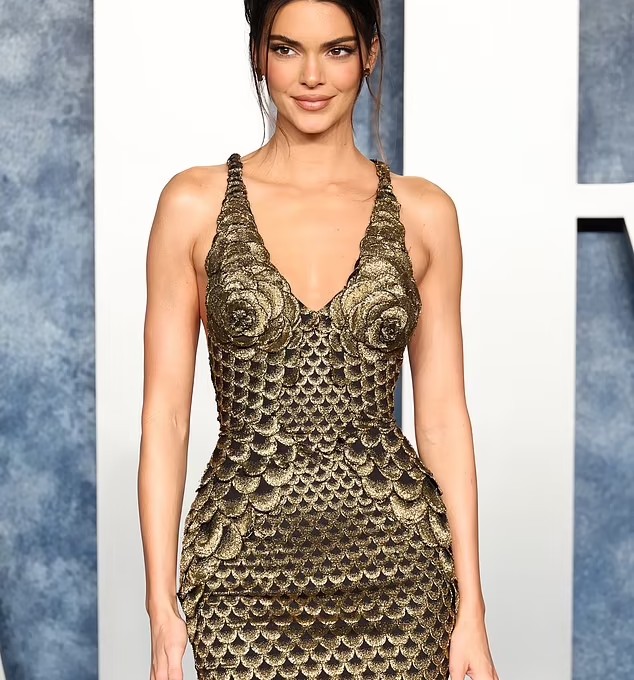 Since then, it appears Kylie has gone back to her plastic surgeon's office as she now sports the ultra-glamorous look for which she was once famous.
Speaking to Paper Magazine in 2019, she denied having any plastic surgery besides filler, calling the rumours 'completely false'.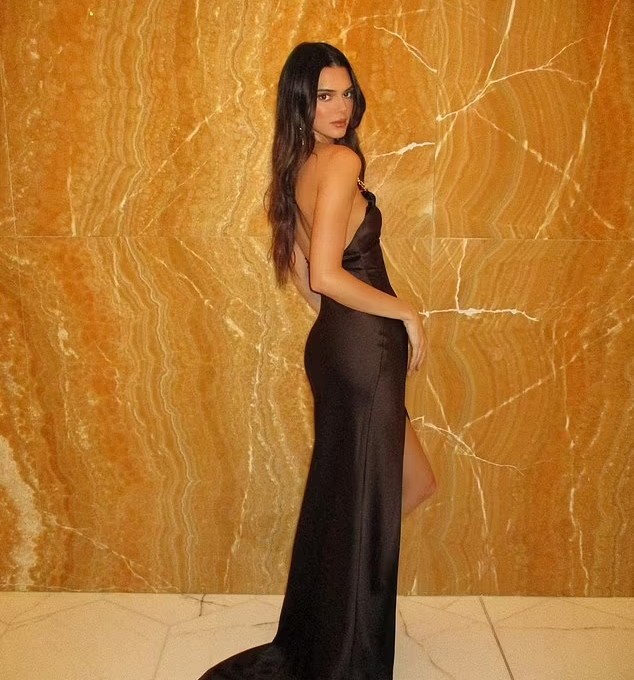 'People think I fully went under the knife and completely reconstructed my face, which is completely false,' she said.
'I'm terrified! I would never. They don't understand what good hair and makeup and, like, fillers, can really do.'