Police officer claims she lookes so hot on the job that suspects, colleagues and inmates flirt with her
A former police officer has claimed she looked so hot on the job that suspects, colleagues and inmates would flirt with her "all the time".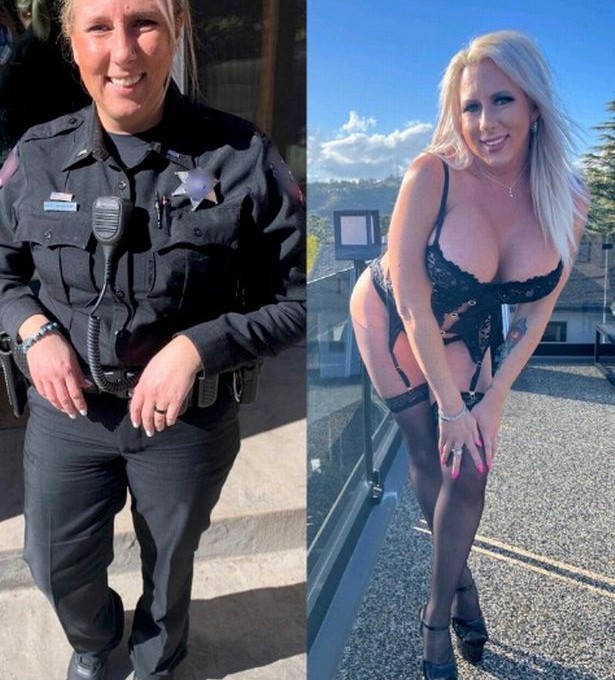 Melissa Williams, who now goes by the alias Bella Lexi, spent 25 years working as a cop in Colorado, US. But in 2020 the ex-lieutenant decided to launch an OnlyFans account with her husband in a bid to spice up their sex life.
But it seems like Bella's new raunchy career is a good fit, as she revealed she looked so sexy in her uniform people used to mistake her for a stripper.
She told The Scottish Sun: "I have been on many bar checks or responded to loud party complaints and would be mistaken for the 'entertainment' versus a real officer.
"There are many citizens that have pictures with me after realising I was a real officer and the embarrassment cleared because it was a part of their event or party story."
The former copper was used to the attention, revealing she was always being flirted with while working.
"Suspects, citizens, and inmates flirted with me all the time. They would call me honey, baby, sweetie, darlin' you name it," she said. She added: "I would always correct them that the only respectful things to call me were ma'am, deputy, sergeant or lieutenant depending on the position I held at the time.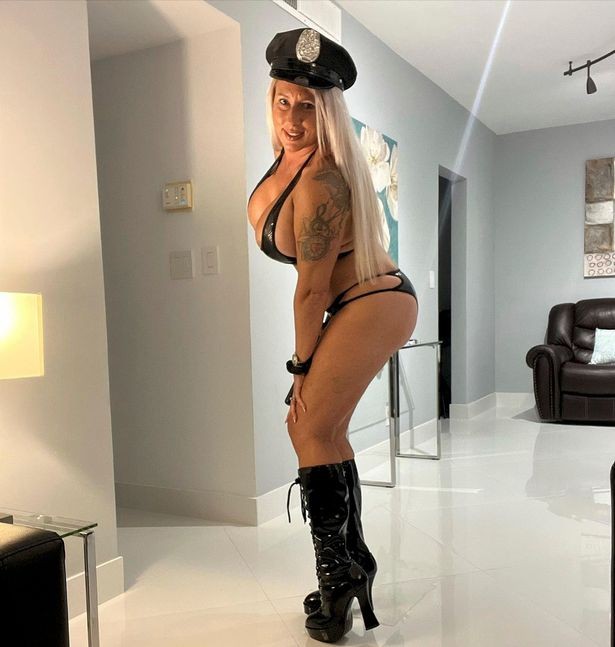 "Citizens would joke and flirt with me quite often and I took it in stride." Bella said she even had to regularly bat off advances from her colleagues.
She said: "When I was a line deputy I did have my partners and officers from other agencies flirt with me.
"I would take it as flirting and joke back with my coworkers and I did date cops from other agencies, not my own.
" But she maintained strict rules for herself when it came to flirting with her fellow officers. She explained: "As a Sergeant and Lieutenant I never flirted with my staff. "I could tell sometimes officers were flirting with me but I never fed into it or entertained it, I kept that line very clear."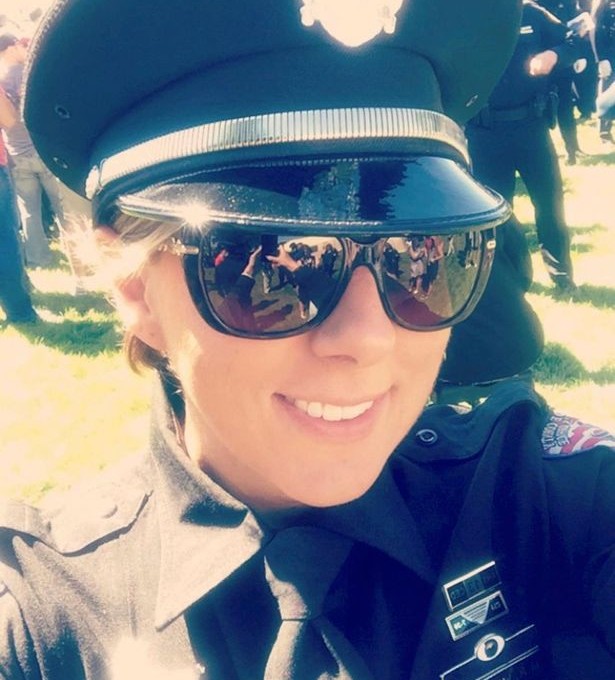 Despite leaving the force two years ago, Bella still gets good use out of her uniform and is reportedly raking in thousands of dollars a month posing in her old gear on the adult subscription platform.
She said: "I can wear the uniform exactly how I want to now, "My bra was always too tight before, especially with my protective vest on under my uniform. I just really couldn't be at all girly in that job."