Polyamorous man weds fifth woman approved by 'picky' wife – and she's a cougar
A man known for having multiple wives revealed a fifth woman has joined his marriage.
Polyamorous model Arthur O Urso first hit headlines for his unconventional relationship set-up a few years ago.
At the time of his religious ceremony in Brazil, the influencer exchanged vows with a total of nine women.
Months after, Arthur was left devastated when one wife gave up on the marriage.
And last year, heartbreak struck further when four women decided to call time on their relationship.
For ages the influencer spent months looking for someone to occupy his "large bed".
Now it seems as though a fifth woman has entered the marriage – and she's a cougar.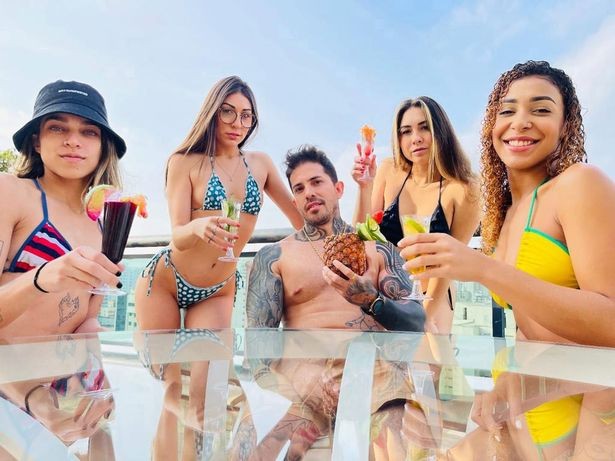 It's believed the 51-year-old woman had to be approved by Arthur's picky first wife Luana Kazaki, 26.
Having lived in a polyamorous relationship before, she isn't worried about "jealousy" and is excited about the future.
The new woman said: "I'm not jealous in any way. I'm a great wife, partner and friend.
"I expect we're all going to do everything intensely, do everything possible to take care of my love, Arthur.
"When I had to get Luana's approval, I was anxious and just had this mixture of emotions.
"But when we met, we instantly realised there was this strong connection that existed between us.
"It seems that I know her from other lives."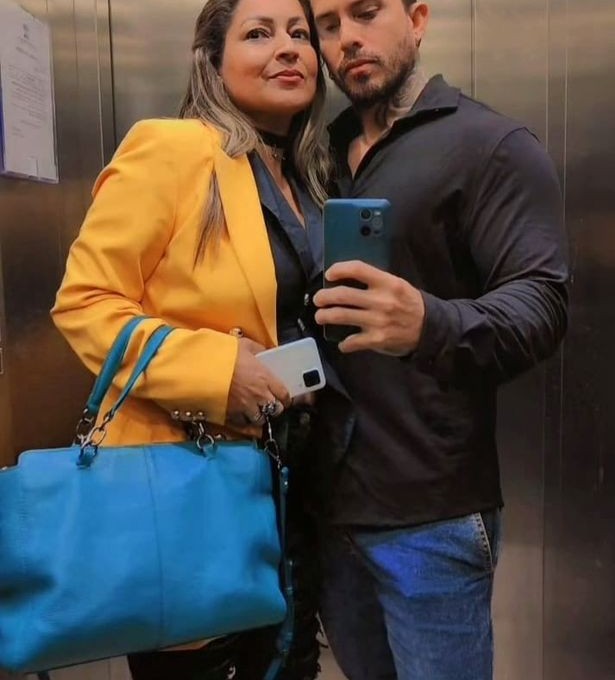 Thankfully his new wife Olinda was approved joining Luana, Emelly Souza, Amanda Albuquerque, and Karol Lacerda.
Arthur and Luana, who are both swingers, decided to open up their relationship in 2021.
They formalised their union with the other women at a Catholic church, although it is not legally binding.
The pair have gone on to post videos and photos of their romantic set-up, as well as their sex tips.
Speaking previously about balancing the needs of his many partners, Arthur had to draw up a sex schedule.
"They [my wives] all want to fulfil my sexuality at any cost," he said. "They are happy to make it their goal."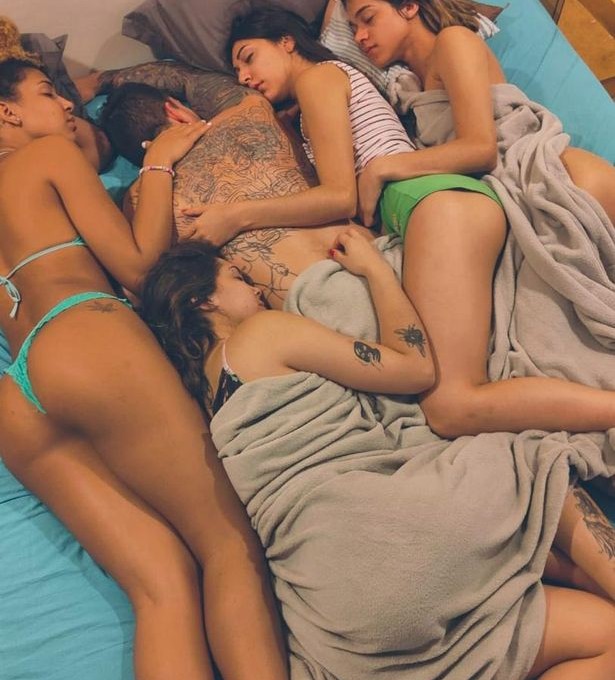 Arthur continued: "Our sex life is really fun and pleasurable, and initially I tried to have sex by appointment.
"But following a timetable caused a lot of problems.
"Sometimes I felt like I had to have sex because of the schedule, and not for pleasure.
"On other occasions, I had sex with one wife while thinking about another."