Pregnant Natasha Hamilton reveals she has overcome her 'mum guilt' as she joins The Real Housewives of Cheshire line-up
The Atomic Kitten singer, 40, admitted she used to suffer 'a lot' from wanting to be the perfect parent as she was mainly career driven.
She is already a mum of four, sharing son Josh, 20, with celebrity bodyguard Fran Cosgrave, Harry, 17, with actor Gavin Hatcher, Alfie, 12, with ex husband Riad Erraji, and Ella, eight, with boyband star Ritchie Neville.
The former Celebrity Big Brother star announced her pregnancy in February with husband Charles Gay, calling her new bump a '''little miracle.''
Natasha said being busy has become 'second nature' to her since she has been 'juggling life' with her work and children since she was 20.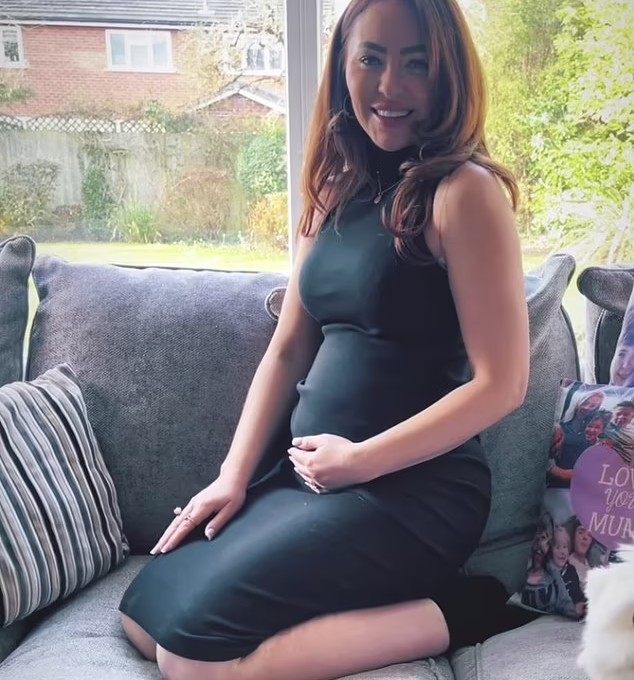 Speaking to The Mirorr she said: 'It doesn't serve any parent because fundamentally we're all just doing the best we can for our kids. It's mainly my daughter.
'She's like, "I don't want you to leave. I'm going to miss you." But I say, "Well Mummy goes to work to get some pennies so we can have nice things in life." So she understands.
'I love being busy, I love being a career woman and in my creative zone – and my personal life is just so wonderful and settled and calm. I feel in a good place.'
Natasha exclusively revealed to Mailonline that she is 'thrilled' to be part of the ITVBe series Real Housewives, adding that 'This new chapter feels exciting!'
The beauty went on to detail how joining the RHOC family is the icing on the cake amid an exciting year which includes welcoming her fifth child and launching her solo music.
On how she feels to be part of the cast - which includes Sheena Lynch, Rachel Lugo and Lystra Adams - Natasha told MailOnline: 'I am thrilled to be joining the Real Housewives of Cheshire family.
'There are so many exciting things happening for me this year, including my pregnancy and releasing my new music as a solo artist, and I felt the show would really help me tell my story.
'Viewers will get behind the scenes access into my life, an all-access pass as such, into my life as Natasha Hamilton – a devoted mother, businesswoman, and solo artist. This new chapter feels exciting!'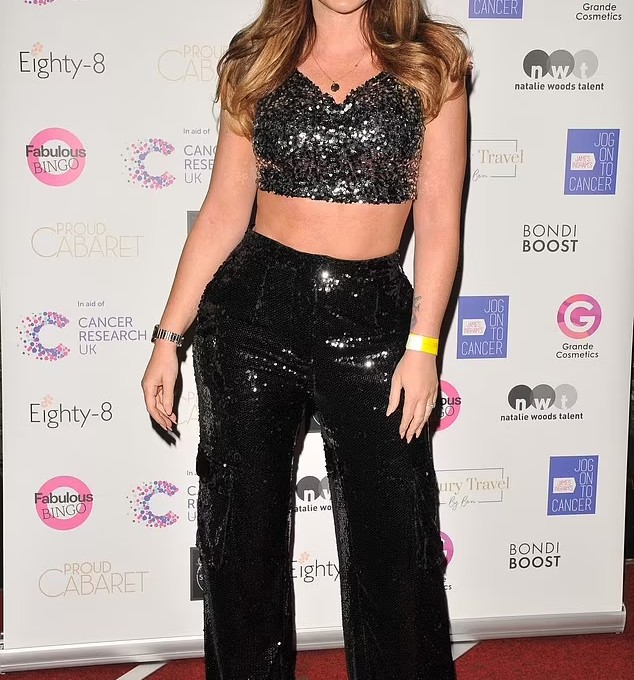 And despite being a new member of the long-established show, Natasha said that she didn't feel 'nervous' about joining, explaining: 'I'm quite an honest and open person and I do show a lot of my personal life on my social media anyway.
'It was definitely something I discussed with my family because you are putting yourself out there and we all had to be on the same page and everyone was really supportive of me.'
The show follows wealthy female residents as they attend glamorous social events and engage in heated arguments and drama.
The singer, who celebrated her milestone birthday in July, said she feels '40 and fabulous' and hoped to 'represent women who feel like they want to do something but they're too old for it'.
The beauty, who joined Atomic Kitten in 1999, admitted she is a lot 'wiser' now and her life is 'just beginning' as she prepares to welcome baby number five and release her solo album.
Announcing she is pregnant, Natasha held up the positive pregnancy test on the day they found out the news, Natasha and Charles were ecstatic as they beamed and shared a kiss.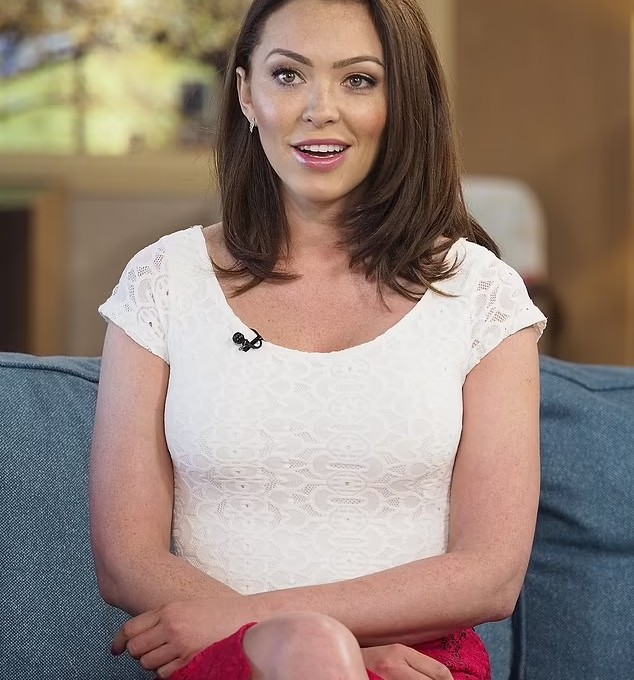 The beauty showed off her blossoming baby bump too, sweetly cradiling it while filming herself in the mirror.
Sharing the news, she penned: '7 years of loving you❤️ 17 months of marriage. We finally got our little miracle✨ Baby Gay due September 2023. We really couldn't be any happier xxx'
The baby will be her fifth child and first with Charles, with whom she tied the knot in 2021 in a stunning Lake Como ceremony, after being together for seven years.
Fashion businessman Charles is the Director of ES-AN ATLAS BRANDS, and CEO and founder of LDN Global Group.