Presenter gives viewers an eyeful on live TV after forgetting she's sitting at a glass desk
A NEWS reader who forgot she was sitting at a glad desk had a Basic Instinct moment – and it's gone viral.
Italian journalist Costanza Calabrese have her accidental news flash on the late night bulletin on the TV channel TG 5.
The 38-year-old starts the clip with the camera close in on her face and shoulders but as she talks it begins to pan out.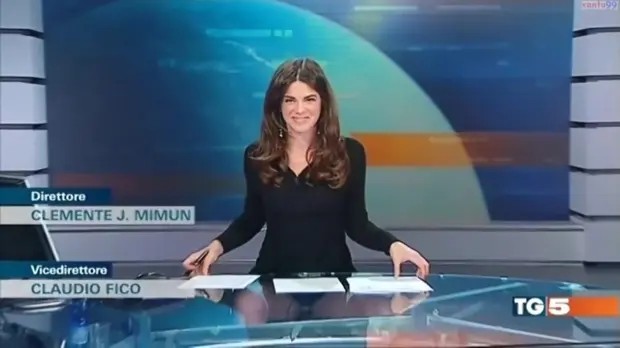 Sitting with her legs apart, she seems blissfully unaware that the desk is completely transparent and hides nothing.
But as the camera moves out, viewers got more of an eyeful than she intended.
The clip was uploaded to YouTube by an amused fan and has now been seen by over 40,000 people.
One viewer wrote: "Poor woman! Surely her producers should have let her know something was up!"
Another added: "How was her dress so high in the first place?"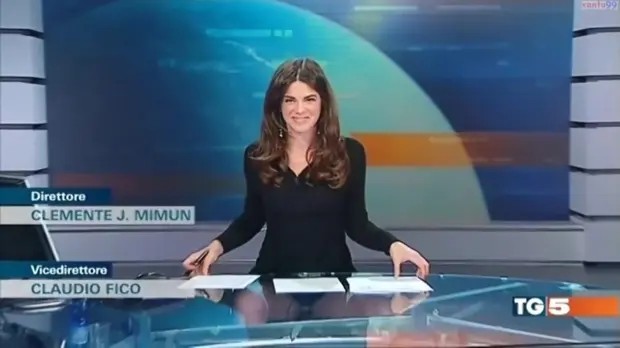 Earlier this year a model on shopping channel QVC suffered a embarrassing wardrobe malfunction as she showed offf some nude lingerie due to the chilly temperature in the studio.
A pop star was left more than a little embarrassed when her boobs popped out of her top midway through a live TV performance.
And a weather girl on a Spanish telly channel sent temperatures soaring when she stripped off to present her segment in an orange bikini.