Priscilla Presley Reflects on New Film Depicting Her Life with Elvis: A Candid Discussion
Directed by Sofia Coppola, the movie delves into the complex life and connection between Priscilla and Elvis, especially during her teenage years.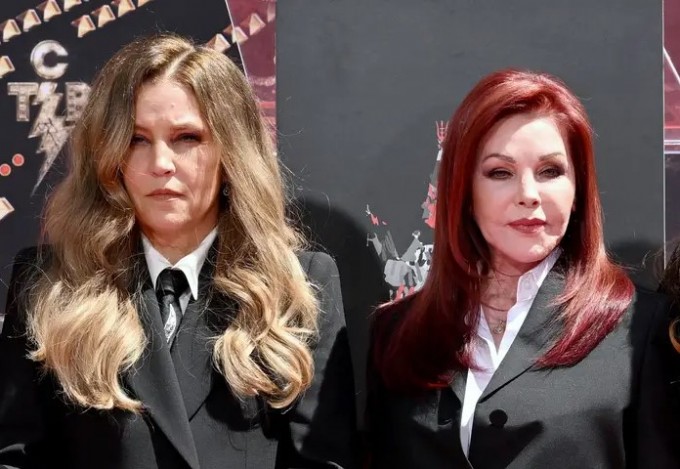 As she addressed the press at a conference in Venice just hours before the premiere of "Priscilla," Priscilla Presley couldn't hide her emotions. The film, directed by acclaimed filmmaker Sofia Coppola, explores the intriguing relationship between Priscilla and Elvis Presley, starting when Priscilla was only 14 years old.

A Unique Connection Beyond Age

Priscilla candidly expressed how challenging it was for her parents to fathom why the legendary Elvis would be drawn to her at such a young age. She emphasized that her unique allure lay in being an empathetic listener. Elvis found solace in confiding his fears, hopes, and the enduring pain of losing his mother during their time together in Germany. Priscilla played the role of a compassionate confidante, and this, she explained, formed the foundation of their connection.

Despite the age difference, Priscilla stressed that their bond transcended mere numbers. It was not rooted in physical intimacy but rather in shared thoughts and emotions. Priscilla firmly dispelled any misconceptions, stating that their relationship was not driven by sexual attraction. Elvis was characterized as kind, gentle, and affectionate, with a deep respect for Priscilla's youth.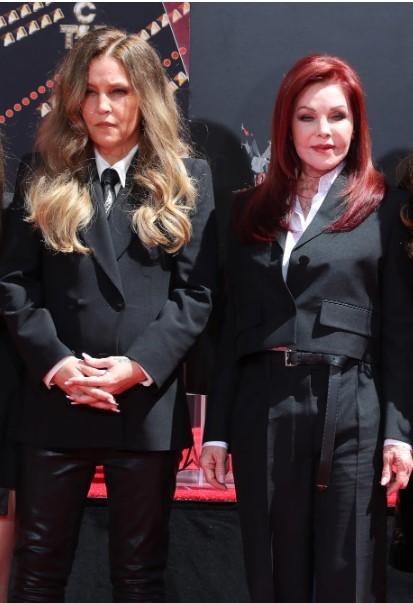 The Love That Endured

At the age of 78, Priscilla Presley clarified that her eventual separation from Elvis was not a result of waning affection. She openly declared that he was the love of her life. Instead, the challenges of Elvis's lifestyle were what made their relationship difficult to sustain. Nevertheless, they had a daughter together, and Priscilla made certain that Elvis remained an active part of their child's life. Their bond endured, even through periods of physical separation.

A Heartfelt Tribute to the Film and Its Director

Addressing the emotional process of watching a film based on her life and love, Priscilla Presley admitted that it was an arduous experience. Nevertheless, she commended Sofia Coppola's dedication and thorough research in bringing their story to the screen. Priscilla acknowledged the tremendous effort put forth by the director, emphasizing that she had shared every available detail to ensure the film's authenticity.

A Film Rooted in Real-life Memoirs

"Priscilla" draws inspiration from the 1985 memoir "Elvis and Me," co-authored by Priscilla Presley and Sandra Harmon. The narrative unfolds during Priscilla Beaulieu's teenage years, portrayed in the film by Cailee Spaeny, when she encountered a 24-year-old Elvis Presley, portrayed by Jacob Elordi of "Euphoria" fame. The story unfolds against the backdropp of Elvis's military service in Germany, offering a unique perspective on their relationship.

A Candid Depiction of Complex Dynamics

Sofia Coppola's "Priscilla" doesn't shy away from portraying the complexities of Elvis's grooming of Priscilla and his controlling behavior. The film explores these intricate dynamics while providing insight into the broader experiences of growing up and becoming a mother. Priscilla's journey resonates with universal themes, making the film a relatable and intriguing narrative.

As the world eagerly anticipates the release of "Priscilla," it promises to offer a poignant exploration of a legendary love story that defied conventional norms. Sofia Coppola's unique approach to storytelling ensures that Priscilla Presley's life and experiences are brought to life in a captivating and thought-provoking manner.
Elvis Presley's Age at the Time of His Passing: A Look Back
Elvis Presley, the King of Rock 'n' Roll, left an indelible mark on music history before his untimely demise. On August 16, 1977, Elvis passed away at his iconic Graceland estate in Memphis, Tennessee. He was 42 years old at the time of his death, leaving behind a legacy that continues to resonate with fans worldwide.
Priscilla Presley's Final Resting Place: A Unique Arrangement
Priscilla Presley, known for her significant connection with Elvis Presley, has a distinctive arrangement for her final resting place. Court documents, obtained by PEOPLE in June, reveal that she has been granted the authority to be buried at Graceland upon her passing. The Meditation Garden at Graceland will be her chosen burial site, with a specific stipulation that the location will be as close to Elvis Presley as possible without disturbing any existing gravesites.
Understanding Priscilla Presley's Decision to Part Ways with Elvis
Priscilla Presley's decision to separate from Elvis Presley was a pivotal moment in their relationship. As she explained, "It'll be good for the two of us to take a little time off, like a trial separation. Be apart from one another for a while." Her choice stemmed from feeling overshadowed by Elvis's life, needs, decisions, and career, which created a sense of imbalance in their relationship.
The Age Gap: Priscilla's First Meeting with Elvis
The story of Priscilla Presley's connection with Elvis Presley began when she was just fourteen years old. On September 13, 1959, during Elvis's military service in Germany, a fourteen-year-old Priscilla Beaulieu had her first encounter with the 24-year-old music icon. The meeting took place at a party held at Elvis's rented home in Bad Nauheim, Germany. Priscilla's presence had a profound effect on Elvis, causing him to appear somewhat "awkward" and "embarrassed," as if he were a boy-next-door encountering his first crush.
This chance meeting marked the beginning of a unique and enduring love story, one that would leave an indelible mark on both of their lives and contribute to the iconic status of Elvis and Priscilla Presley in the annals of music and cultural history.
Elvis Presley's legacy continues to inspire and captivate fans of all ages, and the story of his relationship with Priscilla remains an integral part of that enduring fascination.