Regé-Jean Page and Girlfriend Emily Brown's Enchanting Water Taxi Ride at Venice Film Festival
The couple's charming outing offered a glimpse into their private world as they embarked on a picturesque journey following their arrival at Marco Polo Airport in Venice.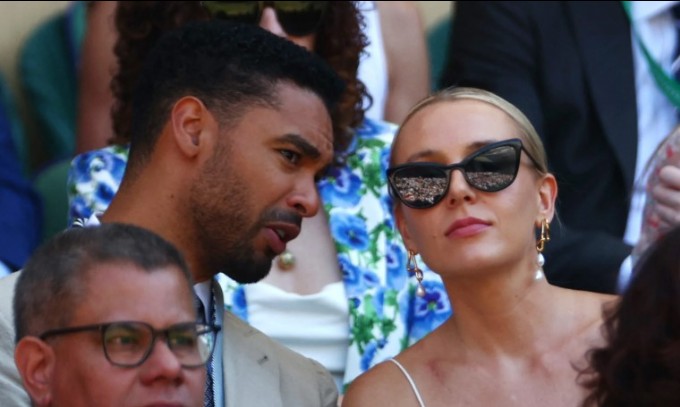 Photographed during their water taxi escapade, Regé-Jean Page and Emily Brown exuded an air of relaxed elegance. Page was seen affectionately wrapping his arm around Brown, showcasing their affection for one another. Both donned chic sunglasses that effortlessly complemented their laid-back yet stylish demeanor, and their radiant smiles mirrored the joy of the moment.

The duo's romantic relationship first ignited speculation in February 2021, when they were captured sharing a kiss. Despite their public profiles, Regé-Jean Page and Emily Brown have deliberately maintained a low-key presence as a couple. While the "Bridgerton" heartthrob has remained tight-lipped about his personal life in interviews, Emily Brown occasionally accompanies him to select events.

A significant public appearance occurred when the couple made a joint appearance at the GQ Men of the Year Awards in September 2021. The event celebrated Regé-Jean Page's exceptional performance in "Bridgerton," solidifying his status as a rising star in the entertainment industry.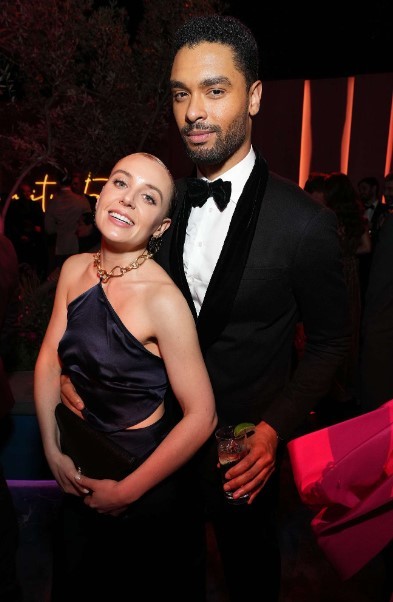 Amid the intrigue surrounding their relationship, Page has previously expressed his affinity for romance, both on and off the screen. In an interview with Entertainment Weekly, he spoke passionately about the concept of love stories and their universal significance. He emphasized that love often underpins narratives, even when not explicitly acknowledged, and suggested that embracing romantic elements enriches storytelling.

Regé-Jean Page's recent projects have garnered significant attention, further contributing to his growing acclaim. Notably, he was last seen in the March 2023 release "Dungeons and Dragons: Honor Among Thieves," a film inspired by the beloved role-playing game. As he continues to captivate audiences with his versatile performances, Page's presence in the entertainment industry remains a testament to his talent and passion.

In their enchanting water taxi excursion at the Venice Film Festival, Regé-Jean Page and Emily Brown provided a glimpse into their enduring romance and captivating connection. Their shared moments serve as a reminder that even amidst the glamour of the entertainment world, love and companionship remain precious aspects that enrich the human experience.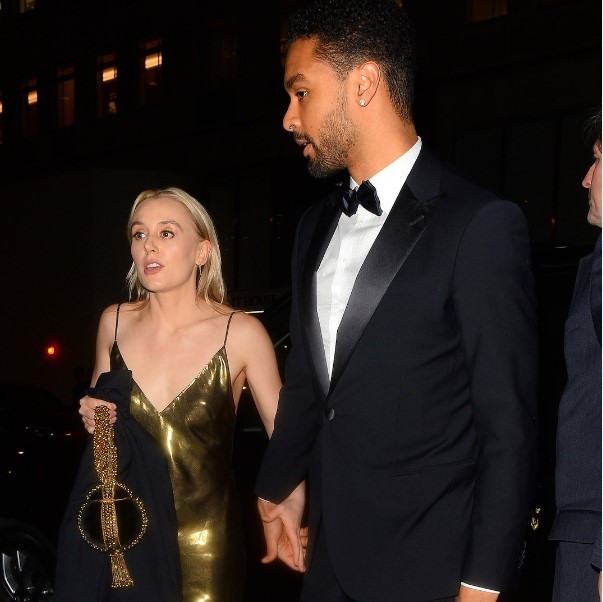 Regé-Jean Page's Departure from "Bridgerton" Sparks Discussion: New Ventures and Notable Career Achievements
Regé-Jean Page, celebrated for his compelling portrayal of Simon Basset, the Duke of Hastings, in the acclaimed Netflix period drama "Bridgerton," left a lasting impact on viewers, even as his decision to depart from the series disappointed many. While fans expressed their sadness at his exit, it's worth noting that Simon's character was originally conceptualized for a season-long storyline, aligning with Page's choice to conclude his role at the appropriate juncture. This decision also had the support of the show's creator, Shonda Rhimes.
Although his departure from "Bridgerton" marked the end of one chapter, Regé-Jean Page's journey continues with a promising trajectory. One of his upcoming projects is the eagerly anticipated "Dungeons and Dragons" movie, scheduled for release in 2023. This venture showcases his versatility as an actor, engaging in the fantasy genre and inviting audiences to experience his talent in a new light.
Another notable addition to Regé-Jean Page's filmography is the Netflix movie "The Grey Man," helmed by acclaimed directors Anthony and Joe Russo. While the release date for this project remains undisclosed, the anticipation surrounding Page's involvement in such prestigious endeavors is palpable.
Born on January 24, 1988, Regé-Jean Page boasts a Zimbabwean and English heritage. His breakthrough role as Simon Basset in "Bridgerton" propelled him into the spotlight and endeared him to audiences worldwide. Despite his short-lived presence on the show, Page's performance left an indelible mark on the hearts of viewers.
Reflecting on his departure from "Bridgerton," Page succinctly addressed his decision, stating, "I signed up to do a job and I did the job and then I did some other jobs." His candor sheds light on the multifaceted nature of an actor's career, with each project contributing to a diverse body of work that resonates with audiences.
As fans bid farewell to Simon Basset, the focus turns to the future of "Bridgerton." While Regé-Jean Page's participation is not anticipated in upcoming episodes, exciting developments are on the horizon. Simone Ashley, known for her portrayal of Kate Sharma in season two, is set to make a return in season three, promising new layers of intrigue and romance for avid viewers.
As January 24, 2024, marks another year in the life of Regé-Jean Page, his journey as a Zimbabwean/English actor continues to captivate and inspire. With a repertoire of diverse roles and forthcoming projects that span various genres, Page's impact on the entertainment industry remains a source of excitement and anticipation for audiences around the world.