Rihanna Celebrates Motherhood with Stunning Throwback Pregnancy Photos, Flaunting Her Bare Belly
Rihanna Makes Waves on Instagram with Stunning Pregnancy Photoshoot.
In a recent Instagram post, global superstar Rihanna, 35, delighted fans by sharing a series of breathtaking snaps from her 2022 pregnancy photoshoot. The Fenty mogul proudly flaunted her bare belly and expressed her love for her one-year-old son, RZA, in the heartfelt caption.
The black G-string-clad singer posed gracefully in a tropical setting, garnering praise and admiration from her followers. Famous personalities like Ice Spice and Kathy Hilton showered Rihanna with love in the comments, while her own Fenty Beauty brand couldn't help but applaud her beauty, grace, and confidence.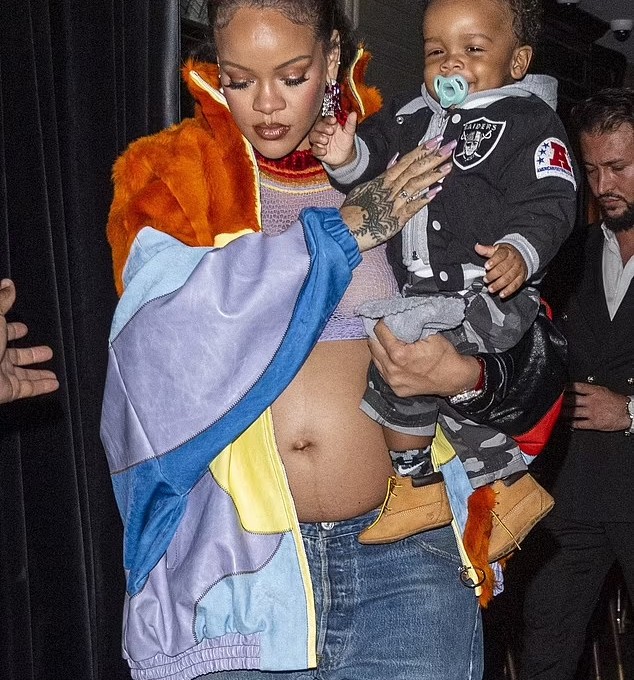 Adding to the excitement, last week it was revealed by DailyMail.com that Rihanna named her son RZA Athelston Mayers, as confirmed by the little boy's official certificate of live birth. Celebrating RZA's first birthday, Rihanna's partner A$AP Rocky, 34, took to Instagram to share precious family moments and disclosed the inspiration behind their baby boy's name.
The rapper paid homage to the leader of the Wu-Tang Clan, with a caption that referenced Ol' Dirty Bastard's legendary 1998 Grammys speech: '"WU TANG IZ 4 DA CHUREN," HAPPY 1st BIRTHDAY TO MY 1st BORN . RZA❤️'. Rocky's inclusion of the speech clip added a nostalgic touch, reminding fans of the iconic line, "Wu Tang is for the children."
Rihanna and A$AP Rocky's relationship evolved from a long-standing friendship and musical collaboration, blossoming into romance in 2020. Earlier this year, Rihanna surprised the world with the announcement of her second pregnancy during her show-stopping Super Bowl halftime performance in Glendale, Arizona.
The couple subsequently graced the cover of Vogue magazine, where Rihanna expressed her deep affection for Rocky, describing him as her best friend. She admitted that her life had transformed completely since becoming a mother in May 2022, stating, "It's everything. You really don't remember life before, that's the craziest thing ever."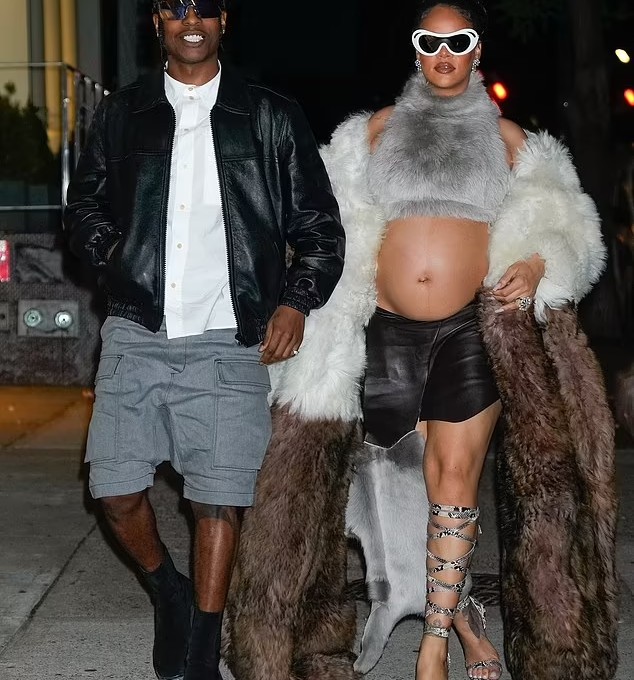 At the recent Met Gala, Rihanna shared with ET that her second pregnancy was a unique experience. Unlike her first, she had no specific cravings but dealt with a lot of nausea. However, she expressed her overwhelming love for her youngest child, confessing, "I'm obsessed, and I don't even feel guilty about it."
Rihanna's Instagram posts and public appearances continue to captivate her fans, showcasing her journey through motherhood and the joy she finds in her growing family.