Riley Keough to Become Sole Trustee in Settlement, Ending Dispute Over Lisa Marie Presley's Estate
The agreement would see Priscilla Presley, Lisa Marie's mother, relinquishing control of the estate to her granddaughter in exchange for an undisclosed sum. The settlement aims to resolve the ongoing dispute over control of the lucrative estate.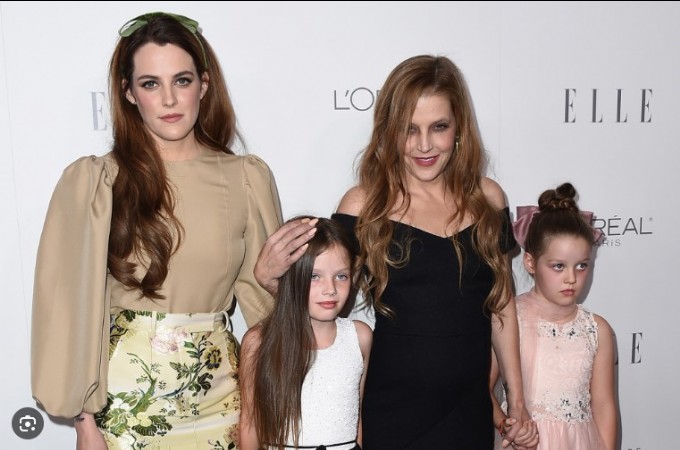 The deal comes after the passing of Lisa Marie Presley on January 12 at the age of 54, due to cardiac arrest at her residence in Calabasas, California. She is survived by her daughter Riley Keough, as well as her two younger children, Harper Lockwood and Finley Lockwood, who are both minors.
Following the deaths of Elvis Presley's father and grandmother, Lisa Marie Presley became the sole inheritor of her father's estate. Priscilla Presley had been managing the estate, which includes a 15 percent stake in the company controlling Elvis Presley's intellectual property, through a trust until Lisa Marie came of age. On Lisa Marie's 25th birthday in 1993, the original trust dissolved, and she established a new trust with Priscilla Presley serving as a co-trustee.
The proposed settlement aims to avoid costly litigation and intra-family disputes that would not align with Lisa Marie's wishes or the best interests of the family. Riley Keough argues that the settlement is in the best interests of the trust and the family, and she has stated that she will not charge any compensation for her services as trustee, unlike Priscilla Presley.
If the settlement is approved, Priscilla Presley will no longer serve as a trustee, regardless of the outcome. Riley Keough has requested a court order to confirm her role as the sole trustee, to prevent any future confusion or delays in dealings with third parties.
The agreement also includes provisions allowing Priscilla Presley to be buried in the Meditation Garden of Graceland, which is now owned by Riley Keough. It further stipulates that anyone named in Priscilla Presley's will shall have the right to participate in planning her memorial service.
Priscilla Presley, who divorced Elvis Presley in 1973, and former business manager Barry Siegel have served as co-trustees of Lisa Marie Presley's trust since 1993. Priscilla Presley contested her daughter's will, arguing that the amendment replacing her as co-trustee was not delivered to her during Lisa Marie's lifetime as required by the trust's terms. She also highlighted discrepancies in the document, such as the misspelling of her name and her daughter's inconsistent signature.
Representatives for Riley Keough and Priscilla Presley did not respond to requests for comment on the proposed settlement.