Rita Ora Steals the Spotlight in Black Satin Minidress at Leonardo DiCaprio's Birthday Bash
The 32-year-old artist showcased her perky chest in a daring black satin minidress, setting social media abuzz with her glamorous appearance and captivating ensemble.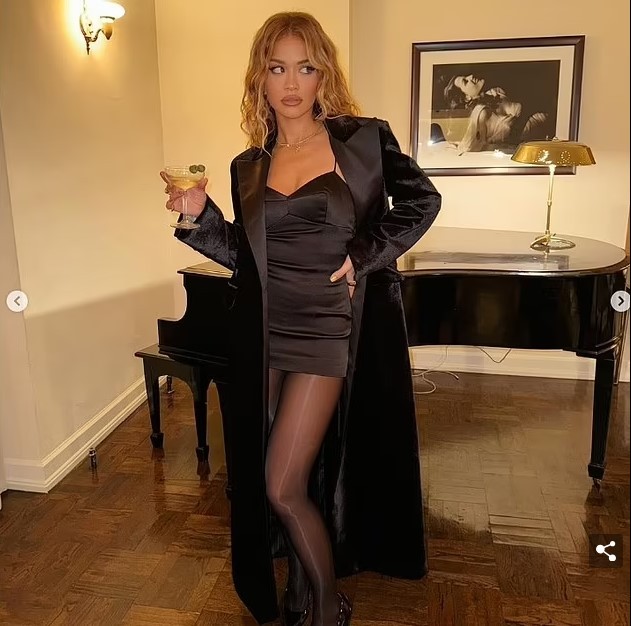 Rita Ora's Dazzling Ensemble: Radiating confidence and style, Rita Ora opted for a racy black satin minidress that highlighted her enviable figure. The low-cut style and form-fitting silhouette emphasized her incredible cleavage, while sheer black pantyhose accentuated her gorgeous legs. Completing the look, Ora added a long black blazer, exuding sophistication and glamour at every turn.
Social Media Sparkle: Taking to her Instagram, the "Hot Right Now" singer shared glimpses of her stunning attire, capturing moments before the night unfolded. Sipping on a delicate cocktail, Ora playfully captioned her post with 'Twas a night to sparkle,' inviting her followers to join in the celebration of DiCaprio's milestone birthday.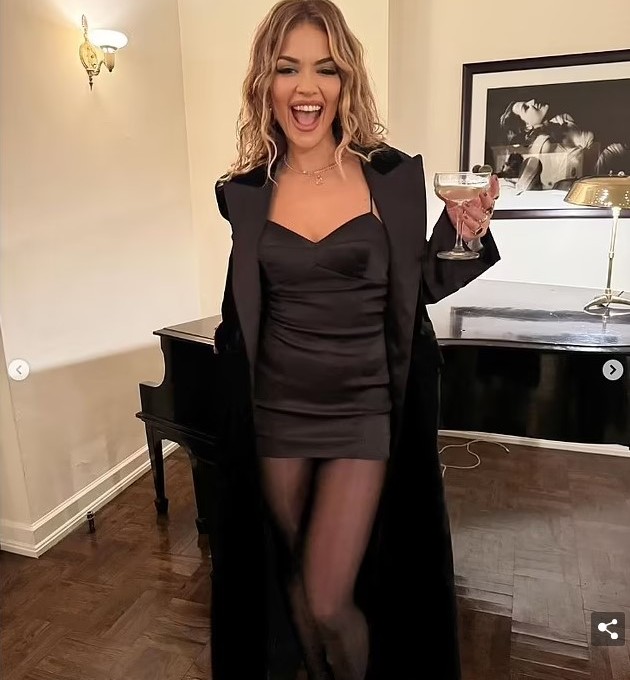 Power Couple Presence: Rita Ora was not alone in her fashionable prowess; her director husband, Taika Waititi, accompanied her in matching black attire. The 48-year-old director complemented his stunning wife, creating a power couple dynamic as they made their entrance into the swanky birthday bash.
Leonardo DiCaprio's Extravaganza: The birthday bash thrown by Leonardo DiCaprio gathered an A-list crowd, transcending the boundaries of Hollywood glamour. The Oscar-winning actor, though elusive from paparazzi lenses, was joined by his new flame, Vittoria Ceretti, 25, indulging in PDA throughout the night, as insiders revealed.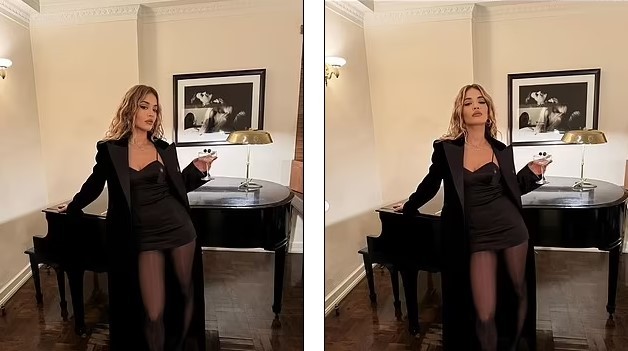 Star-Studded Soiree Attendees: The guest list read like a who's who of Hollywood elite, with House of Gucci stars Lady Gaga, 37, and Salma Hayek, 57, gracing the occasion. Departing together were Chris Rock, 58, and actress Olivia Wilde, 39, sparking intrigue after Wilde's recent split from Harry Styles. Other notable attendees included Beyonce and Jay-Z, Kate Beckinsale, Zoe Saldana, and the iconic Snoop Dogg.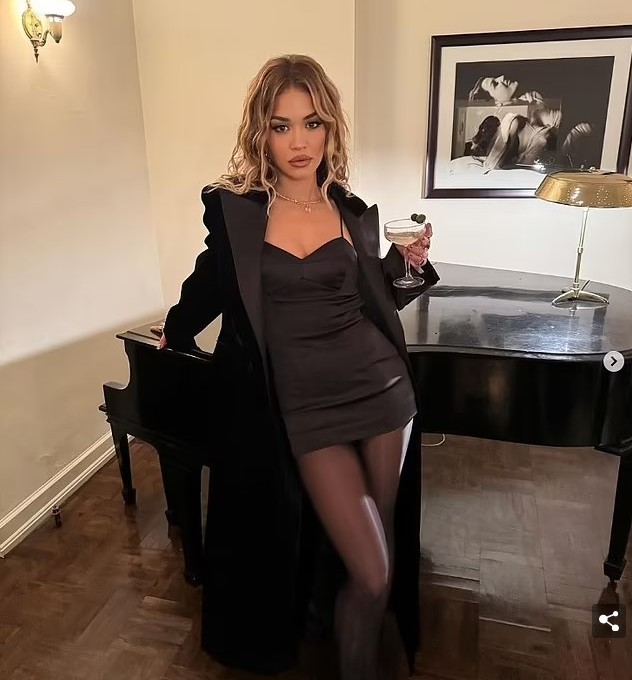 Celebratory Revelry: Zoe Saldana and her husband, Marco Perego, were spotted at the gathering following their appearance at the Baby2Baby gala. People reported a moment of jubilation as Saldana was 'raised and carried around the room' in celebration, adding to the festive atmosphere.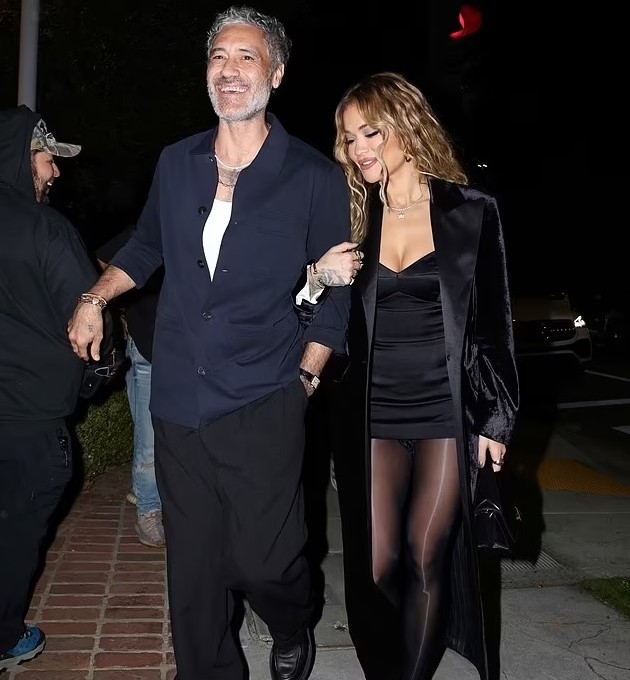 Late-Night Festivities: The revelry extended well into the early morning, with DiCaprio, his model girlfriend, and celebrity friends keeping the party alive past 4:00 am. The lively affair became a testament to the enduring spirit of celebration and camaraderie among Hollywood's elite.
DiCaprio's Relationship Update: Recent reports suggest that Leonardo DiCaprio is smitten with his supermodel girlfriend, Vittoria Ceretti, embracing a more exclusive dating arrangement. The couple, first linked in August, has been making headlines with their public displays of affection, culminating in the memorable birthday celebration.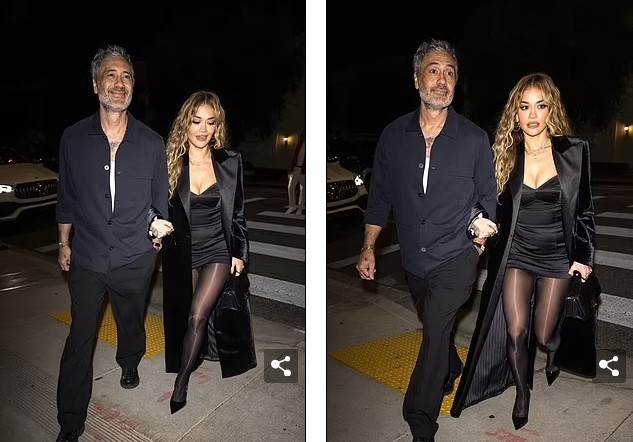 VIP Drama: Outside the star-studded gala, an unexpected twist unfolded as the actor's ex-fling, Victoria Lamas, faced a denied entry due to the event's 'strictly enforced' VIP guest list, adding a touch of drama to the glamorous affair.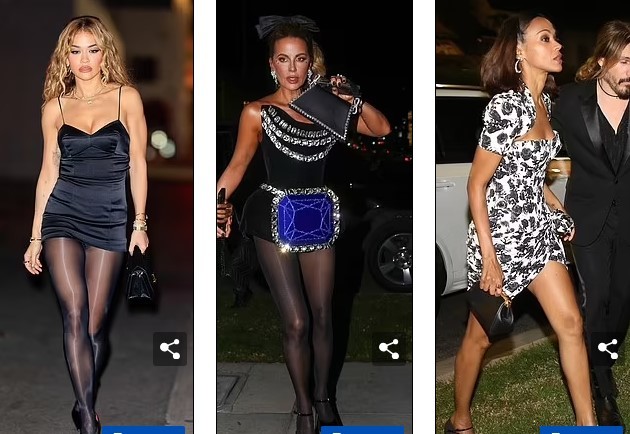 What films is Rita Ora in?
Rita Ora has appeared in several films, including "Fast & Furious 6" (2013), "Fifty Shades of Grey" (2015), and "Southpaw" (2015). She also provided the voice of Wange in the animated film "Sing" (2016).
What did Rita Ora do before she was famous?
Before she was famous, Rita Ora worked as a waitress and a receptionist. She also performed in local talent shows and uploaded videos of herself singing to YouTube.
Has Rita Ora been married before?
No, Rita Ora has never been married. She has been in several relationships, but none of them have led to marriage.
Does Rita Ora live in England?
Rita Ora lives in both England and Los Angeles. She has a home in Notting Hill, London, and a home in Hollywood Hills, Los Angeles.
Rita Ora Husband
Rita Ora is not currently married, and has never been married before.
Rita Ora Age
Rita Ora was born on November 26, 1990. As of today, October 4, 2023, she is 32 years old.
Rita Ora Husband Age
Since Rita Ora is not married, she does not have a husband's age.
Rita Ora Net Worth
Rita Ora's estimated net worth is around £30 million (approximately $36 million USD). She has earned her wealth through her successful music career, which includes album sales, touring, and endorsement deals.
Rita Ora Nationality
Rita Ora is a British and Kosovan citizen. She was born in Pristina, Kosovo, which was part of Yugoslavia at the time. Her family moved to London, England, when she was a young child.
Rita Ora Children
Rita Ora does not have any children.