Ryan Reynolds Wishes Sandra Bullock a Happy Birthday with Hilarious 'The Proposal' Callback
In a lighthearted tribute, Reynolds shared a clip from their 2009 rom-com "The Proposal," where the duo shared a memorable nude scene that had fans talking.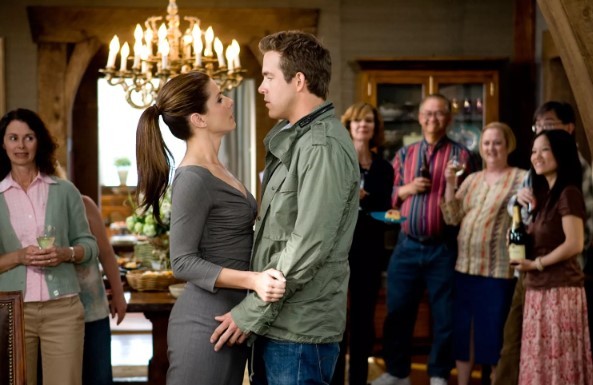 In the Instagram post, Reynolds playfully joked about his birthday gift to Bullock this year, saying, "Happy Birthday to the inimitable and stunning Sandra Bullock! For your birthday this year, I got us both intimacy coordinators. And an HR department. And clothing?" The humorous reference to their on-screen nude scene brought smiles to their fans' faces and highlighted the delightful camaraderie between the two stars.
"The Proposal," directed by Anne Fletcher, showcased the undeniable chemistry between Reynolds and Bullock, as well as the talented cast that included Betty White, Mary Steenburgen, Malin Akerman, and more. In one scene that stood out in the film, Bullock's character, Margaret, accidentally stumbles into Reynolds's character, Andrew, after he finishes a run and strips down for a shower. The playful and endearing nature of the scene made it a memorable moment in the romantic comedy.
Recalling the experience of filming the scene during an appearance on the About Last Night Podcast with Adam Ray in 2021, Bullock shared that it felt comfortable due to her longstanding friendship with Reynolds. She mentioned that they have known each other since they were young, which created a sense of trust and safety during the filming process. Bullock humorously recounted the behind-the-scenes moments, explaining how they managed to maintain modesty with the help of flesh-colored coverings.,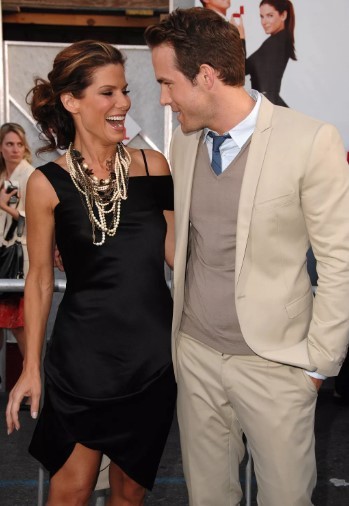 The actress praised Reynolds's easygoing and unflappable nature, making the filming process enjoyable and filled with laughter. She humorously emphasized that she agreed to do the scene with the intention of being humorous and self-deprecating, rather than attempting to be overtly sexy.
The playful banter between Reynolds and Bullock continues to delight fans and reaffirms the genuine friendship they share off-screen. As they celebrate Bullock's special day, fans eagerly await more heartwarming moments from these two talented actors in the future.