''Selling Sunset' Star Bre Tiesi Reveals Surprising Child Support Revelation About Nick Cannon and His 10 Children'
Bre Tiesi, the latest addition to the popular Netflix reality series Selling Sunset, is making waves among the cast members with her personal exploits, leaving The Oppenheim Group in a state of frenzy.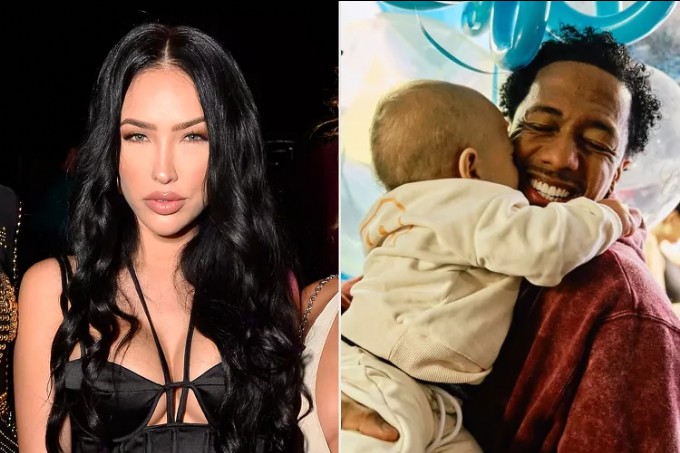 Already known to some as one of the mothers to share a child with Nick Cannon, Tiesi, 32, joined the show's sixth season just weeks after giving birth to her son, Legendary, in July 2022.
As the season unfolds, Tiesi's personal life becomes a hot topic within the luxury real estate company. In the seventh episode, her co-star Amanza Smith questions Tiesi about the logistics of her relationship with the Masked Singer host, particularly regarding child support for his multiple children. Tiesi explains that after having 10 children, the court may determine that child support is no longer required, or they could set a specific amount based on his financial capabilities.
This revelation raises eyebrows among the agents, with Amanza expressing her surprise and making insightful remarks in a confessional interview. However, Tiesi clarifies that she takes care of herself and her child independently, emphasizing that she doesn't rely on Cannon's financial support and has achieved her current position through hard work and dedication.
Throughout the season, Tiesi's parenting choices and unconventional relationship with Cannon face scrutiny from her fellow agents, particularly Chelsea Lazkani. Tiesi explains her unique situation, describing her relationship as an "open" one, but hesitates to label it as polyamorous. Despite facing off-camera challenges, Tiesi remains steadfast in her happiness and commitment to her relationship.
However, tensions rise when Lazkani reveals an off-camera moment where Tiesi discovers that Cannon is expecting a child with another woman, leaving her surprised and upset. Lazkani questions Cannon's ability to provide the necessary love and support for all his children, expressing her concerns about his character.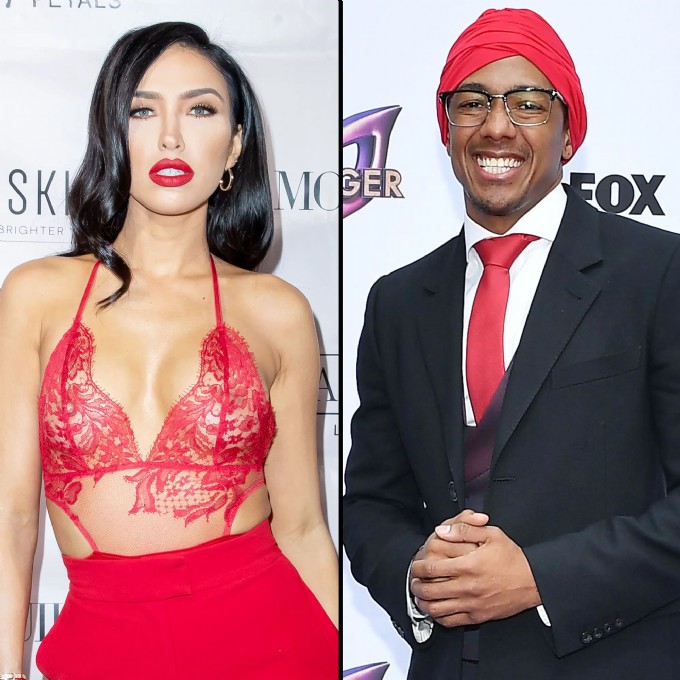 The conflict escalates during a heated confrontation between Tiesi and Lazkani over dinner in Palm Springs. Tiesi demands respect for her family's privacy and asserts her right to define her own situation. The episode ends with Tiesi expressing her frustration to fellow agent Heather Rae El Moussa, urging others to mind their own business and not discuss her personal life.
Tiesi has faced criticism and comments about her situation in the past, and she continues to stand up for herself and Cannon. On social media, she defended their choices and clarified misunderstandings regarding financial support and parenting decisions.
With her arrival on Selling Sunset, Bre Tiesi brings an influx of personal drama, challenging the dynamics within The Oppenheim Group and leaving the cast divided. As the season unfolds, viewers can expect a rollercoaster of emotions, conflicts, and revelations surrounding Tiesi's intriguing journey.