Shakira Arrives in London Ahead of British Grand Prix, Sparking Lewis Hamilton Romance Rumours
The Colombian singer made a swift trip from Paris Fashion Week to Silverstone for the F1 event, adding fuel to the rumours that she will be there to support her rumored beau.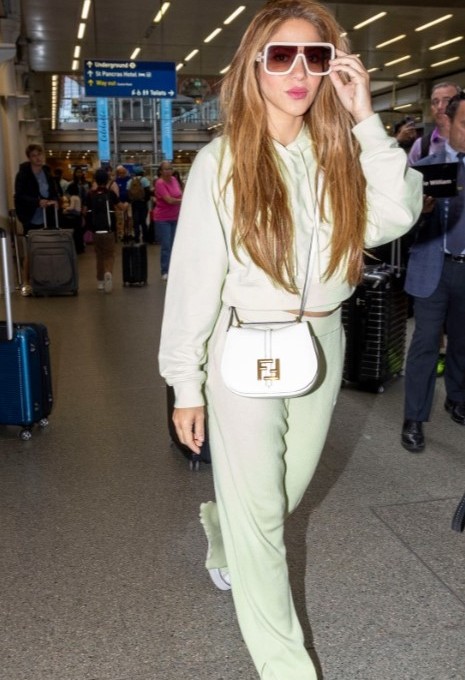 True to her signature style, Shakira looked effortlessly cool as she stepped off the Eurostar, having just attended star-studded events at Paris Fashion Week. The 46-year-old popstar also sent hearts racing with an Instagram post earlier, in which she posed in a revealing top and teased a "surprise" for her French fans. The photo was taken during a promotional visit to the Paris aquarium for her latest music video, where she appeared as a captivating mermaid.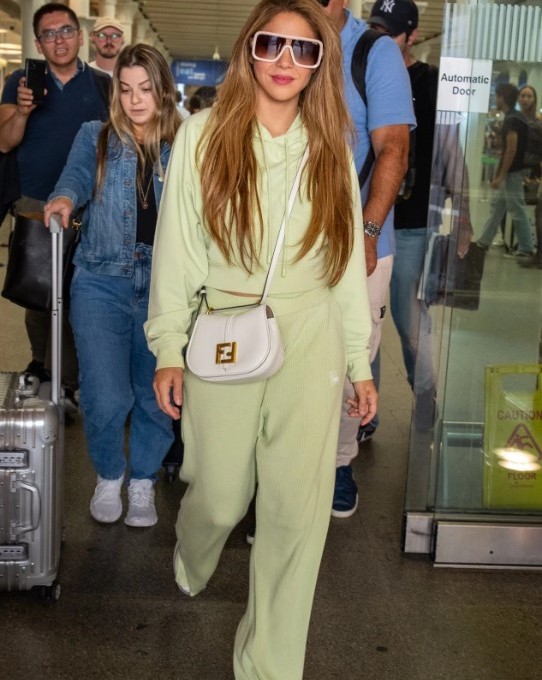 Shakira's visit to London coincides perfectly with the British Grand Prix, which begins today. It is speculated that she will be cheering on her rumored partner, seven-time Formula One champion Lewis Hamilton. The alleged A-list couple has been spotted enjoying several outings together, following Shakira's high-profile split from footballer Gerard Pique.
During the Spanish Grand Prix last month, the "Hips Don't Lie" singer was seen beaming as she cheered on the Mercedes driver, showing her support as he raced around the track. They were later photographed together on a boat after the Miami Grand Prix, with Hamilton displaying his chivalry by picking her up from her £12 million beach mansion. The couple was also seen looking smitten during a dinner following Hamilton's second-place finish in Barcelona.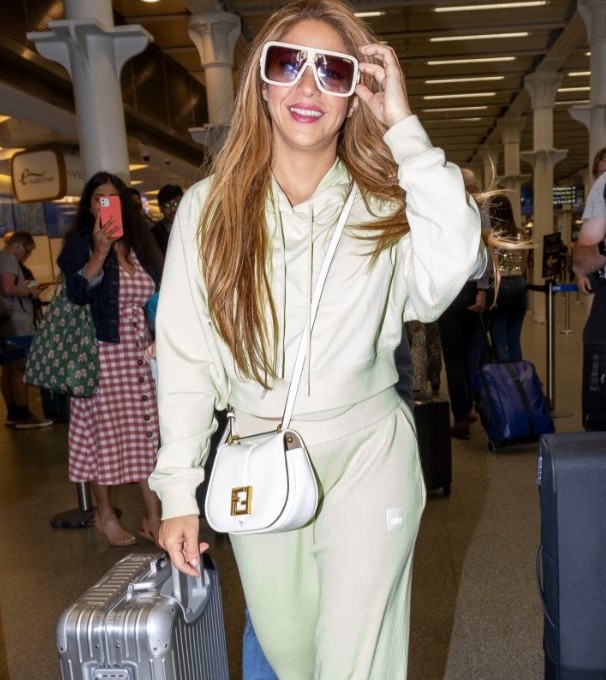 While some sources claim that their relationship is "fun and flirty," others insist that they are simply "good friends" with no romantic connection. Shakira's repeated encounters with Hamilton have caused a stir, especially since she was also spotted mingling with movie star Tom Cruise at the Miami Grand Prix. Spanish media reported that Cruise was "absolutely mesmerised" by Shakira and even confided in close friends about feeling a connection with her.
According to Page Six, there was apparent "chemistry" between Cruise and Shakira, and he sent her flowers after their meeting. The Mirror also reported that Cruise had been "flirting" with Shakira before her involvement with Hamilton. However, Shakira reportedly turned down Cruise's advances and asked him to leave her alone.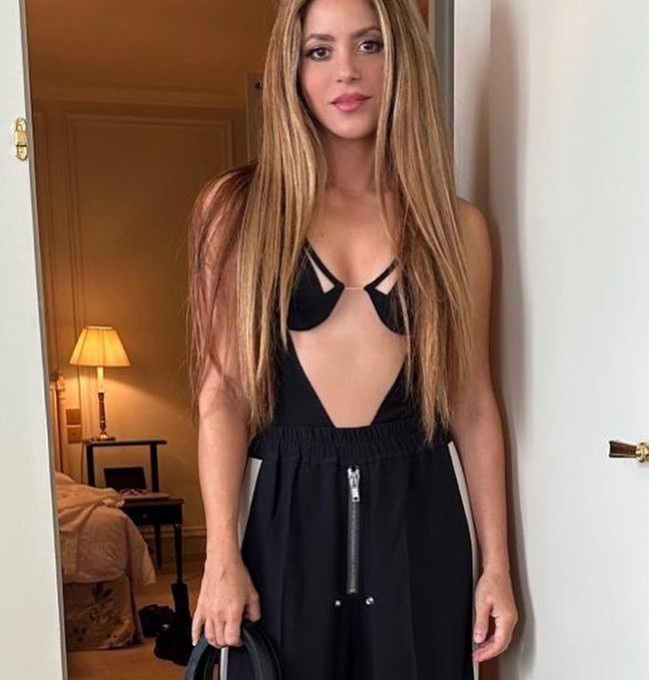 Representatives for Shakira, Hamilton, and Cruise have not commented on the romance rumours. It is worth noting that Hamilton and Cruise have been seen together at F1 races in the past, with the Hollywood actor describing Hamilton as a "great friend." The intrigue surrounding Shakira's love life continues to captivate fans, as they eagerly await confirmation or further developments in her rumored relationships.