Shakira Honored with Official Spotify Day in Celebration of Her Colombian Music Legacy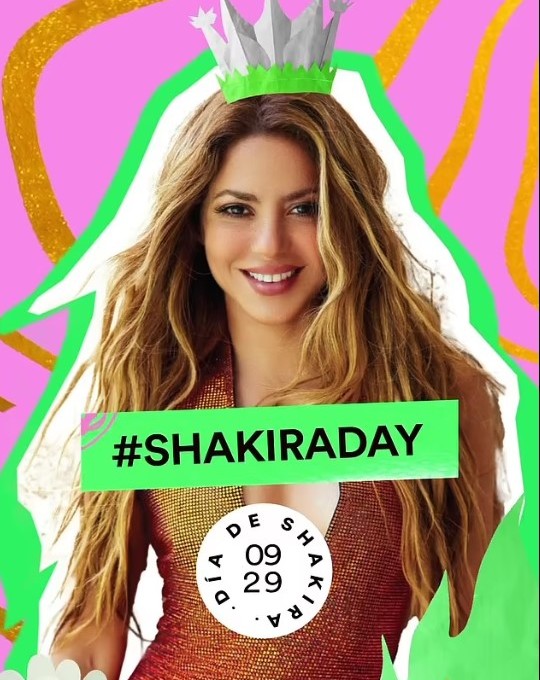 In recognition of her remarkable achievements, including becoming the most-streamed female Latin artist on the platform, September 29 has been officially designated as Shakira Day.

Shakira, the iconic Colombian singer known for her global influence on music and culture, has received a special honor from Spotify.Shakira, the globally renowned Colombian singer celebrated for her profound influence on music and culture, has been bestowed with a prestigious honor by Spotify. In recognition of her extraordinary achievements and her status as the most-streamed female Latin artist on the platform, the date of September 29 has been officially designated as Shakira Day.

This accolade was made possible through the #ShakiraDeservesADay campaign, an initiative spearheaded by her passionate fanbase in Colombia. These fans have consistently commemorated Shakira's significant contributions to the global music landscape. Shakira herself conveyed her heartfelt appreciation during an exclusive interview with Spotify's For The Record earlier this month.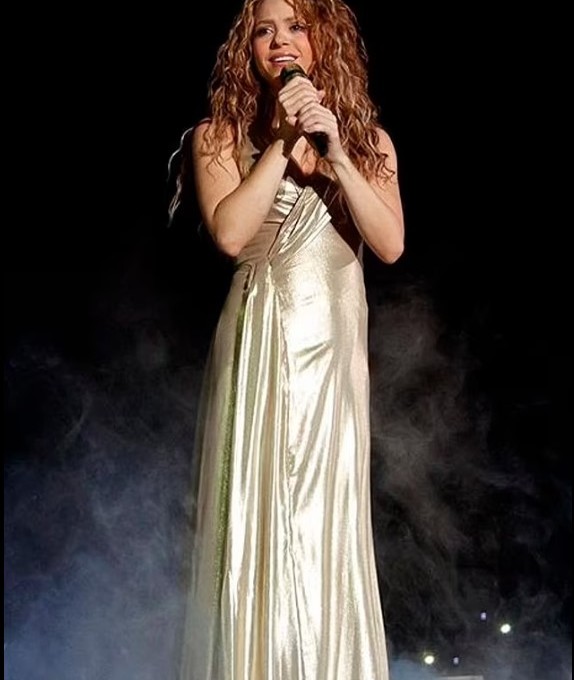 Upon learning about Shakira Day in her home country, Colombia, the iconic singer's initial reaction was one of pure exhilaration. "When I heard about Shakira Day in Colombia, my initial reaction was total excitement! It put a smile on my face, and I know my parents will be proud to see it," she enthusiastically exclaimed. Shakira has always cherished her deep connection with her devoted fanbase, acknowledging their pivotal role in her illustrious career.

In her own words, "The role that my fans have played in my career is impossible to quantify. They've known how to understand me better than anybody, and they've carried me to where I am today with their unwavering support," Shakira declared, underscoring the profound impact her dedicated fans have had on her remarkable journey.

Furthermore, Shakira underscored the immense influence her native Colombia has had on her artistic trajectory. "The way Colombia has served as inspiration for my career as an artist is immeasurable... It's such a rich culture, and I'm so grateful to have been raised where I was and have it be my lifelong muse."

Reflecting upon her identity as a Colombian artist and the transformative evolution of the music landscape in her home country, she expressed her pride, stating, "I think back to how male-dominated our music industry was when I started, and I'm proud to represent women who come from my country."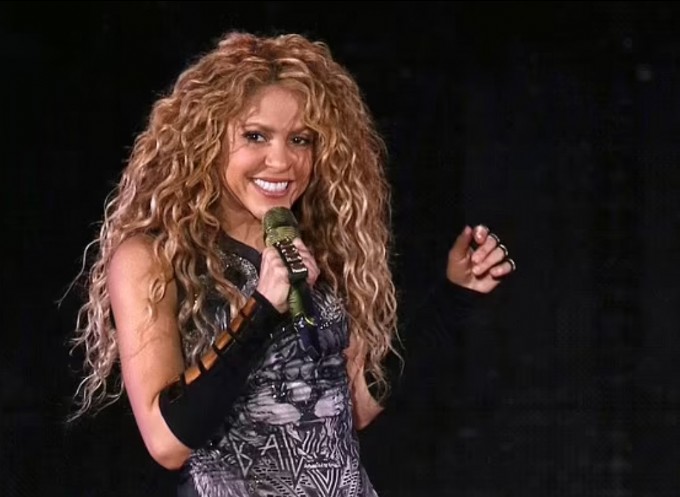 When probed about her vision for the future of the music industry, Shakira delivered a powerful message of empowerment: "Do not let anybody define for you what being a woman means. You're free to express it however you like."

Moreover, this exceptional day coincides with the 25th anniversary of the release of Shakira's fourth studio album, "Donde Estan Los Ladrones?" This critically acclaimed album received widespread acclaim upon its release and garnered a nomination for the prestigious Grammy Award for Best Latin Rock or Alternative Album. It also earned a coveted spot on Rolling Stone's esteemed "500 Greatest Albums of All Time" list in its 2020 edition.

Shakira's enduring influence on the world of music, her deep-rooted Colombian heritage, and her unwavering commitment to championing women in the industry continue to inspire fans across the globe. As Spotify celebrates Shakira Day, her legacy as a pioneering artist and cultural icon remains as vibrant and impactful as ever.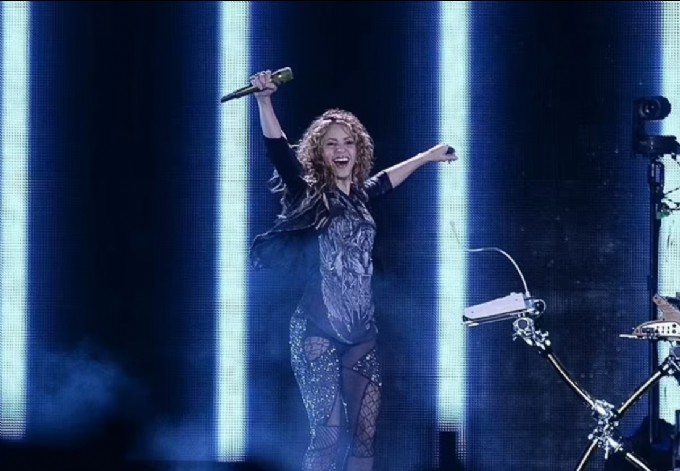 Shakira in the USA:
Shakira is a Colombian singer and songwriter who has had a significant presence in the United States due to her successful music career. She has released numerous albums and singles that have charted in the U.S.
2. Shakira and The Sun:
There is no specific information available regarding Shakira's connection to "The Sun." It may refer to articles or news related to Shakira published in the newspaper "The Sun."
3. Shakira in 2023:
As of my last knowledge updat in September 2021, I don't have information on Shakira's activities or events in 2023. Please check the latest news or sources for updates on her activities in 2023.
4. Shakira's Husband:
Shakira's husband is Gerard Piqué, a Spanish professional footballer who plays for FC Barcelona. The couple has been together for many years and has two children.
5. Shakira's Age:
Shakira was born on February 2, 1977, which would make her around 46 years old as of September 2021.
6. Shakira's Children:
Shakira and Gerard Piqué have two children together. Their names are Milan Piqué Mebarak (born in 2013) and Sasha Piqué Mebarak (born in 2015).
7. Shakira and Piqué:
Shakira and Gerard Piqué are a well-known celebrity couple. Shakira is a globally famous singer, while Piqué is a renowned footballer. They have been together since 2010 and have a strong public presence.