Shirtless Harry Styles Enjoys Boat Ride in Italy with Victoria's Secret Model Pal and BFF James Corden; Rumors Surrounding Singer's Love Life Surface
The 29-year-old heartthrob bared his tattooed and ripped physique, stealing the spotlight as he soaked up the sun. While the picturesque outing made headlines, speculation surrounding Harry's love life adds to the intrigue. Amidst the playful adventures, Harry's concert in Vienna took a surprising turn when an object struck him on stage. Let's dive into the details of Harry's eventful Italian excursion and the rumors surrounding his romantic entanglements.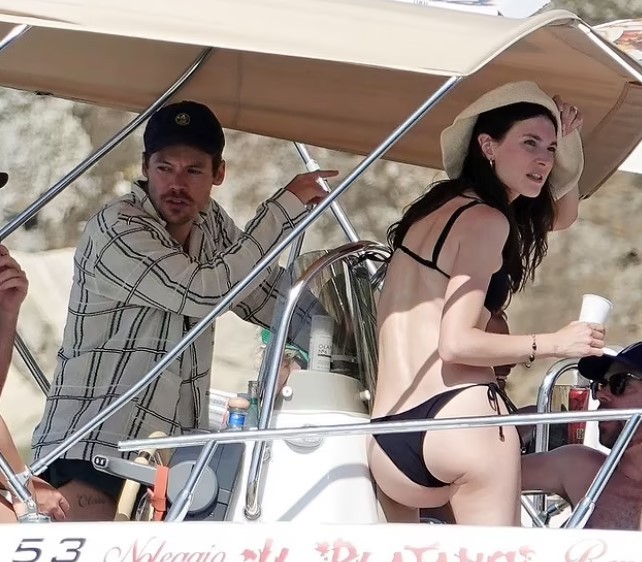 In an enviable Italian setting, Harry Styles enjoyed a boat ride with his Victoria's Secret lingerie model friend Jacquelyn Jablonski and BFF James Corden. The 29-year-old singer's shirtless appearance drew considerable attention as he showcased his toned and tattooed physique, perfecting his golden tan under the Italian sun.
Jacquelyn Jablonski, the 32-year-old American beauty, effortlessly flaunted her model figure in a captivating black string bikini. Alongside her was her fiancé Xander Ritz, a Lacrosse player, who shares a close friendship with the Watermelon Sugar hitmaker.
Harry and his companions embarked on a boat adventure at Lake Bolsena, renowned for being Europe's largest volcanic lake. The British singer, rumored to own a property in Civita di Bagnoregio, near Bolsena, likely served as a tour guide for the group.
With the scenic lake as their backdrop, the group indulged in delectable pizzas before setting sail on the picturesque waters. Harry, confidently taking charge of the wheel, steered the boat as they enjoyed the refreshing breeze.
Amidst Harry Styles' Italian excursion, speculation surrounding his love life surfaced. Canadian actress Taylor Russell, 29, has been the subject of romance rumors with the Grammy winner. Sources suggest that the two have been spending a significant amount of time together, with Taylor being an avid fan of Harry's music.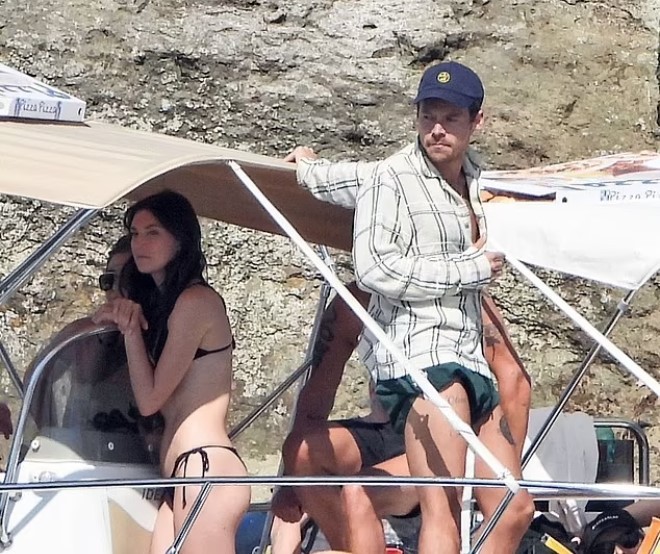 Harry Styles' dating history has been a subject of interest over the years. In the past, he dated Olivia Wilde and French-American model Camilla Rowe. Additionally, he briefly made headlines when a video captured him passionately kissing supermodel Emily Ratajkowski in Tokyo.
Despite rumors and public curiosity, Harry Styles maintains a private stance on his romantic life. He has been enthralling audiences worldwide during his Love On Tour concerts, which have experienced some unusual moments, including fans throwing objects on stage.
During a recent concert in Vienna, Harry was unexpectedly hit in the face by a flying object, adding to a series of similar incidents experienced by other artists in recent weeks.
As Harry's Love On Tour approaches its final dates in Spain, Portugal, and Italy, fans eagerly await his upcoming performances, hoping to witness more of the singer's infectious charisma and extraordinary talent.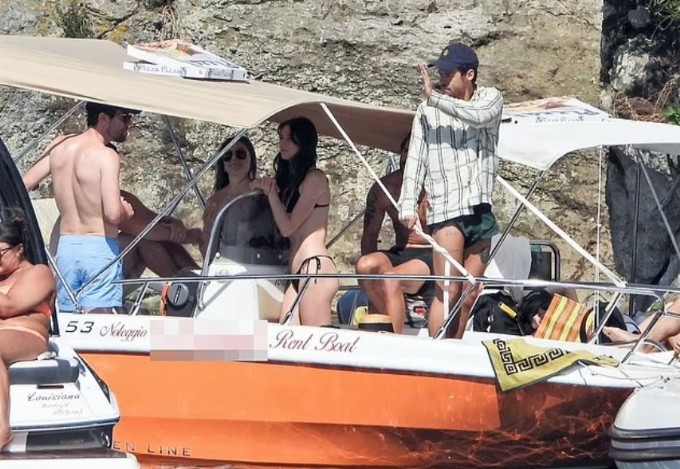 Harry Styles' eventful boat ride in Italy with Victoria's Secret model friend Jacquelyn Jablonski and BFF James Corden became a captivating spectacle, highlighting the singer's stunning physique and adventurous spirit. Amidst the fun-filled excursion, rumors surrounding Harry's love life with actress Taylor Russell added an intriguing dimension. As Harry's Love On Tour reaches its final stages, fans remain spellbound by his mesmerizing performances, anticipating more magical moments from the beloved British star.