Sienna Miller Announces Pregnancy with Baby No. 2 as She Debuts Bump on Ibiza Beach
The delightful revelation was made as Miller was spotted on a serene beach day in Ibiza, where she confidently showcased her burgeoning baby bump in a bikini. While Sienna Miller's representatives have not yet responded to inquiries, the candid beachside images captured the joyful moment, sparking waves of anticipation among her fans and followers.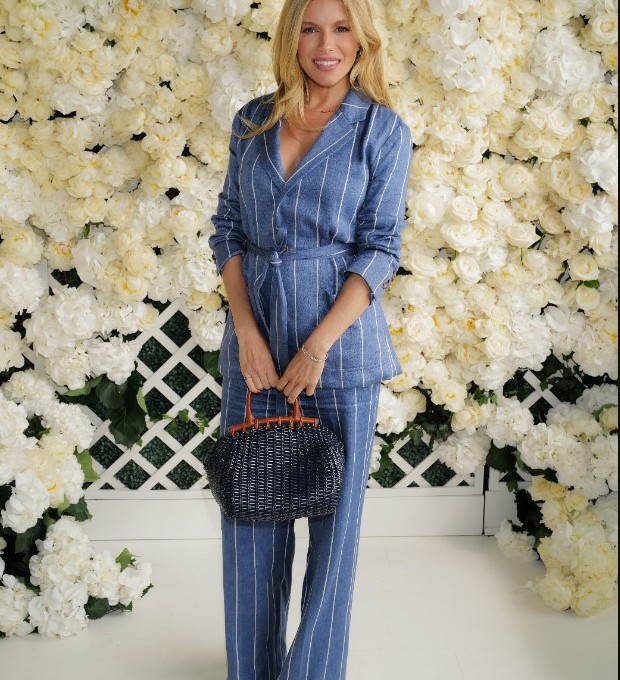 Before her tranquil Spanish sojourn, Miller was seen basking in the sun-soaked ambiance of St. Tropez. Accompanied by her 26-year-old boyfriend, Oli Green, and her 11-year-old daughter, Marlowe, from her previous relationship with ex-fiancé Tom Sturridge, Miller has been enjoying quality time with her loved ones. The trio was recently photographed luxuriating on a sport boat, with Miller and Green taking turns at the helm, steering towards adventure.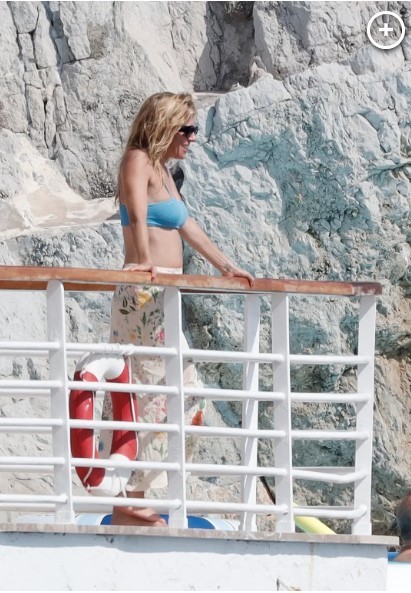 The story of Sienna Miller and Oli Green took root in February 2022, igniting dating rumors after their appearance at a New York Knicks vs. Memphis Grizzlies basketball game at the iconic Madison Square Garden. This NBA outing unfolded shortly after Miller's "fun night out" with supermodel Cara Delevingne and an unnamed "tall guy" at Temple Bar in New York City. The affectionate displays between Miller and Green captured during a dinner date at the French bistro Le Bilboquet on Manhattan's Upper East Side marked the confirmation of their burgeoning romance.
In April 2022, shortly after her 40th birthday, Miller shared candid reflections with Elle magazine about the transition from her 30s to her 40s. She candidly expressed her relief at leaving behind the pressures of her 30s, which were fraught with societal expectations and inquiries about expanding her family. Miller described the cacophony of voices during that decade as "really loud noise." She revealed that she chose to freeze eggs to counter the biological challenges that women often face, freeing herself from the existential pressures that had weighed on her.
Reflecting on her co-parenting journey with actor Tom Sturridge, with whom she had a romantic relationship from 2011 to 2015, Miller told Harper's Bazaar in March 2017 about their unique bond. The actress shared that they maintained a deep love for each other and cherished friendship, even co-parenting their daughter Marlowe harmoniously. The pair's ability to remain close for the sake of their child was evident as they embarked on family holidays together. Miller expressed that Sturridge was her "best friend in the entire world."
Sienna Miller's romantic history has featured high-profile relationships, including her well-known engagement to Jude Law, which began in 2003 on the set of the film "Alfie." The duo's romantic journey encountered challenges, leading to their parting ways in July 2005, after Law admitted to having an affair with his children's nanny.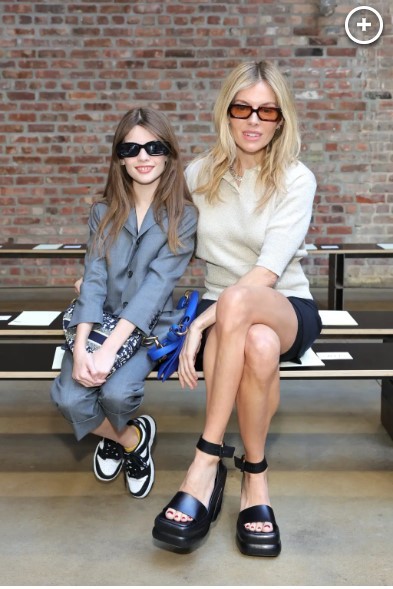 As Sienna Miller embarks on this new chapter of motherhood, the world eagerly awaits to celebrate the arrival of her second child and witness the continued blossoming of her life's rich tapestry.