Sky-High Hidden Costs Stun Prospective NYC Renter: Unveiling the Shocking Truth Behind Astronomical Apartment Fees
Piper Phillips, an aspiring tenant hunting for the perfect one-bedroom apartment in the heart of Manhattan, was blindsided by an unexpected financial bombshell. Her dream of securing a Midtown condo turned into a costly endeavor when she was confronted with an array of jaw-dropping additional fees, skyrocketing her initial expenses to an astounding $21,507.50, including security deposit and first month's rent. As New Yorkers face increasingly competitive housing markets, this revelation sheds light on the legality and fairness of such exorbitant charges.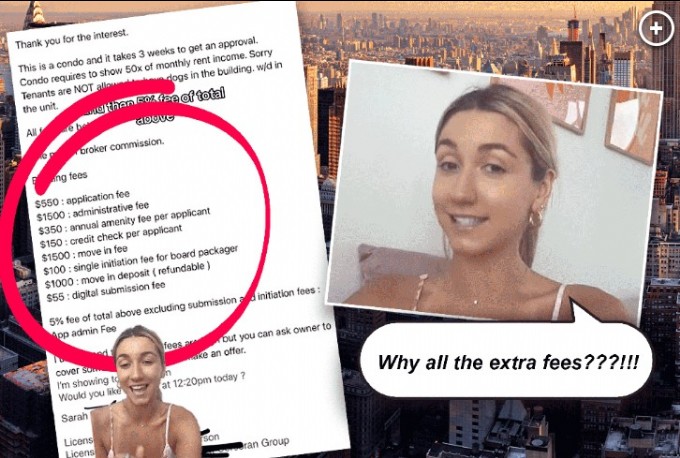 The Unveiling of Astonishing Fees: Piper Phillips had believed she had hit the jackpot in her pursuit of a coveted Manhattan one-bedroom apartment. However, her excitement turned to disbelief when she was confronted with a slew of unexpected costs totaling over $10,000. These supplementary charges, on top of the already steep monthly rent, included a $550 application fee, a $1,500 administration fee, a $1,500 "move-in" fee, and a one-month broker's commission.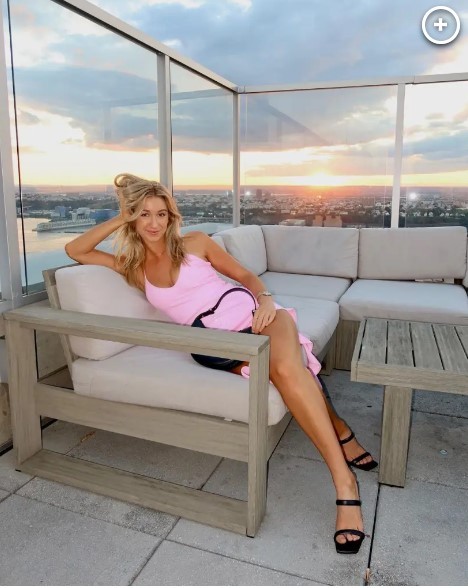 Navigating the Shocking Details: The Chicago native expressed astonishment at the hidden costs attached to the upscale listing, which would have amounted to a staggering $5,350 per month. Phillips' sentiments were echoed by a real estate expert interviewed by The Post, who deemed the fees "well above the norm." The unexpected financial strain posed a challenge for Phillips and her boyfriend, whose budget was already stretched by the apartment's high price tag.
TikTok Revelation and Building's Requirements: Phillips turned to social media, sharing the details of her apartment search journey on TikTok. She posted a screenshot of the broker's email that listed the additional fees, causing her to "laugh out loud." The luxury apartment, which boasted coveted amenities like an in-unit washer and dryer, required tenants to earn 50 times the monthly rent. However, the multitude of extra costs shocked Phillips.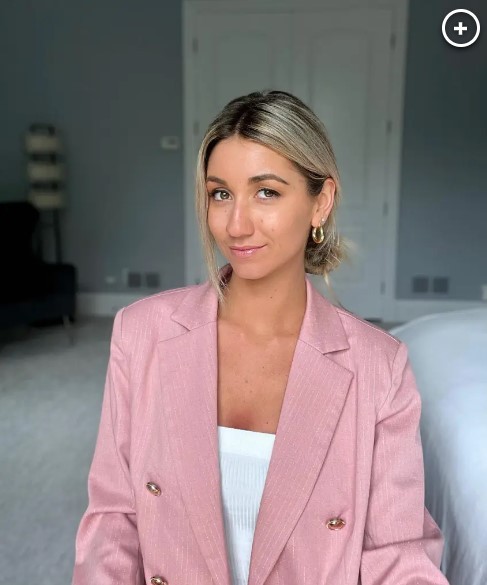 A Deluge of Fees: Aside from the standard first month's rent and deposit, the landlord demanded an array of fees: a $550 application fee, a $1,500 administrative fee, a $350 annual amenity fee, a $150 credit check fee, a $1,500 "move-in" fee, a $100 "single initiation fee," a $1,000 move-in deposit, and a $55 digital submission fee. Additionally, an "app admin" fee of 5% on top of building fees was required.
Navigating the Legal and Ethical Quandary: Phillips openly questioned the legality of these charges in her TikTok video, which garnered over 385,000 views. The Post reached out to the broker for comment, seeking clarification on the fees' legitimacy. Furthermore, the broker encouraged Phillips to negotiate with the property owner during the application process to potentially offset the hefty building fees.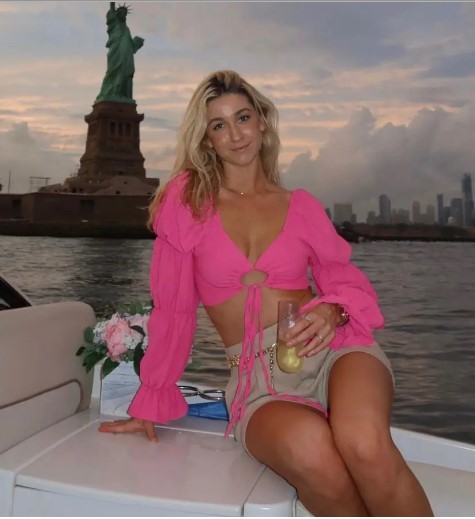 Expert Insight on the Fees: An NYC real estate expert highlighted that Phillips' fees were exceptionally high compared to the industry norm. According to Hal D. Gavzie, EVP of Residential Leasing at Douglas Elliman, application fees for condo rentals typically range from $1,200 to $1,500. The expert also pointed out that credit fees are capped at $20 per applicant as per the Housing Stability and Tenant Protection Act of 2019. The broker's fee can vary between zero and 15% of the annual rent.
Uncovering the Truth Behind the Fees: A prominent broker, who chose to remain anonymous, posited that these add-on charges may actually be condo fees rather than broker fees. The broker speculated that the intention behind these fees could be to discourage renters in favor of buyers, as condo boards have the authority to set their own rental rules. Consequently, all fees might directly benefit the building, with no contribution to brokers.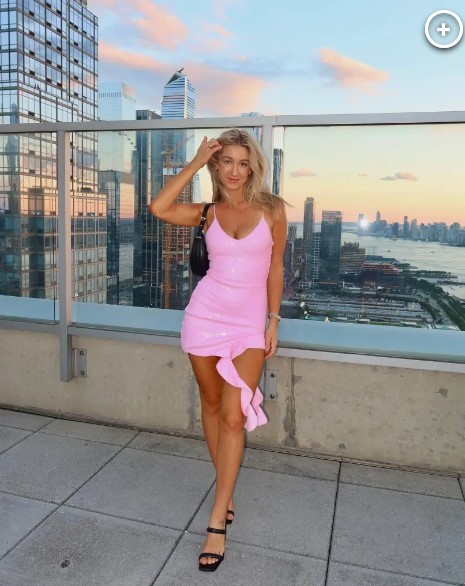 The Search Continues Amidst Challenges: Piper Phillips' apartment search saga reflects the challenges that prospective renters face in a competitive and evolving market. She expressed frustration with misleading online listings and the time-consuming process of touring properties. Despite working long hours, she remains determined to find a new home without facing excessive hidden fees.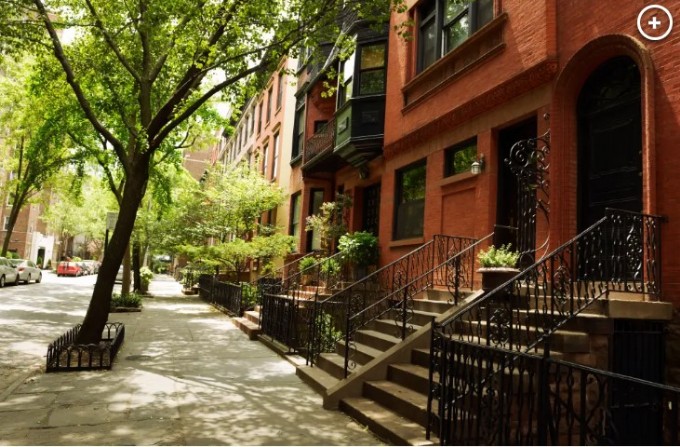 As Piper Phillips' story unfolds, the public eye turns to the fairness and legality of exorbitant additional fees in the New York City rental market. Her unexpected financial ordeal serves as a stark reminder that the quest for affordable housing in the city that never sleeps comes with its own set of challenges and surprises.