Sofía Vergara Dazzles in Silver Sequined Gown at ''America's Got Talent'' Red Carpet
The 51-year-old star donned a breathtaking plunging silver sequined gown, leaving onlookers in awe.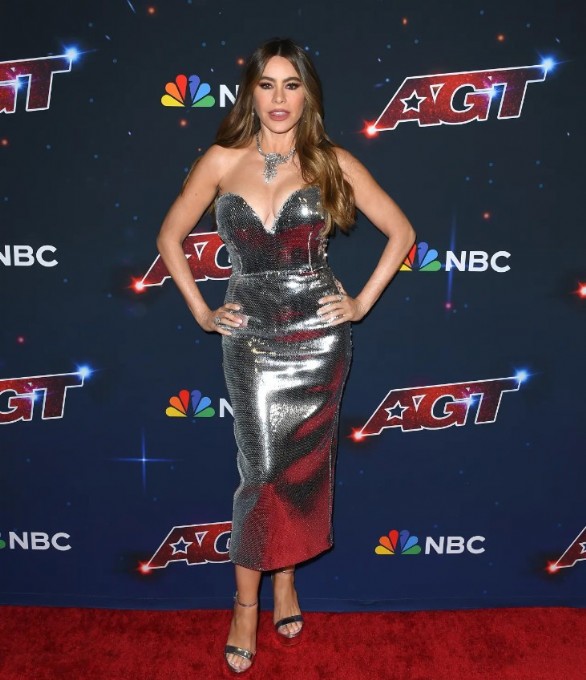 The metallic midi dress accentuated her curves as she prepared to film the much-anticipated Season 18 live finale of the talent show. Sofía Vergara's radiant presence was matched only by her "AGT" co-star, Heidi Klum, aged 50, who radiated glamour in her off-the-shoulder crimson gown adorned with lace detailing and a daring thigh-baring slit.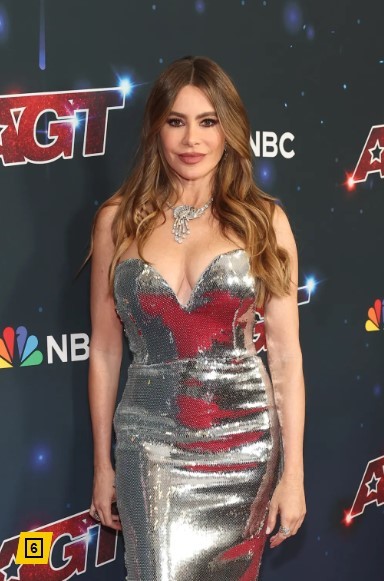 Sofía, who has recently ventured into singing, generously shared a series of captivating photos on Instagram, donning the strapless, sweetheart-neckline gown, complemented by a dazzling necklace that added to her star-studded allure. Among her adoring followers, one left a heartfelt comment, "If that program has a star, don't doubt that you are the sun."

In a playful moment captured on an Instagram Reel, the "Griselda" star playfully offered a snack to her supermodel judge counterpart during a commercial break. Heidi, showing her appreciation, shared numerous snapshots from the finale, expressing her gratitude for the snacks and proclaiming her love for Sofía.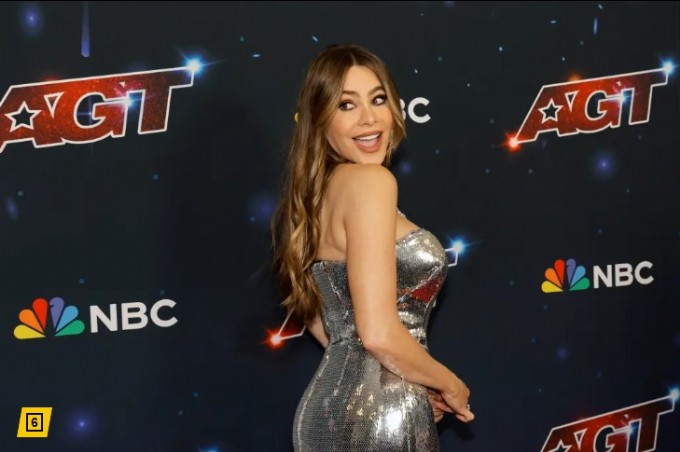 Sofía Vergara appeared utterly unfazed on the red carpet and during filming, despite her ongoing high-profile divorce from her estranged husband, Joe Manganiello, aged 46, after seven years of marriage. The "Magic Mike" star has since embarked on a "casual" romance with actress Caitlin O'Connor, aged 33.

However, Sofía, a devoted mother of one, hasn't allowed the divorce to hinder her zest for life. She has been actively sharing captivating moments on social media, from alluring snapshots to dancing the night away at a Karol G concert. Sofía embraced the single life in style, donning her best skintight leopard party dress for a girls' night out, proving that she continues to shine brightly.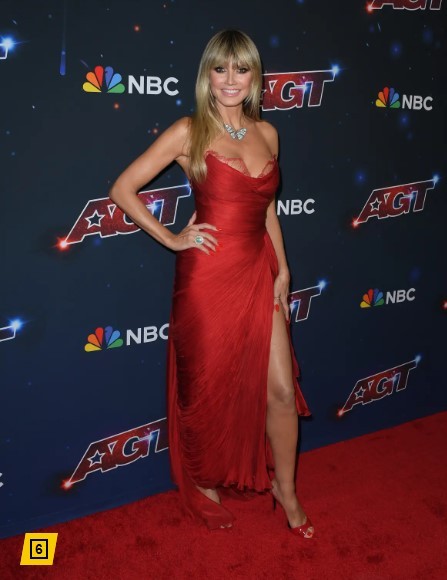 "The Reasons Behind Sofia Vergara and Joe Manganiello's Divorce Revealed"

Reports from insiders cited by the Daily Mail shed light on the factors leading to the divorce between Sofia Vergara and Joe Manganiello. It appears that the couple had gradually grown apart, primarily attributed to their contrasting personalities, despite initially bonding over their differences. According to sources, Joe Manganiello, often described as a "big kid," thrives on an active social life and cherishes fun-filled moments out and about.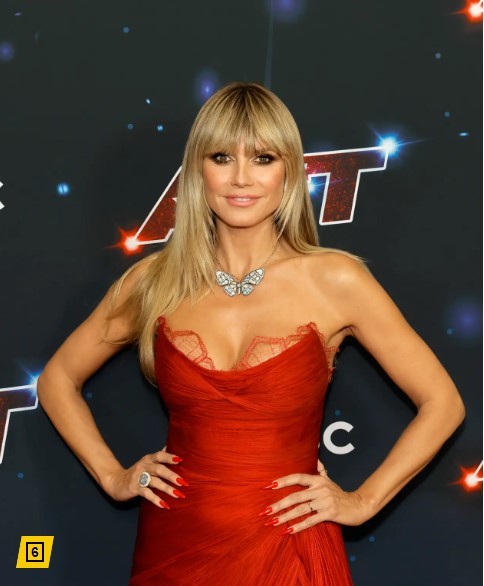 Sofia Vergara: Latina Mom and Global Star
Sofia Vergara is a Colombian-American actress and television personality who is best known for her role as Gloria Delgado-Pritchett in the ABC sitcom Modern Family. She is one of the highest-paid actresses on television and has been nominated for four Primetime Emmy Awards, four Golden Globe Awards, and seven Screen Actors Guild Awards.
Vergara was born in Barranquilla, Colombia, in 1972. She began her career as a model and actress in Colombia in the early 1990s. In 1998, she moved to the United States to pursue a career in English-language television.
Vergara's first major English-language role was in the 2004 film Chasing Papi. She went on to appear in films such as Soul Plane (2004), Four Brothers (2005), and Madea Goes to Jail (2009).
In 2009, Vergara was cast as Gloria Delgado-Pritchett in Modern Family. The show was a critical and commercial success, and Vergara's performance was widely praised. She was nominated for four Primetime Emmy Awards for Outstanding Supporting Actress in a Comedy Series for her work on the show.
In addition to her work on Modern Family, Vergara has also appeared in films such as The Three Stooges (2012), Chef (2014), and Hot Pursuit (2015). She has also hosted several television shows, including Saturday Night Live (2011) and America's Got Talent (2015).
Vergara is a successful businesswoman in addition to her acting career. She has her own line of clothing, jewelry, and fragrances. She is also a spokesperson for several brands, including Pepsi, CoverGirl, and Head & Shoulders.
Vergara is a role model for many Latinas. She is a successful actress, businesswoman, and mother. She is also a strong advocate for female empowerment and diversity.
Vergara's Impact on Modern Family
Sofia Vergara's character, Gloria Delgado-Pritchett, is a Colombian-American woman who is married to Jay Pritchett, a much older man. Gloria has a son, Manny, from a previous relationship.
Gloria is a loving and supportive wife and mother. She is also a strong and independent woman. She is not afraid to speak her mind and stand up for what she believes in.
Gloria is also a very funny character. She often makes hilarious comments and observations. She is also known for her over-the-top wardrobe and her love of Colombian culture.
Gloria is one of the most popular characters on Modern Family. She is a role model for many Latinas. She is also a reminder that it is possible to be successful and happy, regardless of your age, background, or marital status.
Vergara's Legacy
Sofia Vergara is one of the most successful Latinas in Hollywood. She is a talented actress, businesswoman, and role model. She has paved the way for other Latinas to succeed in the entertainment industry.
Vergara is also a strong advocate for diversity and inclusion. She has spoken out against discrimination and stereotyping. She is also a role model for women of all ages.
Vergara is a true icon. She is an inspiration to many people around the world.