Sophie Turner and Joe Jonas Divorce Update: He Responds to Her Lawsuit Over Custody Dispute
In a rapidly unfolding divorce saga, actress Sophie Turner has initiated legal proceedings against her estranged husband, Joe Jonas, demanding the return of their two daughters to her home country, England.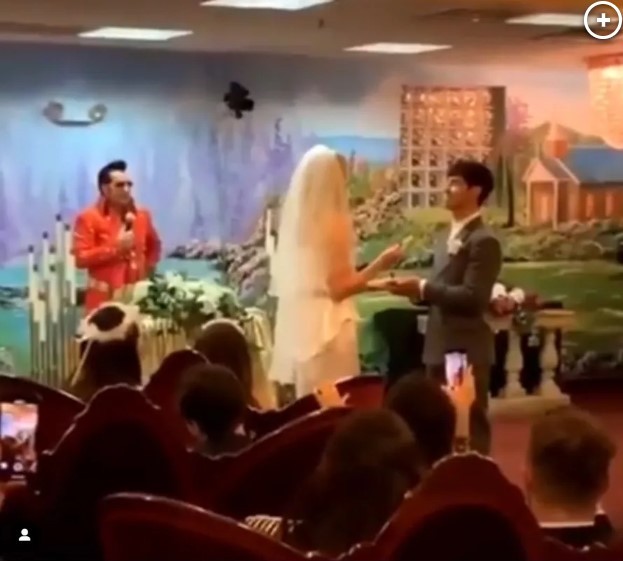 The 27-year-old "Game of Thrones" star filed the lawsuit in a Manhattan court on Thursday, seeking to secure "the immediate return of children wrongfully removed or wrongfully retained," according to documents obtained by Page Six.
In a swift response, Joe Jonas, the 34-year-old member of the Jonas Brothers band, vehemently denied allegations of child abduction through a statement issued by his representative. Jonas characterized the lawsuit as a "harsh legal position" that contradicts the "amicable co-parenting setup" he believed they were establishing. Just last Sunday, the couple had met to discuss custody arrangements.
However, according to Jonas's representative, less than 24 hours after their meeting, Sophie Turner expressed her desire to permanently relocate the children to the United Kingdom. Subsequently, she demanded, through the legal filing, that Joe surrender their children's passports, with the intention of taking them out of the country immediately.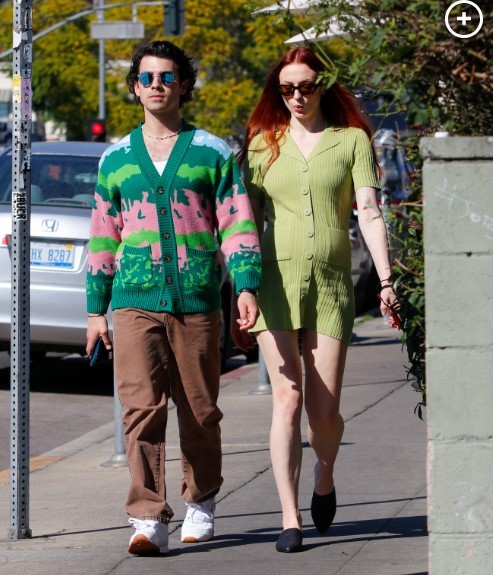 The ongoing divorce and custody battle between Sophie Turner and Joe Jonas, which is increasingly shaping up to be a protracted legal dispute, may lead to a protracted court battle, as suggested by renowned New York trial lawyer Aaron Richard Golub. Although not involved in the Jonas-Turner case, Golub has experience with high-profile cases involving celebrities such as Gisele Bündchen, Martin Scorsese, and Brooke Shields. Golub noted the complexity of the situation, involving three separate jurisdictions and two distinct legal systems.
Court documents obtained by Page Six reveal that Sophie Turner claimed to have learned about Joe Jonas's divorce filing "through the media." She described the breakdown of their four-year marriage as having occurred suddenly. Turner stated that an argument took place on August 15, which happened to be Joe Jonas's 34th birthday, and the divorce filing followed on September 5 in Miami.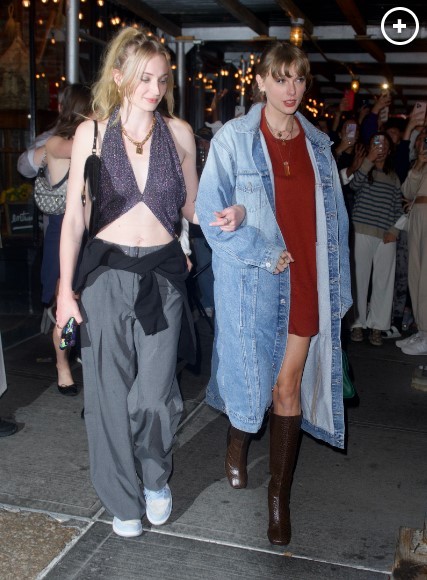 Moreover, Turner's legal filing contends that the "wrongful retention" of the children commenced on September 20. She further claims that she and Joe Jonas had previously agreed, during Christmas 2022, to make the United Kingdom their "forever home" and had begun the process of exploring schools in the country for their older daughter, Willa.
Amidst this turbulent divorce, Sophie Turner recently made headlines for her dinner outing with Taylor Swift at the renowned restaurant Via Carota. During the outing, Turner donned a striking ab-baring top, signaling a strong sense of confidence amid her ongoing legal battle and escalating custody dispute with Joe Jonas.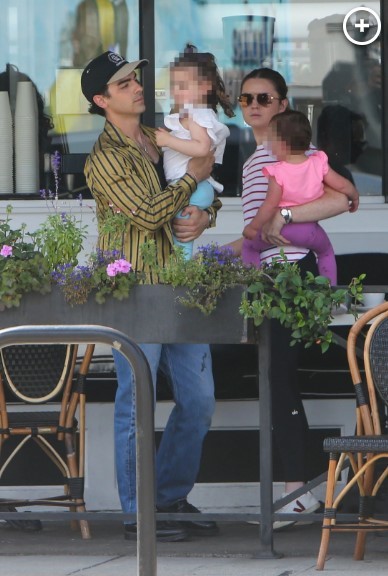 In response to Sophie Turner's bombshell lawsuit, Joe Jonas's representative reiterated that he did not "abduct" their two daughters. The Jonas Brothers band member expressed disappointment in the legal course taken by his estranged spouse and stressed that the situation contrasts with their previously collaborative approach to co-parenting, which they had been working toward until very recently.
The representative also disclosed that since the custody discussion meeting, the children have been in the care of Sophie Turner in New York, where she was spotted alongside Taylor Swift.
Sophie Turner and Joe Jonas Divorce: What Led to Their Split?

Amidst swirling rumors of a marriage in turmoil due to differing lifestyles, Sophie Turner and Joe Jonas issued a joint statement the day afte

Taylor Swift and Sophie Turner: Are They Really Friends?

Taylor Swift and Sophie Turner are two of the biggest stars in the world, and they also happen to be best friends. Despite the fact that Turner's ex-husband, Joe Jonas, dated Swift in the past, the two women have developed a close bond over the years.
They were first seen together in public in 2019, and they have since been spotted on multiple occasions, including at awards shows, concerts, and sporting events. In 2021, Swift sent Turner a Red care package, which included a scarf that became iconic when Swift and Jonas dated.
In a recent interview, Turner said that she and Swift are "really close friends." She also said that Swift is "one of the most supportive people I know."
Swift and Turner's friendship is a testament to the fact that romantic relationships may evolve, but true friendships can last a lifetime. The two women have overcome any potential obstacles to their friendship, and they are now closer than ever.
Their friendship is also a reminder that women can support each other, even if they have dated the same man. Swift and Turner have shown that there is no room for jealousy or competition in their friendship. They are simply two women who have found a genuine connection with each other.
I am sure that Swift and Turner's friendship will continue to grow and strengthen in the years to come. They are both role models for young women everywhere, showing them that it is possible to have healthy and supportive friendships, even in the competitive world of Hollywood.
In addition to the above, here are some other thoughts on Taylor Swift and Sophie Turner's friendship:
Their friendship is a reminder that we can choose our own family. We don't have to be related to someone to love and support them.
Their friendship is also a reminder that it is important to forgive and move on from the past. Swift and Turner have both shown that it is possible to have a healthy relationship with someone who has dated your ex-partner.
Finally, their friendship is a reminder that we are all stronger together. When women support each other, we can achieve anything.